Hey Friends :-)
I just had to share a few fun pumpkin ideas before October is behind us.  (It's really going FAST for me!)  
What a cozy fall look - I need to buy some mums and WHITE pumpkins for my porch! (ok, next year that is - ha!)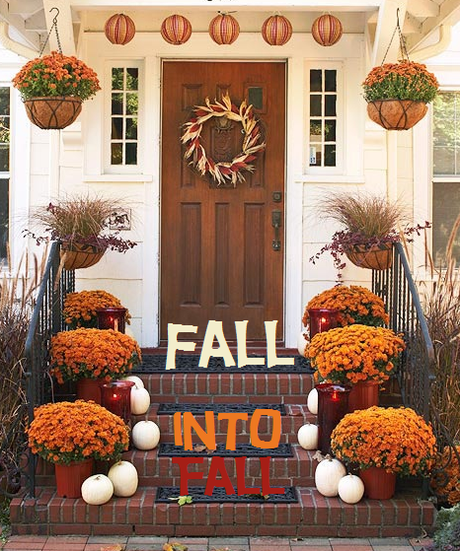 This is a GREAT (and easy) way to decorate your front porch pumpkins!  Just take strips of plaid fabric and wrap it around your pumpkins.  Add large wooden buttons to the middle and secure them with straight pins.  I love the large overflowing planters with mums - it just completes the look :-)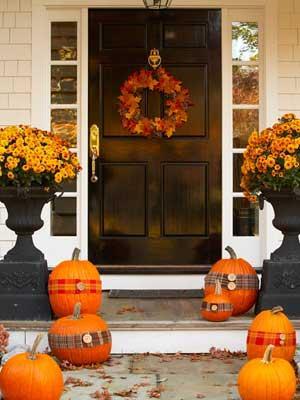 Good Housekeeping
Here are more decorating with button ideas - LOVE IT!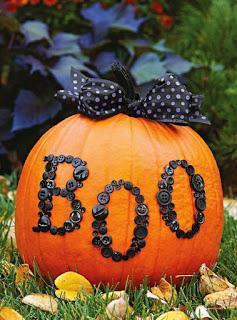 Pumpkin button art on burlap is a lot of fun.  You can see a button tutorial on my blog if you want more specifics.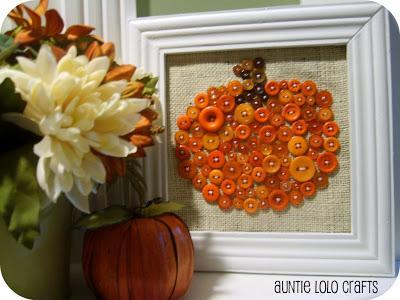 Auntie lolo crafts
How about Candy Corn button art!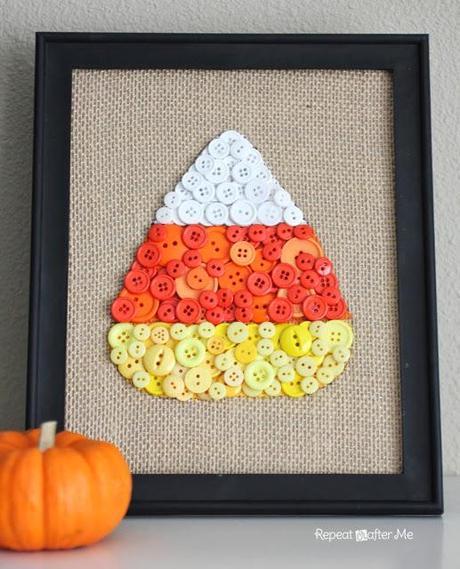 And leave it to Martha.....a creepy pumpkin mice hotel :-)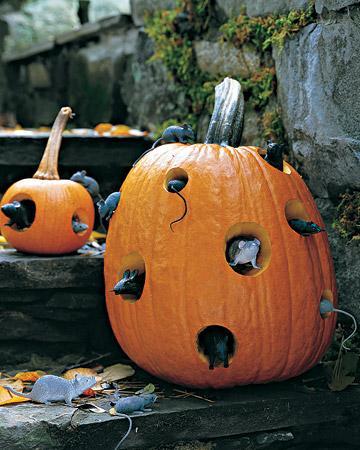 Martha Stewart Living
I thought these GOURD DUCKS were fabulous!  She just used coat hanger wire to make little feet for the guys.  Could you see these all lined up on your front porch steps?  They totally make me smile :-)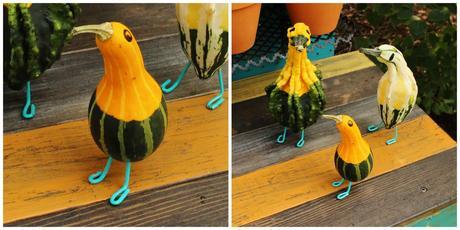 Oh So Shabby
How easy would it be to decorate your pumpkins with upholstery tacks!  I love that idea! You can get upholstery tacks off eBay or even at your local fabric store.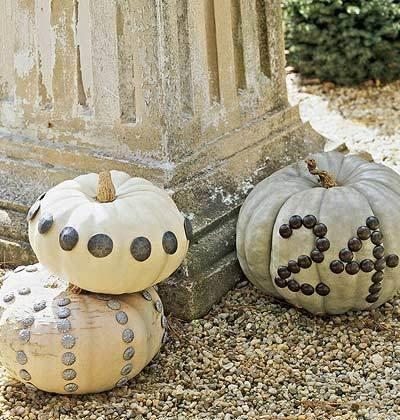 There you have it!  Just some fun Fall inspirations!
Do you decorate your front porch for Fall every year? What do you like to put on it?
I stay pretty simple only because I'm a bit lazy and have to save my energy for
Christmas
- haha!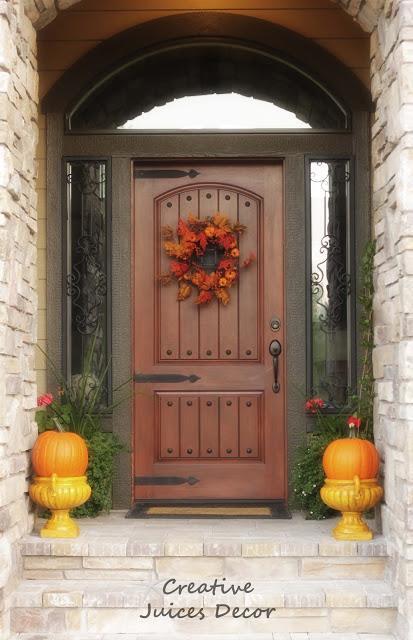 I do have a pretty cute dog though ;-)