Hey Friends!
Can you believe
Christmas
is
NEXT
WEEK
!
Wowzers :-)
It finally started snowing over here in Idaho. It's very pretty to see white everywhere.
It's also that time of year where we see FOOD everywhere - ha!  Lots of
Christmas
parties!
I thought it would be fun to have a list of really EASY but TASTY Christmas appetizer ideas that you can whip up for your next get together.
This one is my favorite "go to" appetizer.  Simply use cream cheese with a pepper jelly (strawberry jalapeno is my favorite)  Pair it up with crackers, pita chips or dipping bread for a great tasting appetizer.  Honestly, people will LOVE this - it's always eaten right away whenever I bring this to a party.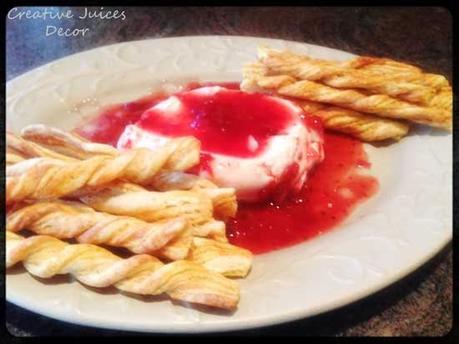 Cream Cheese and Pepper Jelly
This appetizer is along the same lines of the one above but I love how festive it looks.  
Pinecone Cheese Spread
It's made from cream cheese, Dijon mustard and green chilies mixed together.  When you add the sliced almonds it resembles a pinecone!  Serve with crackers.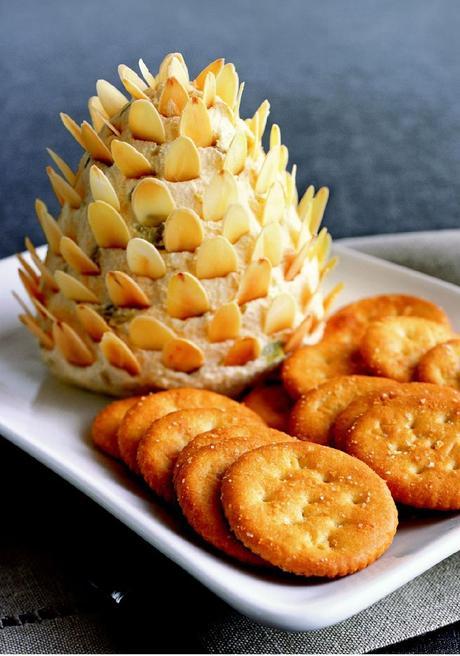 Now who wouldn't love fruit, peanut butter and chocolate :-)
Welcome Apple Nachos
:-)
Simply melt some creamy peanut butter, some chocolate chips and drizzle over the sliced apples.  Sprinkle with some full chocolate chips too.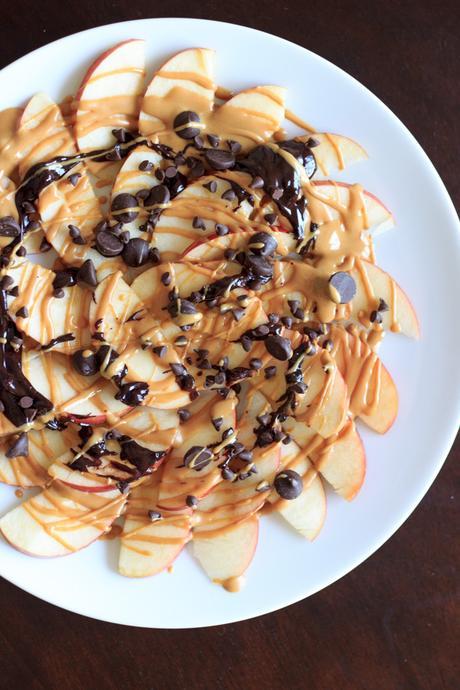 We're back to cream cheese but this time with veggies :-)
Stuffed Cucumber Bites
Squeeze a cream cheese filling (add a bit of mayo and ranch dressing to the cheese) from a piping bag into hollowed out cucumber slices.
Top with a sliced baby tomato and some chives and VIOLA! Delicious  (somewhat healthy) and easy.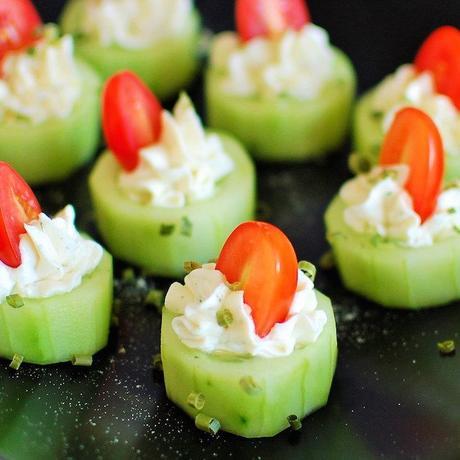 Last but not least - one of my FAVORITES
Mozzarella and Tomato with Balsamic Vinegar
I don't care HOW you put this combination together, I love it.  And it's EASY!  Adding Basil is delicious too.  The way Kristin from Iowa Girl Eats put it together looks very festive.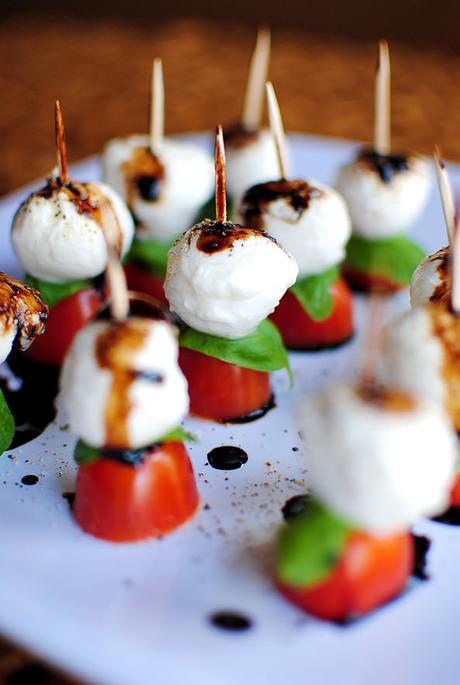 Caprese Skewers with Balsamic Drizzle
Which one is YOUR favorite?  
Feel free to add your simple easy appetizer idea in the comments - I love hearing new ideas.
Don't miss out on Selina's home decor tips and inspirations - Sign up to receive her once a week post :-)
Enter your email address:
Delivered by
FeedBurner
If you enjoyed this post, you can click small purple Share To Facebook button right below this message :-) I'd appreciate it! You can also head over to WWW.CREATIVEJUICESDECOR.COM and sit back, relax, grab your cup of coffee and check out my other DESIGNER SECRETS and FUN CRAFTS on my blog. (Thanks my friends!)