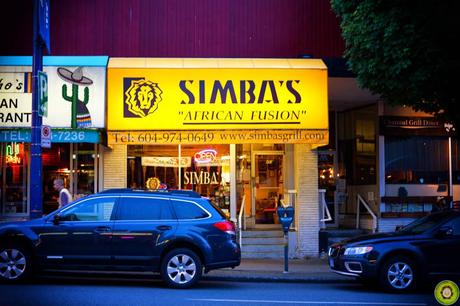 AIESEC SFU is back with another International Food Friday! This week, they feature Poulet Yassa from their Travel Tuesday country – Senegal. Unfortunately, we couldn't find any Senegalese restaurant in Vancouver… so an AIESEC member recommended Simba's Grill on Denman Street. Simba's serves up East African Fusion cuisine, fusing together the flavours of Kenya, Tanzania and Uganda.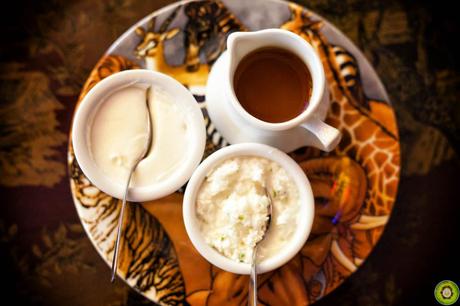 Shortly after hippoCHAN and I were seated, our server brought over a selection of yogurt and coconut chutneys. As well, there was some tamarind juice, which was sweet and slightly sour.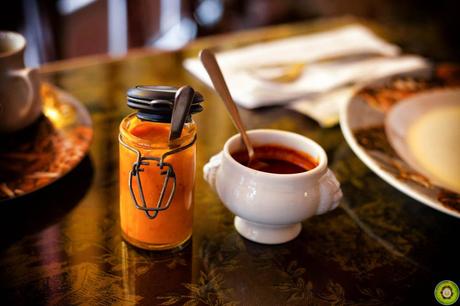 I didn't end up using much of the aforementioned condiments. Instead, I fully embraced the house-made Mango Hot Sauce! Super spicy with a subtle sweetness. I mixed this fiery sauce with the curry that we ordered, which toned down its heat, yet totally elevated the curry's flavor. The red hot sauce beside the mango was too tangy for me.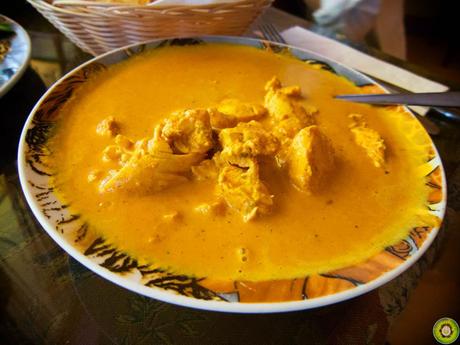 We weren't quite sure as to which curry to order, so the owner recommended Simba's most popular one: the Chicken Surwa ($14.99), which was chicken breast cooked in cream curry. Don't let its simplistic appearance fool you; this curry was so tasty that we literally polished off the bowl. What's more was that the chicken breast didn't dry out. Overall, hippoCHAN thought it was similar to butter chicken, but much better.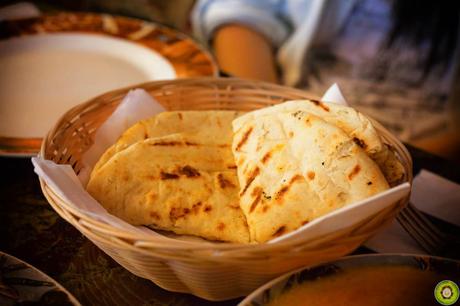 To accompany our curry, we ordered two pieces of Naan Bread ($1.29 x2). The naan was okay – nothing special. Still, they did a good job in soaking up that delicious curry.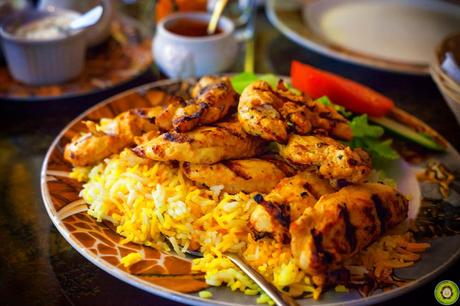 Our other entree was the Kuku Choma ($16.99), which translated to barbecued chicken tenders! There were a LOT of chicken tenders… I wonder how many tenders are in a chicken? Anyway, the chicken tenders were smokey and savoury. It should be noted that they're not the kind that's slathered in sweet BBQ sauce. To add even more flavour, I ended up dunking these in the curry as well!
Underneath the chicken, there was a bed of saffron rice. I thought it would've been more aromatic and flavourful, but it was quite plain. Again, I drizzled some curry over it for some extra bang bang. The rice also came with a "salad." I added the quotation marks because it wasn't really a salad; it was some lettuce leaves, plus a slice of tomato and cucumber. We wished that there were more vegetables that would break away from the richness of the meal.
For both hippoCHAN and I, Simba's was our first encounter with African food. To be honest, I thought that we would be eating with our hands like in that Jackie Chan movie, "WHO AM I?" To our delight, the food was just so home-style that we felt super comfortable eating it, even though it was something new.
Definitely check out this great restaurant, as well as AIESEC SFU's International Food Friday article on Senegalese Cuisine!
Final Bytes
The owner and servers are super duper friendly!
Apparently their grilled meats are really good
We missed our veggies :(
Foodobyte's Rating

---