I love Chinese steamed buns.
I love them a lot more when they look pretty like flowers ...
In Chinese, the Chinese New Year's Day is known as 春节 (chun jie) which means Spring festival. Sadly, it is not Spring now in Australia but this doesn't mean I can't make pretty Chinese flower steamed buns to celebrate my Chinese New Year and these beautiful soft and silky milk flower buns (牛奶花卷) are exactly what I'm after ...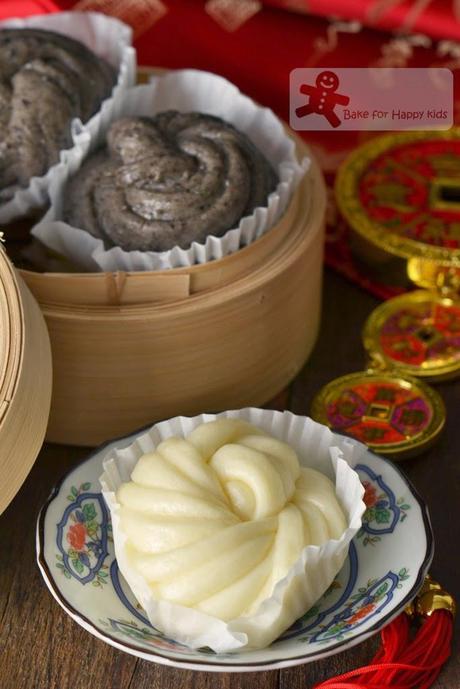 Soft and silky milk Chinese flower steamed buns 牛奶花卷 
To continue my pursuit of an ideal black sesame steamed bun recipe as mentioned at here, I have added 30g of finely ground roasted black sesame to half of this recipe and yielded a totally difference texture in these black sesame steamed buns. Interestingly, these buns are denser and cake-like with sweet nutty flavours.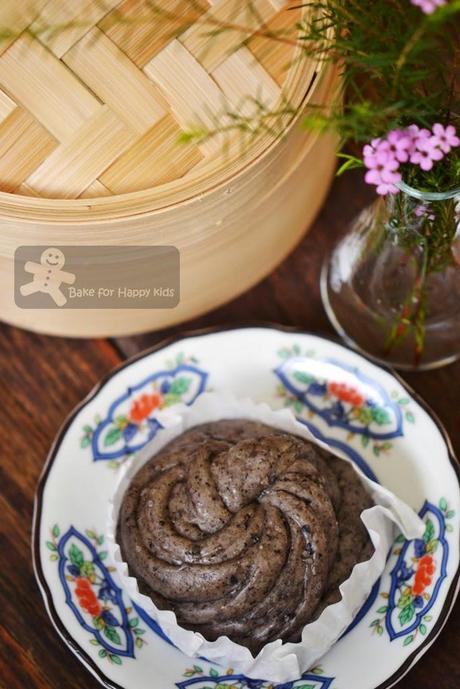 Nutty black sesame Chinese flower steamed buns  黑芝麻花卷
And this is how I made these buns ...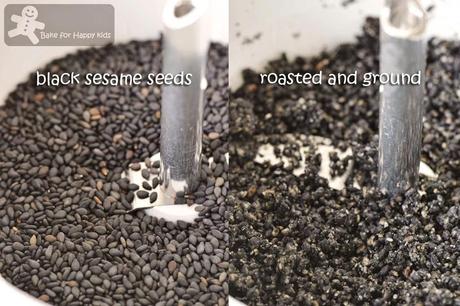 First, I roast and grind these seeds.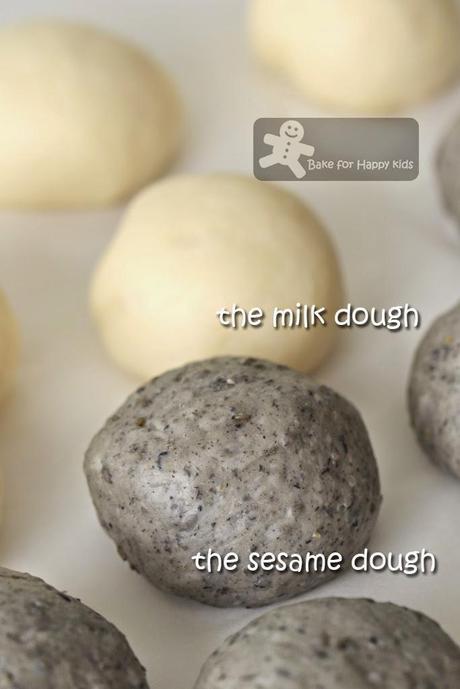 Then, I made the dough with or without the black sesame seeds.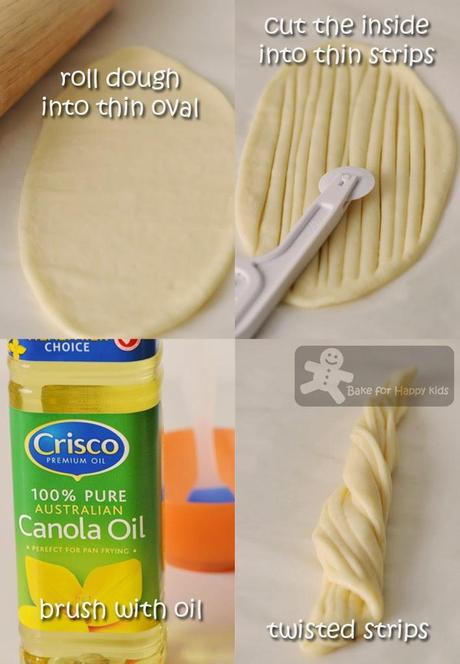 I shaped the buns.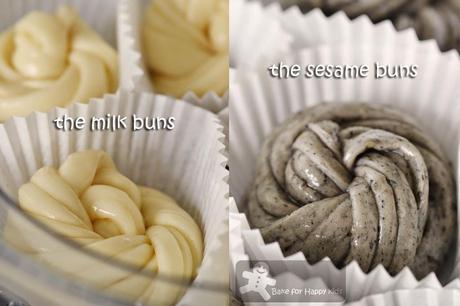 I love these lovely flowery shapes!!!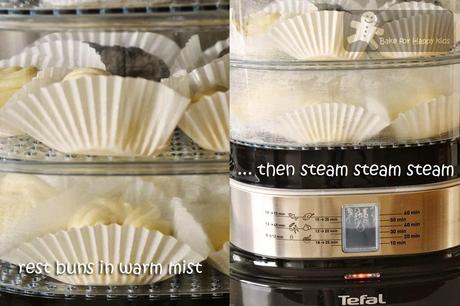 Woo... I can't wait!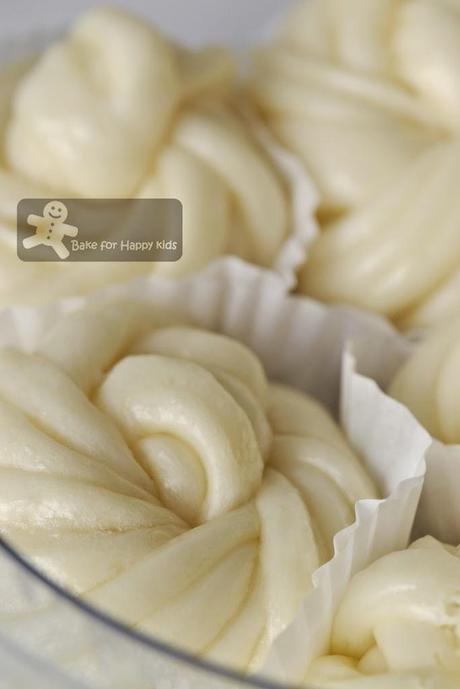 Here are the milk flower buns ...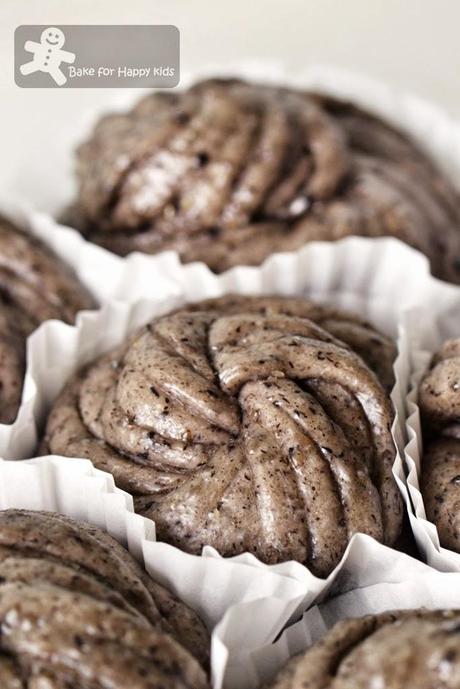 ... and the black sesame buns.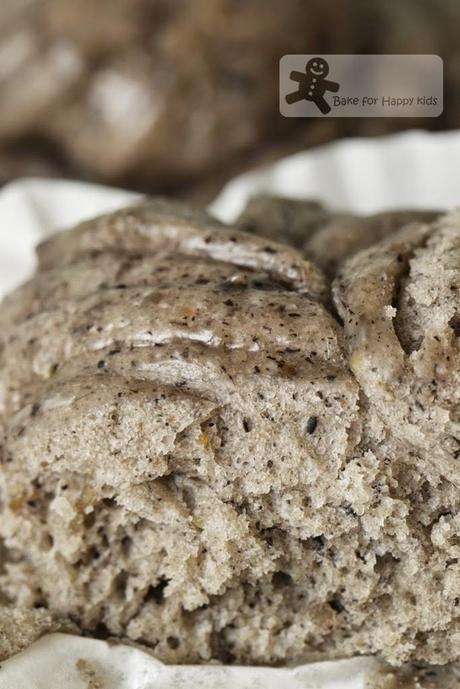 Munch! This bun is interesting with spongy cake-like texture and nutty flavours!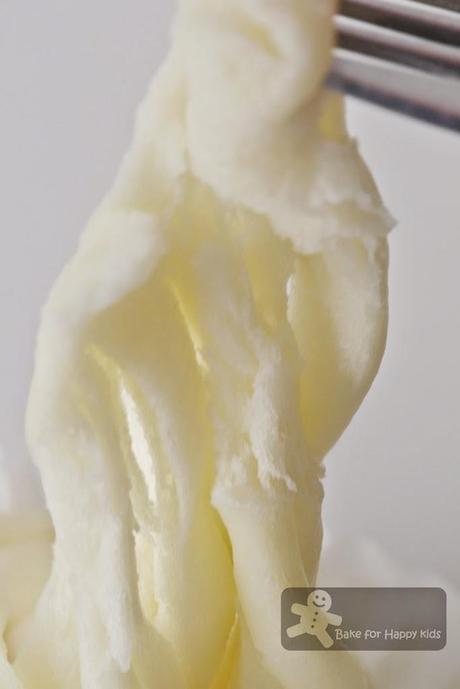 The milk one is so different with light and flossy texture.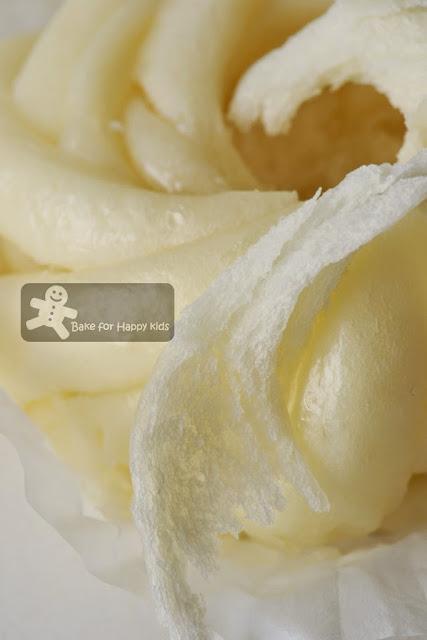 So beautiful and perfect!!!
My husband and son said that these milk flower buns are the best 花卷 that they have ever tasted and can't stop using the black sesame buns to make drastic comparison.

"Both these black and white buns are made with the same recipe." I tried to explain but both my husband and son gave me their skeptical looks as if I'm trying to trick them. Hmmm... 

Why are these milk buns so good?

I like to ask myself this question too. I compared this recipes with some of the steamed buns recipes that I have made and find that this milk bun recipe contains almost similar liquid proportion to the milk Mantou that I made at here and less than the slightly unstructured soft flower buns that I made at here.

And of course, these milk flower buns contain milk but some steamed buns don't.

This milk steamed bun recipe originated from Wendy from Table for 2. Originally, the buns are made with flax seeds but I have made mine with just milk for one batch and fully loaded with black sesame seeds for another batch. Instead of allowing the yeast to bubble in sugar solution first, I have made mine in a lazier way by mixing everything in a bread maker and it worked well for me too.

Here's the recipe that I used and it is mostly adapted from
Table for 2
Makes 18

280g milk (1 cup plus 2 tbsp) at room temperature




500g Hong Kong flour or any low protein (7-9%) bleached flour




1 tsp double-action baking powder or baking powder, you can omit this if you are using self raising low protein flour




100g sugar




30g butter, softened




2 tsp instant yeast




For the black sesame seeds buns, I have added 30g black sesame seeds, lightly roasted and ground for half amount of the recipe. Originally, Wendy's recipe added 30g toasted and ground flax seeds into the full amount of the recipe.

I must admit that I have over-loaded my sesame seeds buns as I reckon that 30g of sesame seed for the full amount of the recipe will make these buns less nutty and also less dense for sure! Otherwise, I will have to add more baking powder like what I did in here to make the buns fluffier. Ops! And, so my pursuit for my ideal black sesame steamed buns continues...

Extra:

3 tbsp of oil, preferably neutral tasting and light like canola oil for shaping




Place milk, flour, baking powder, sugar, butter, ground sesame (if you are making the sesame ones) and yeast according to this order into a breadmaker and use "dough" setting to knead and prove the dough for 1 hr.

Note: I have used half of the recipe to make plain buns and another half to make the black sesame ones.

If breadmaker is not available, kneading by hand is possible. Dissolve yeast, a pinch of sugar into 50ml of lukewarm water. Wait for about 10 mins or until the yeast mixture turns foamy. Combine flour, baking powder, caster sugar and ground sesame (if you are making the sesame ones) in a mixing bowl. Make a well in the flour mixture, add 230g, a reduced amount of milk and yeast mixture to form a dough. Transfer dough onto a non-stick work surface. Knead in the butter and continuously to form an elastic and smooth dough (at least 20 mins) and then prove the dough for 1 hr.

Divide dough into 18 portions. On a lightly floured work surface and using a rolling pin, roll each portion into an oval shape which is about 5mm thickness. Use a knife or a rolling cutter, cut the inside of the dough by its lengthwise into thin strips of 0.5 cm without cutting through the rims of the dough. Brush the cut strips of dough with vegetable oil.

Take the ends of the dough, one end with each hand with your thumb and index forefinger pinching both ends. Stretch the dough as you pull it gently and twist at the same time until the strips form a nice twisted pattern. Tuck both ends under the twisted pattern and place the buns on a small pieces of baking paper or baking paper cups to proof. Rest the bun in warm mist for 20 mins or until slightly doubled in size but not too long as over-prove buns tends to wrinkle after cooling from steaming.

Steam bun for 10-15 mins until done. The steam timing varies depending on the sizes of your buns and also if you have multiple layers of buns to steam. The layer that is closest to the direct steam will take about 10 mins to cook. When ready remove the buns immediately from the steamer and serve warm.

Leftovers can be kept in fridge or freezer with cling wrap and cover. To freeze, allow buns to cool completely at room temperature. Wrap each bun in each small freezing bag and place all of them in the freezer. To consume, no thawing of frozen buns are required. Just re-steam or microwave (cover with cling wrap) the kept buns until hot. Serve immediately.

Please note that these buns can dry out and lose their soft and moist texture if they are left uncovered in cool room temperature. Please consume the buns as soon as they were steamed or re-steamed.

Happy Steaming




This post is linked to

Cook and Celebrate: CNY 2015

 organised by 

Yen from 

Eat your heart out

, Diana from

Domestic Goddess Wannabe

and me from

Bake for Happy Kids

Please link your post with us if you are also cooking or baking something special for your Chinese New Year celebration for the whole of February 2015.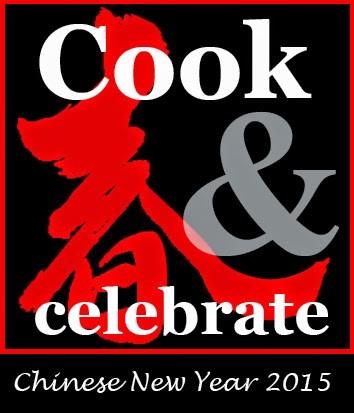 To use this linky tool, please make sure that: (1) Your post must be a current post. (2) Please mention Cook and Celebrate: CNY 2015 in your post and link back to us, Yen from 
Eat your heart out
, Diana from 
Domestic Goddess Wannabe
 and Zoe from 
Bake for Happy Kids
.


Here are my blogging friends that have joined me cooking / baking for this event. Please visit their blogs for more of their delicious and auspicious food.


An InLinkz Link-up


-----

Don't forget to take part to win US$160 Paypal cash!

For the first time, 16 fabulous cooking bloggers have come together to bring you the chance to start the Year of the Ram in the best way - by winning an ang pow*!

To take part, simply complete the Rafflecopter below. Open to all international readers.

a Rafflecopter giveaway


This Giveaway is brought to you by:




Diana from The Domestic Goddess Wannabe

Zoe from Bake for Happy Kids

Alvin from Chef and Sommelier

Ann from Anncoo Journal

Cheryl from Baking Tai Tai

Doreen from My Little Favourite DIY

Fion from XuanHom's Mom Kitchen Diary

Jasline from Foodie Baker

LY from LY's Kitchen Ventures

May from Mayck-law

Ms B from Everybody Eats Well in Flanders

Regina from Mummymoo

Sharon from Delishar

Susanne and Phay Shing from Lovingcreations4u

Veronica from Peng's Kitchen

Victoria from Victoria Bakes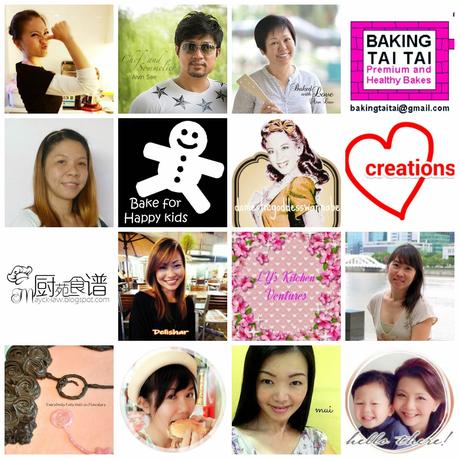 *Terms and conditions apply. One prize of US$160 will be sent to the winner via Paypal. An email will be sent to the winner to notify him/her of the win. If the organiser (Diana) does not receive a reply within 48 hours, another winner will be selected. Please note if the winner does not have a valid and working Paypal account, another winner will be selected.