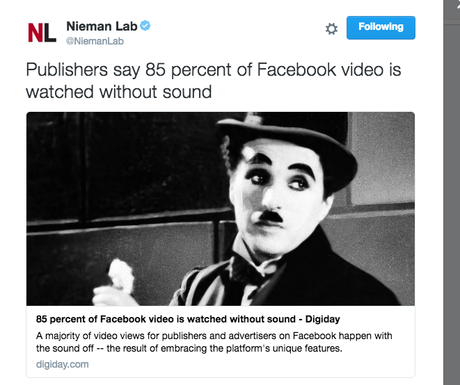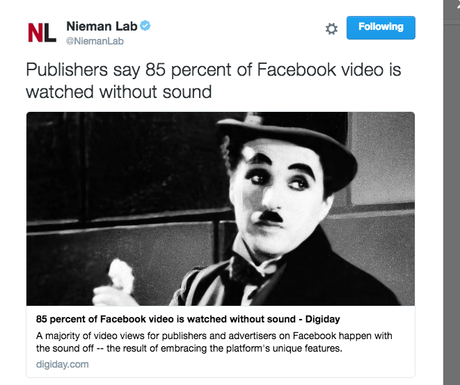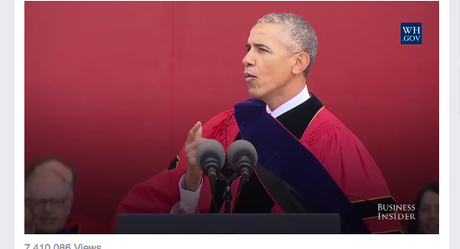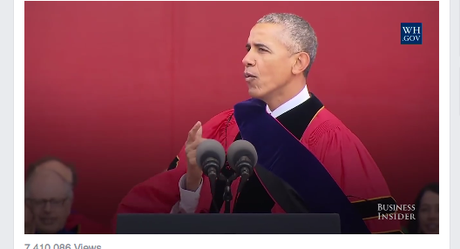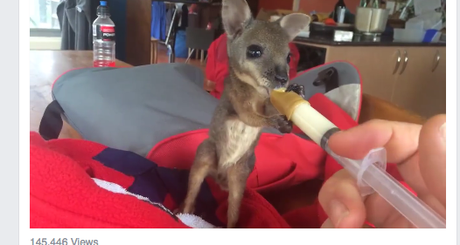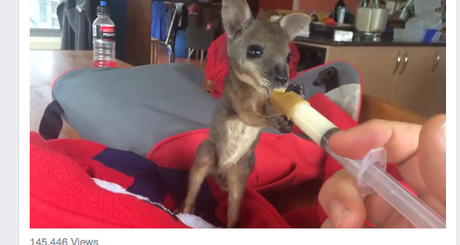 Which of these two videos posted on Facebook are you more likely to turn the sound on for?
Reading this piece about the high number ---85% of video views---that happen with the sound off, reminds me of my days working with the great Ben Blank, for many years graphic director at ABC News in New York.  I was a young professor at Syracuse University and would descend upon Ben's studio workshop on Fridays to learn more about television news graphics---those over the shoulder visual treatments that are there to make us want to listen.  Ben was a master of his trade, and, together, we wrote a book at those graphics, Professional Video Graphic Design.
Ben used to tell me that he had no grand aspirations about those graphics he produced daily---sometimes up to 18!  The idea, he said, was to entice those who were watching TV with the volume off, to turn on the volume, simply because the graphic alerted them to a story of interest. So, if there was the image of a plane nose diving, with a burst of flames at the bottom of it, the viewer who may have been on the phone or reading a book, would look up and turn his attention to the TV, with the volume on.
Videos apparently are doing much of the same these days, in a very different platform, and mostly on social media.  We see that first image on a video and decide whether to turn the volume on or not. Except that this study tells us that large number of us (and I know I do this), simply look at the video, read the headline of the corresponding story, but never bother to turn the volume on. Like those graphics over the shoulder of the TV news anchor, the video may wish you want to hear, but not always.
Here is what we know about videos and Facebook users:
"As much as 85 percent of video views happen with the sound off, according to multiple publishers. Take, for instance, feel-good site LittleThings, which is averaging 150 million monthly views on Facebook so far this year. Eighty-five percent of its viewership is occurring without users turning the sound on. Similarly, millennial news site Mic, which is also averaging 150 million monthly Facebook views, said 85 percent of its 30-second views are without sound. PopSugar said its silent video views range between 50 and 80 percent."
This piece states it clearly, "while the first three seconds are critical, the video also has to be designed to capture attention without needing sound." 
That first frozen image of a video carries more power and responsibility to hook us than we ever imagine.
Ben Blank would agree, as he knew that he had two or three seconds to convey the meaning of a story to those not paying attention to the words.  His advice is still as fresh today.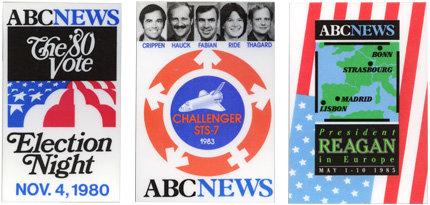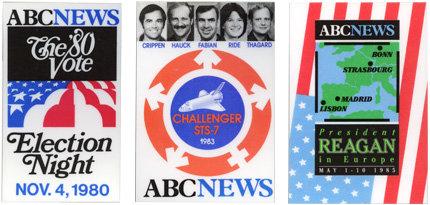 ABC News graphics created by Ben Blank in the 1980s.
TheMarioBlog post #2436
Please enable JavaScript to view the
comments powered by Disqus.
comments powered by

Disqus