Sierra Nevada's Beer Camp Across America kicks off this Saturday, July 19th in Chico, California. That is the first of seven stops on their 7 city traveling beer festival and will be followed by stops in San Diego, DENVER–July 25th, Chicago, Portland (Maine), Philadelphia, and Mills River (North Carolina).
Sierra Nevada just released a special, limited edition 12-pack of beers they collaborated on with some of America's finest breweries: Allagash, Ballast Point, Bell's, Cigar City, Firestone Walker, New Glarus, Ninkasi, Oskar Blues, Russian River, 3 Floyds and Victory, plus the Asheville Brewers Alliance. This one time only 12-pack not only contains these rare collaborations, but it's the first of its kind in that the pack contains both bottles and cans. And, while I can't speak for the rest of the country, if you're in the Denver area consider yourself lucky if you're able to come by one of these treasures. Most of the liquor stores I tried had sold out within the first day they arrived. But with a little due diligence I was able to track one down. I also found that they are typically limited to one per person. So what to do should you fall in love with these beers, knowing it will be impossible to get your hands on more? The answer is clear:
GO TO THE ROCKY MOUNTAIN EDITION OF THE SIERRA NEVADA BEER CAMP TOUR ON JULY 25TH!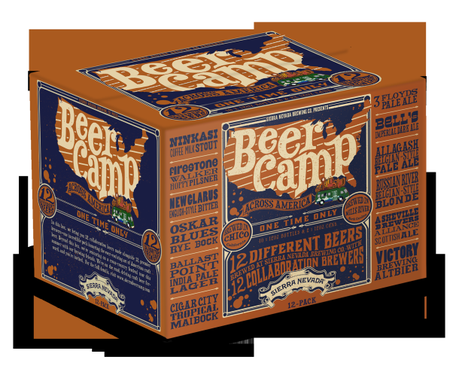 All of the breweries who worked with Sierra Nevada to create this 12-pack will be at Beer Camp, pouring those beers and much, much more. More than 200 craft beers from 100 breweries from Colorado, Indiana, Kansas, Nebraska, North Dakota, Oklahoma, South Dakota, Utah and Wyoming will be served at the event. Wow!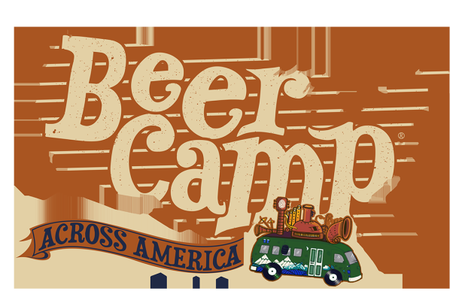 In addition to beer there will be entertainment: the provocative Oregon-based MarchFourth Marching Band (a blend of burlesque, vaudeville, horn-driven funk and marching band madness) will play a live set. There will also be plenty of food available for purchase from up to a dozen area food carts including Big Kiwi, Church of Cupcakes, Cilantro Truck, Crazy Good Food, Crock Spot, Fried Pie Mama, Little India, Meatball, Moe's BBQ, O.T. go, OG Burger and Still Smokin.

You might be thinking, "This is Colorado. There are beer festivals every weekend. Why attend this tour?" Well, simply put–this event is one of a kind and not to be missed! Never again will we get the chance to try these 12 collaborations in addition to having access to many awesome breweries that don't distribute in our state.
Get your tickets now–it's only 9 days away!!! Don't miss out!!!