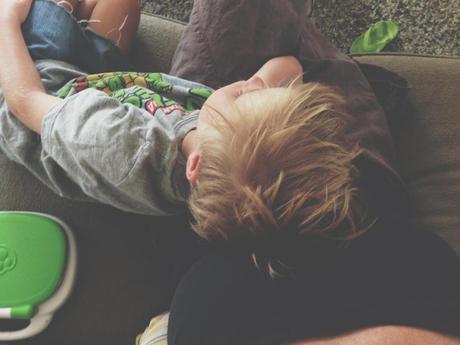 My mind is back at ocean's lip this morning.  I close my eyes when it is silent, grabbing for the smell of briny air, gull's whistle, pelican's glide, lapping waves breathing in, breathing out.  The sun shines sideways.  Fine white sand sticks between my toes.  
I wish I could walk and walk and that my little one's would be far ahead of me frolicking with found sticks poking at just washed up shells.  And then we'd swim for a while.  After that we'd walk back home, salt and sun on our backs.  We'd return at day's end, all four of us, to watch the sun slip away.  Until tomorrow.
There's this one little spot in our entry hallway.  Just a sliver of a space between two doors.  The sun falls sideways there and now and then I pass by and smell sweetness, flowers, something freshly baked.  It always stops me in my tracks when I catch that smell in that space.  I think of my grandma, misty memories of her happiness, her smile when we were all gathered at her table.

just write.