Yes that is a lame title for a post.  I'm a bit fried... Sick kid, day 3. Last week was school vacation week. So I am batting 1 day of freedom in the last 2 weeks. Mom's a little crazed and very hut happy.  And its slushing out.  
So lets take some visual prozac, OK?
I found some goodness over at  The Zhush this morning that brightened my day.
This space from the latest House Be-a-u-tiful got my knickers in a twist.   Seriously, go see it. NOW.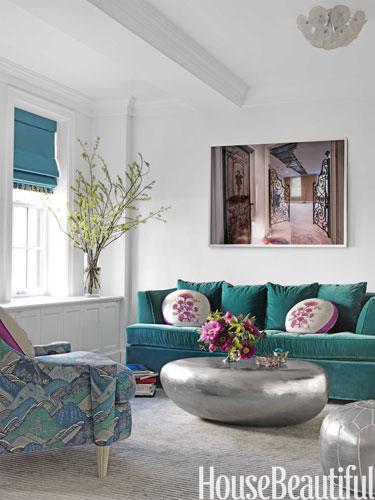 Great color. Grat Drama.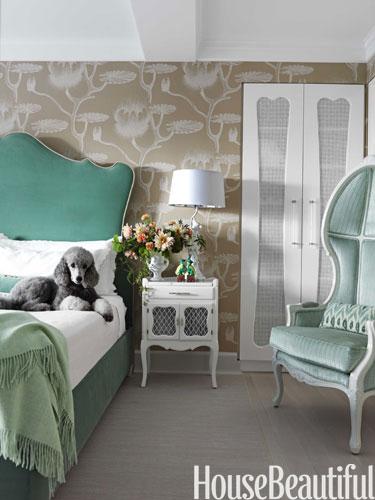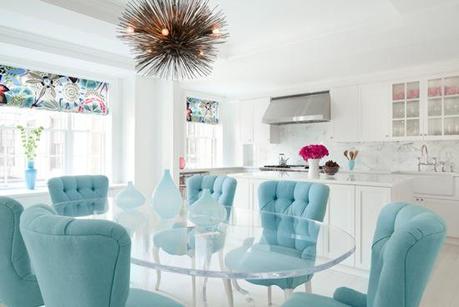 But before you do lets talk (again) about that Jean de Merry Lumiere fixture.   That light is haunting me.  Need to a) sell my first born to get one or b) figure out how to craft one.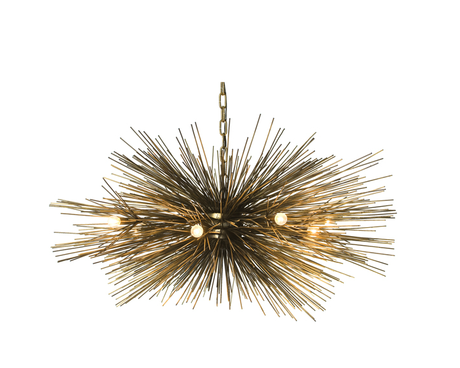 Montage much?
Bergdorf Goodman by Kelly Wearstler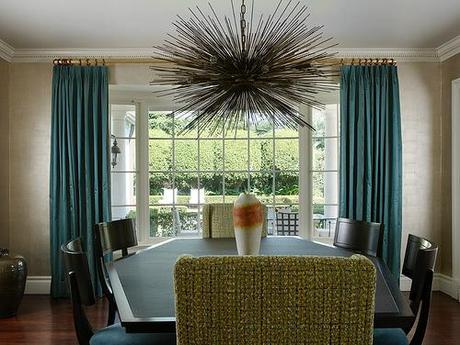 via Simply Smitten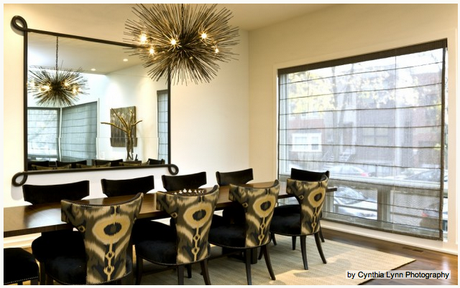 via Houzz
and now lets look at sconce form...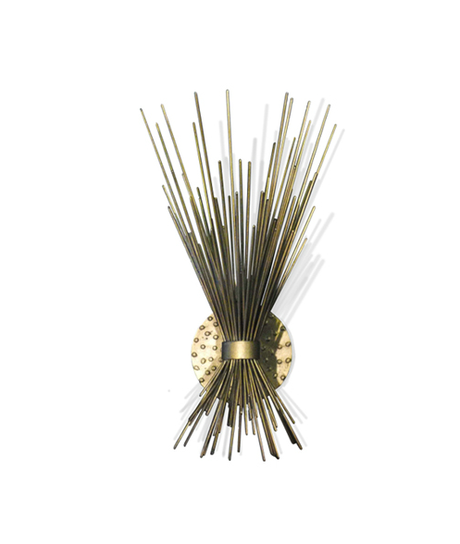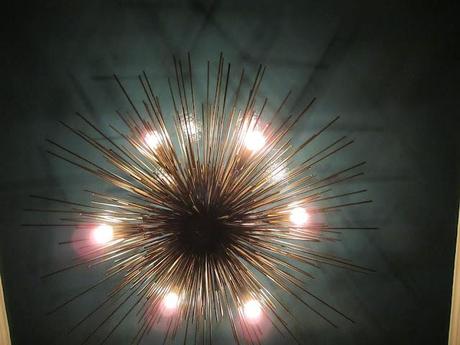 via STYLE BEAT
Yes, you could poke your eye out on it, but it would be worth it.  Maybe not, but you know what I mean.
Here is to hoping for healthy kids tomorrow. xo Danika