I think its safe to say that lighting is one of the most important design elements in interior design – and getting it right the first time can make or break a space.
I've walked into many homes over the years that – for lack of a better term are – light deprived.   It makes me wonder why lighting appears to be an after-thought for so many?  Some view it as nothing more than serving a basic function – while others "get it" by instinctively using multiple light sources any chance they get.
The proper placement of ambient (general), task and accent lighting simultaneously, provides overlapping pools of light, which instantly creates a very dynamic and dramatic interior.
Whether you're building a new home, renovating your existing or you're simply ready for a quick lighting makeover – creating a well designed lighting plan (no matter how large or small) will instantly take your room from drab to fab.  Lighting affects our moods.  Brighter spaces stimulate our senses while more dimly lit rooms create a more relaxed and intimate atmosphere.
So ask yourself:
Is your room well-lit or riddled with shadows?
Does the lighting in each space function well for each task?
Do you have single or multiple light sources in every room?
Are your lighting fixtures stylish – or outdated?
Have you highlighted a special feature in each space?
Are you creating the atmosphere you're craving?
Consider some of these solutions to help you achieve the ambiance and style you're hoping to create at home.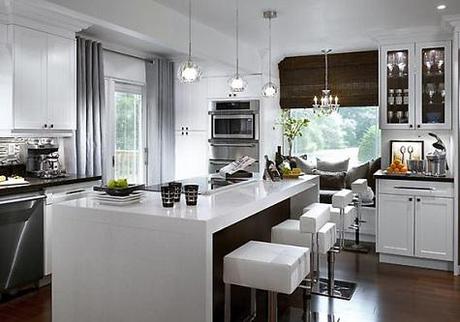 Designer: Candace Olson
In this kitchen a combination of recessed fixtures, pendant lights, a chandelier, under cabinet and accent lighting melds both style and function.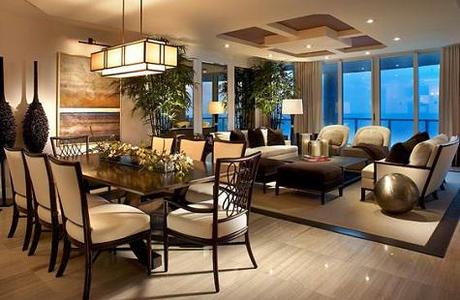 Photo Credit:  Barry Grossman
Think of your living spaces in terms of zones – and light them accordingly.  Make sure each are on separate switches and dimmers whenever possible.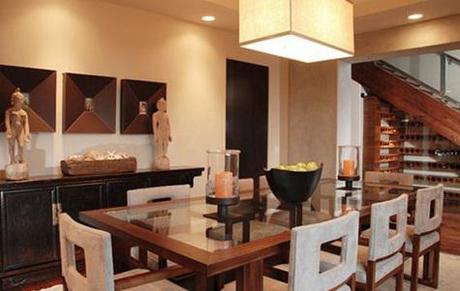 Designer: Nicole Sassaman
A combination of light sources in this transitional dining room creates instant ambiance.  The recessed ceiling fixtures highlight the artwork and wash the walls creating a mellow "glow".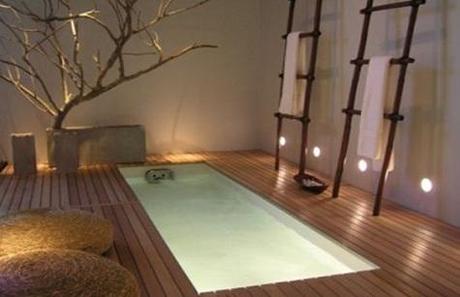 The simplicity of the lighting design in this Zen bath creates the ideal atmosphere!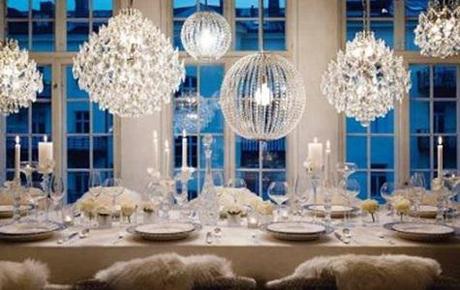 Image Via: Apartment Therapy
This table setting definitely has the "wow" factor – for spectacular drama and atmosphere?
Are you ready to set some time aside and devise a lighting plan for a favorite room in you home?
Stay Inspired!