Welcome back, welcome back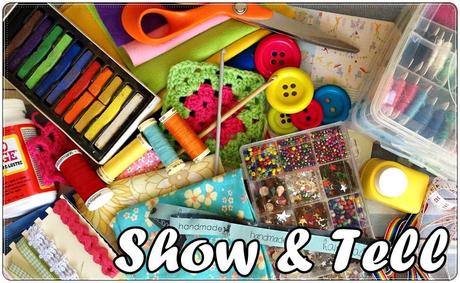 What's been happening in your world?  Hopefully lots of good things : )
I have so been enjoying testing these
Paper Pieced Bird
patterns for
uber-talented Juliet
.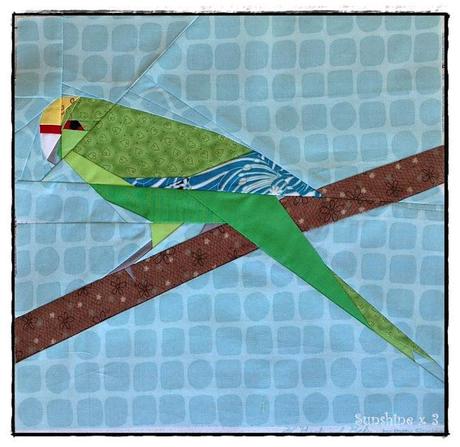 I didn't have a plan for any of them, and they were put together from fabric that I had on hand, trying as best I could to keep the colours fairly realistic.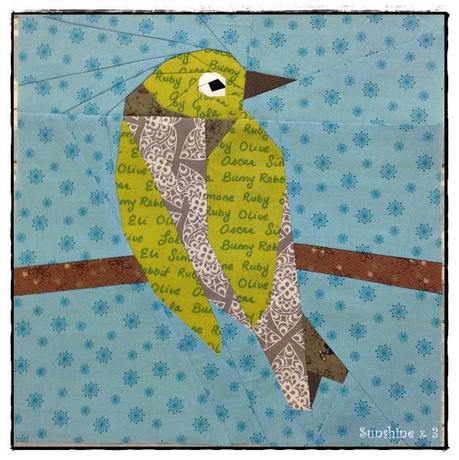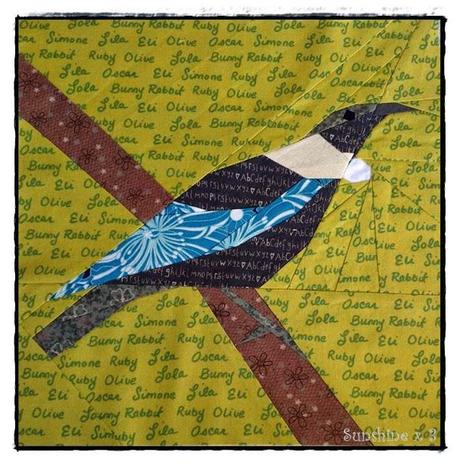 After the four tests here (Kakariki, Tui, Wax eye and Tomtit) I started thinking about what to do with them.  Logic dictated a quilt!  More fabric was purchased (if you're familiar with my tastes and style, you can probably guess browns, blacks and grey's are not exactly prolific among my fabric stash...) 5 more blocks completed, the top has been put together and it is currently with a
quilter
!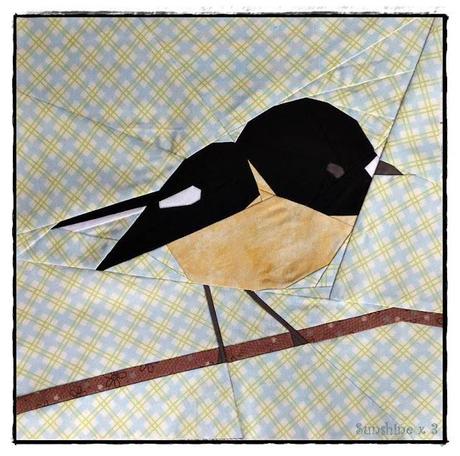 Hopefully these guys will have a happy ending!
Have you started something and wondered where to from here after a point?  What was the end result?  Do share!
Looking forward to seeing what you've all been making this week!
Happy Thursday!
L xx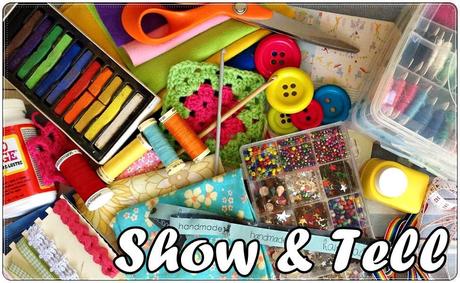 <center><a href="http://3xsunshine.blogspot.co.nz" target="_blank"><img border="0" alt=" Show & Tell Thursday's " src="http://i1321.photobucket.com/albums/u552/LeonieDe/IMG_0617_zps2f975b92.jpg" style="height: 150px; width: 200px;" /></a></center>
An InLinkz Link-up