Hiya! How are your school holidays going?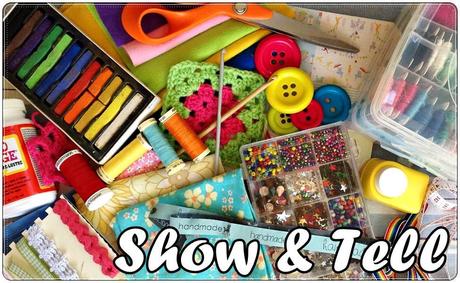 Keeping sane? Having fun? Getting stuck into some kiddie crafting?
A number of weeks ago Heidi rediscovered an old doll of mine. This wee doll used to have a box full of handknitted clothes that my Granny knitted for her/me. Of course over time and lots of moves, poor dolly has been reduced to one outfit. And after about 20 years it was definitely showing it's age...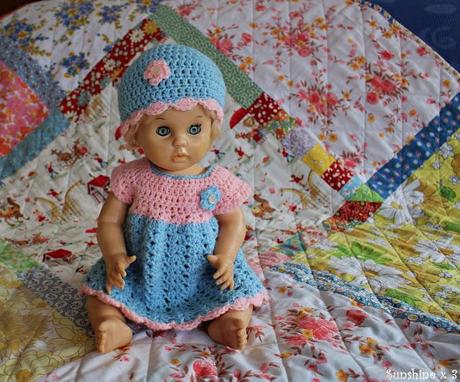 Given how much H was loving and mothering this doll, I decided to expand her wardrobe... A wee dress was first. I found a picture online and kinda winged it from what I could tell from the picture. It fit and became dolly's day outfit.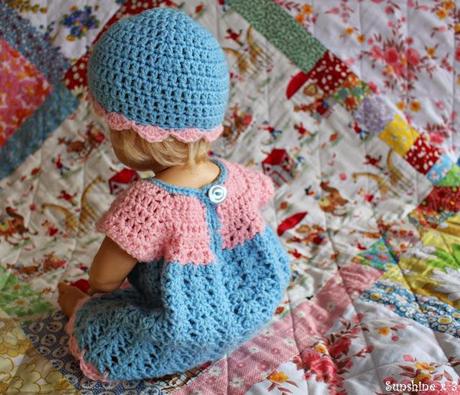 A hat was next, mainly to hide the mop thanks to a cut she received from her first owner some 15 years ago... ; )  Not to mention winter is approaching...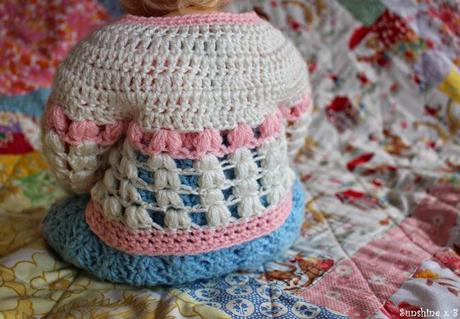 And most recently a cardi. I used a
pattern
for this one and it was the first time I attempted "bobbles". Turned out ok I think - well H and her dolly love it so yay. I even steam blocked it - craziness but it looked much nicer for it!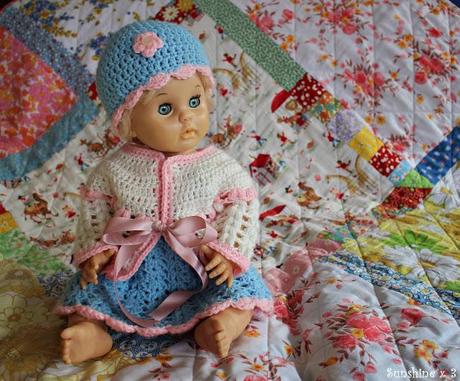 In time I hope to add a few more items to the wardrobe... some booties at least would be good don't you think?
It really appeals to me for some reason that I can do for my kids, what my mom did for me, and her mom did for her too... Maybe my girls will do it for their children one day too?
What about you?  What generational skills and ideas have you inherited and hope to pass on?
Looking forward to hearing from you lovelies and seeing what you've been making!
Have a great day!
L xx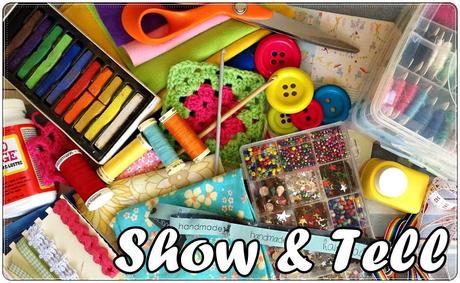 <center><a href="http://3xsunshine.blogspot.co.nz" target="_blank"><img border="0" alt=" Show & Tell Thursday's " src="http://i1321.photobucket.com/albums/u552/LeonieDe/IMG_0617_zps2f975b92.jpg" style="height: 150px; width: 200px;" /></a></center>
An InLinkz Link-up