Time, I think to raise a glass to my decade.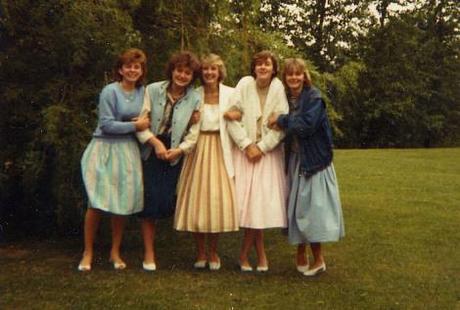 Wow, it seems like yesterday. 1984 – me, second from the right. A gawky, too-tall awkward netball player with prettier friends and a longing to own a denim jacket.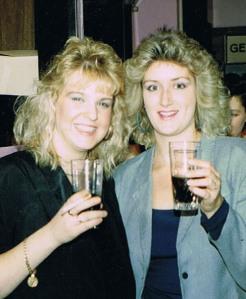 This was the time of the Yuppy, Thatcher and Reagan, the Royal Wedding, the births of two (real) Princes (3 if you count the one in Purple who changed his name to squiggle) and, of course, the Teenage Mutant Ninja Turtles. Freddie Mercury rocked Live Aid, there was that 'thing' in the Falklands War, waistbands were high and skirts were generally big (refer to above photo).
I spent my 1980s…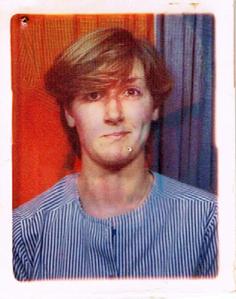 Taking O levels and A levels.
Shouting 'Crackerjack' at 4.55pm on a Friday afternoon.
Wishing I was Daisy Duke.
Taping 'Video killed the radio star' off the stereo stacking system (posh eh?) with enormous dexterity to avoid the DJ (Noel Edmonds) talking.
Flicking my hair.
Having a crush on anyone with a heartbeat.
Thinking I was fat.
Ramming legwarmers into my Pixie boots to ensure no ankle-showage.
Slow-dancing with myself to Careless Whisper.
Wishing I was pretty like my friends.
Getting highlights through a swimming cap – it's what Diana had.
Wearing white shoes (again, I refer you to the first  image)
Pimping my jackets with velcro shoulder pads.
Thinking my parents were total Losers.
Wearing dresses with no backs in them.
Drinking Pernod and Black in the absence of knowledge of what else pubs served.
Finding a boyfriend with a car and a VHS video player.
Buying my first house when they cost the same as a McDonald's.
Trying out dungarees because Dexy's Midnight Runners could pull it off.
Playing Rubik's Cube. Fail.
Taking my first trip abroad.
Shouting "cuddly toy, cuddly toy" at the TV.
Watching Wacky Races.
Finding out that boys could and would  leave you in their front room whilst they popped out to ask your friend on a date. (Oh yes, people, he really did).
Looking, it seems, less fat than I thought I was.
What a time! What a look! Not working so much on me these days though, eh?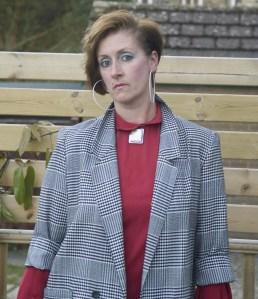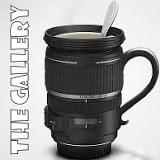 Tagged: 1980s, fun, gallery, growth, history, memories, nostalgia, photos, stories