4 Flares
4 Flares
×
New to little Indiana? Subscribe for free to my RSS feed. Thanks for stopping by!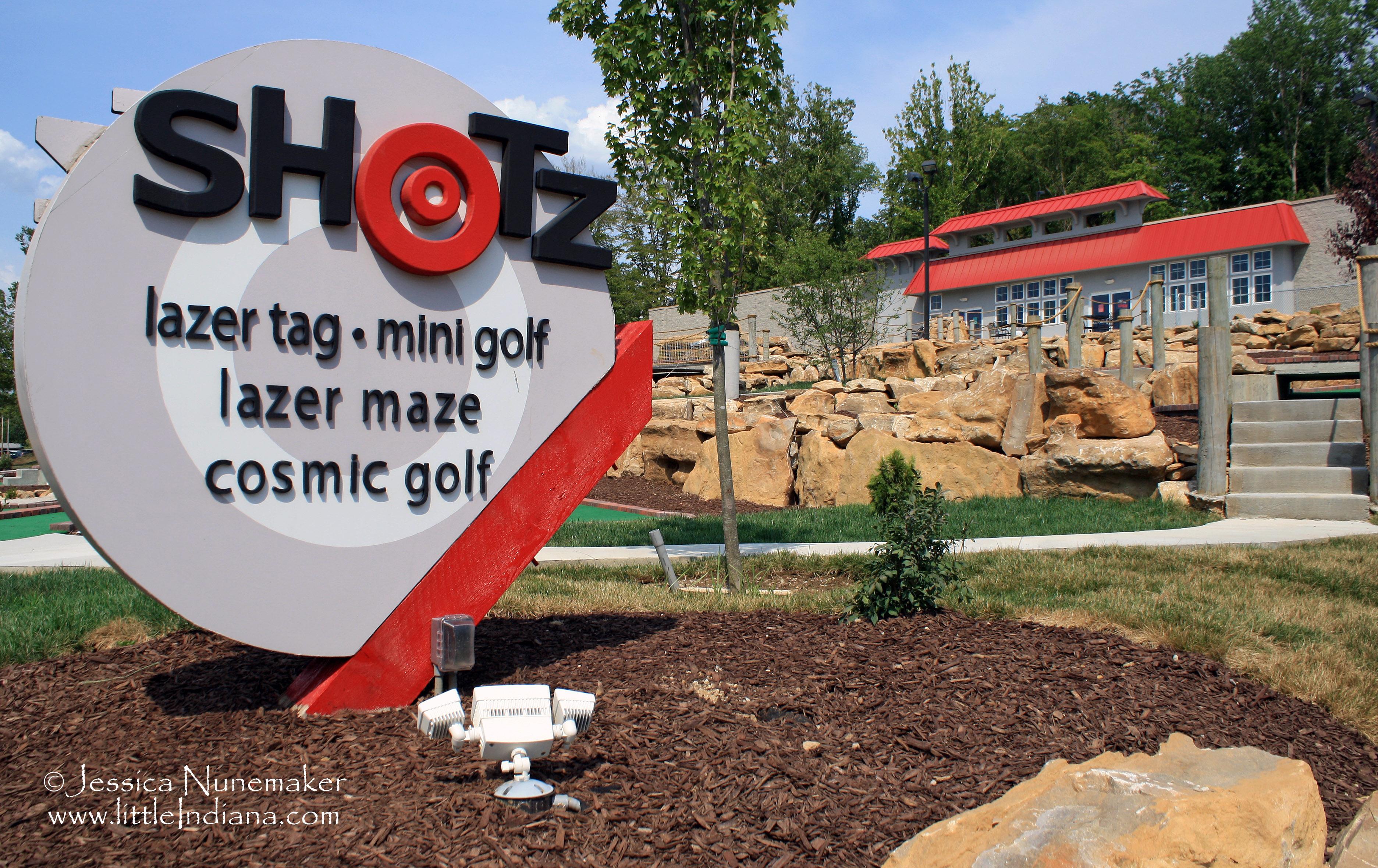 Shotz Laser Tag and Mini Golf: French Lick, Indiana
French Lick, Indiana
But you won't need your plaid golf pants, spiky shoes, or motorized cart for this one.
Shotz Laser Tag and Mini Golf in French Lick, Indiana
The newest attraction in this Indiana town, Shotz boasts an indoor cosmic mini golf course–our first stop!
The boys were thrilled. It happened to be the birthday of Kid #1, who turned age 7. You could say it was good timing. Especially when he realized we would get to play the 9 hole course. He couldn't wait to get started.
With spooky sounds, vibrant neon colors, and a jungle theme, this was a big hit with our boys–and with us. Even with my ridiculously terrible score. I think the Birthday Boy did better than I did!
Indiana Attractions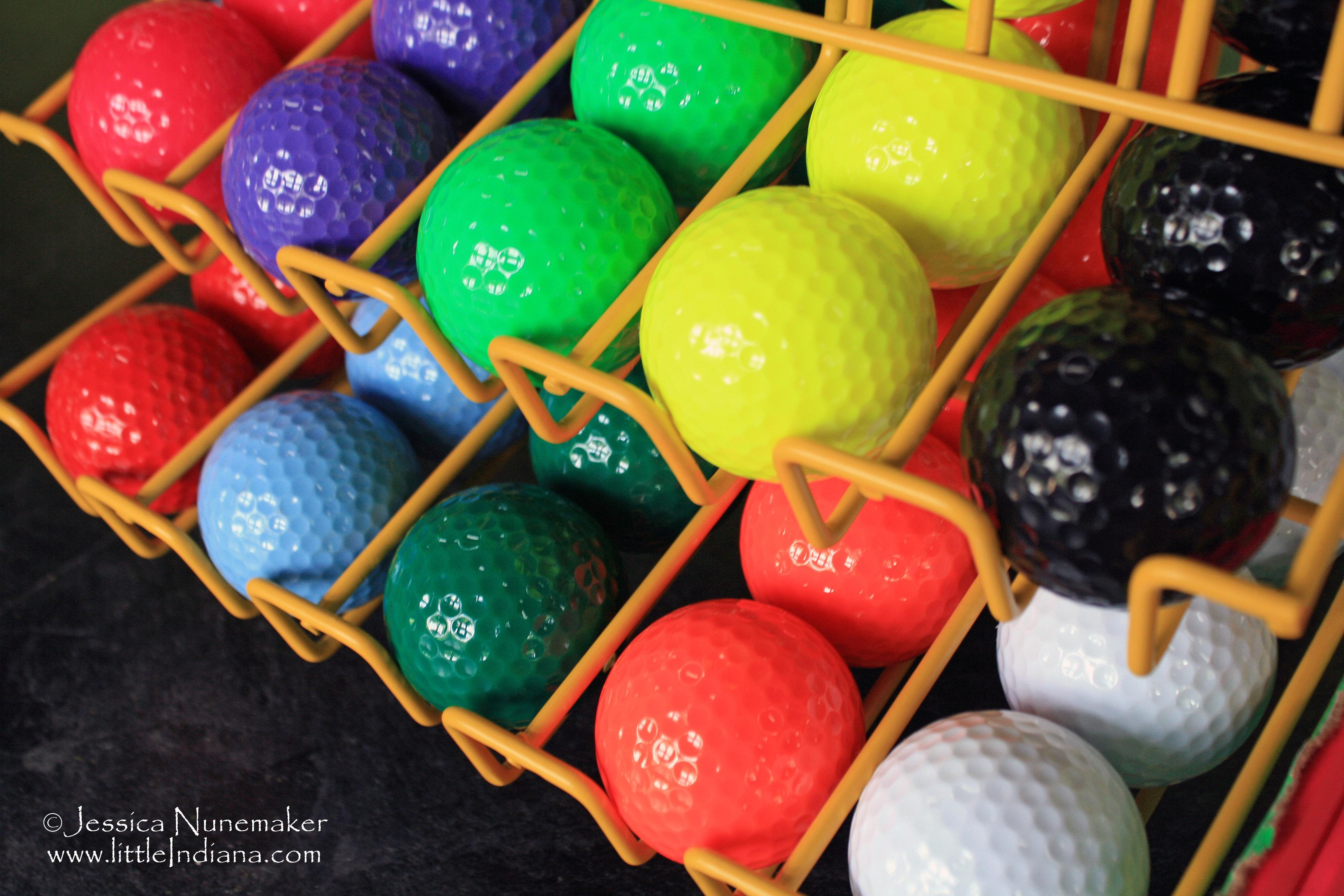 Shotz Laser Tag and Mini Golf: French Lick, Indiana
Next stop was laser tag. I haven't played laser tag since I was 18 years old. Oh my goodness was that fun!
There are a lot of structures to hide behind with cutouts and different heights at Shotz. Kid #2, aged 2 1/2, wasn't wide enough to easily wear the equipment, but that didn't stop him! What a trooper. He loved it!
Unfortunately, hubs and I got shot at by the other team every time we had to stop and adjust his suit. Not fair–and it was mostly the grown-ups! How funny.
Hubs informed me afterward that he's not worried about the zombie apocalypse because we made a great team! Um, that's good, I guess.
Go There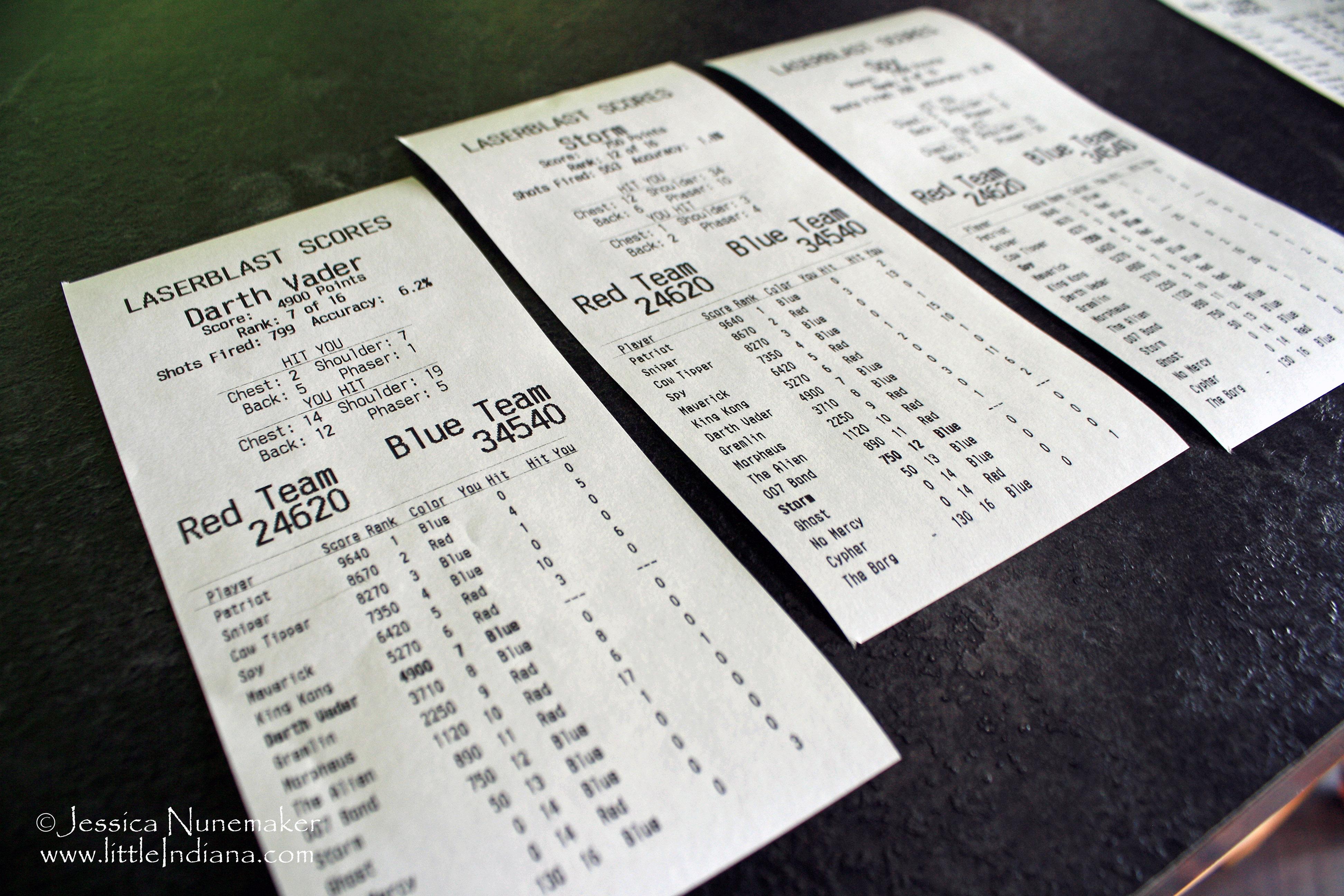 Shotz Laser Tag Mini Golf: French Lick, Indiana I was Darth Vader
While we didn't get a chance to try out the 18 hole outdoor mini golf course (due to the horrible sweltering heat that day) I can say that it looks really fun! With a few water features and an interesting layout–as well as bridges, Kid #1 was impressed.
Shotz will bring out the kid in you. What  a phenomenal family entertainment option in lovely Orange County!
Find pictures in Indiana on my Flickr photostream or on the new little Indiana Tumblr blog.
Just don't forget to tell 'em that  little Indiana sent you!
Shotz Laser Tag and Mini Golf
8529 Indiana 56
French Lick, Indiana 47432
812.936.2386

View Larger Map
Don't miss a moment. Subscribe to little Indiana and receive instant updates to stay on top of everything "little."
little Indiana: Where to Stay, Play, and Eat in Small Towns in Indiana. Discovering Indiana's best small towns! Now get little Indiana on your Kindle.
Targeted. Relevant. Affordable! little Indiana advertising.