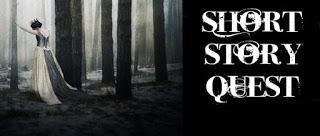 This week I read 3 fantasy short stories for the Once Upon a Time X challenge.  It puts my total for the challenge at 4.  The interesting thing about all of the stories was the theme of loss and loneliness.  All 3 feature different settings (an elf in modern times, dogs on a quest, and a woman mysteriously called to an abandoned house) but have their similarities...
2.  "The Coppersmith" by Lester del Rey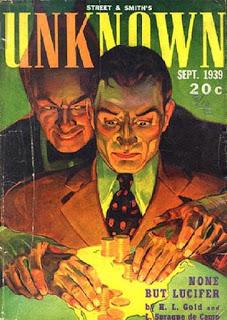 Published in the September 1939 issue of Unknown.
Other well known authors (of that era) who appeared in this issue were H. L. Gold, L. Sprague de Camp, Howard Wandrei, Ray Cummings, and Eric Frank Russell.  Del Rey had already made a name for himself by writing one of his most famous stories, "Helen O'Loy", in 1938.
At the time I read this I did not realize that the author wrote a sequel that appeared in a later issue of Unknown (January 1940).  In this story we are introduced to an elf named Ellowan Coppersmith.  He awakes to find that all of the other elves are still in a sound sleep.  When Ellowan realizes that modern times do not have much need for a coppersmith,   the reader experiences the growing sens of loss with him.
A solid story that I recommend.
3.  "Dogs Questing" by John Gregory Betancourt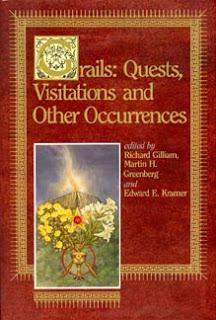 Published in the anthology Grails, Quests, Visitations and Other Occurances in 1992.
Other authors in this collection include Andre Norton, Marion Zimmer Bradley, Tanith Lee, Gene Wolfe, Neil Gaiman and many others.
Betancout leads off by showing us how the dogs and their master, a man, are working together.  Just like in other legends, this does not settle well with one of the characters (in this case a dog).  Then things go down hill.  The ending is very good.  This is my first time to read anything by this author, but I will be looking at more of his output.  
Definitely recommended.

3.  "Of Withered Apples"  by Philip K. Dick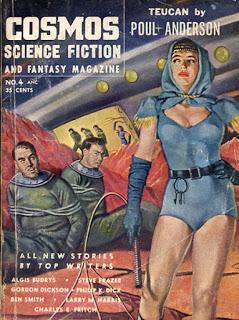 Published in the July 1954 issue of Cosmos Science Fiction and Fantasy Magazine.
Other authors of note in this issue include Gordon R. Dickson, Algis Budrys, and a Polesotechnic League story by Poul Anderson.
Philip K. Dick puts on his gothic horror hat for this tale.  A woman in a not good marriage is summoned by a knock at the window and a leaf that blows into the house.   The author manages to take this innocent event and build an interesting tale of suspense.  Revealing the loss experienced in this story would ruin the plot. 
Recommended for fans of gothic suspense.
It was a good batch of stories this time around.  Hopefully I will continue to find more quality stories for next week.