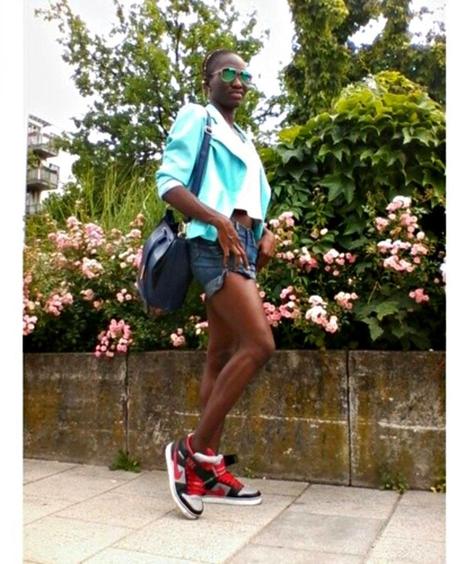 Wearing: DIY G-star  shorts, Nike Sneakers, Vintage blazer, H&M crop top and sunnies, Persunmall bag.


Short shorts are amazingly perfect for a hot summer afternoon. I have to say this is m longest short, I actually DIY them myself on a boring Sunday afternoon.I had a G-Star pair of jeans, that I never wore and thought why not just cut them and here is the result of that.I have seen girls with super short shorts and some of those images still hunt me, what the heck? don't you think we should have a no go area when it comes to shorts, but then again why not?As you see I am indecisive on the short shorts trends, sometimes I like them on girls and sometimes I don't. I own more than  a couple of them mysel but I wear them mostly indoors or days I feel like " if you got them legs, better show em" totally vain I know but yeah..
 What do you think on the trends? Oh and men are catching up on the trensd too, so I am officially terror- stricken.