Break open your piggy bank and bring home some color with this kaleidoscope of cheerful paper goodies. These happy and bright bits 'n bobs come from some of my favorite online stores. Enjoy!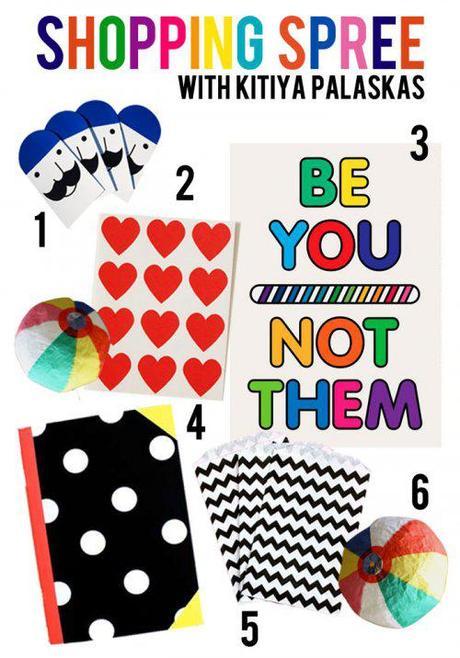 1. Moustache cards from Poketo
2. Loveheart envelope seal stickers from Packagery.
3. A Colourful Rebellion print from One Side Zero.
4. Polka dot notebook from Lazy Oaf.
5. Chevron gift bags from Hey YoYo.
6. Japanese paper balloons from Uguisu. 
Kitiya Palaskas is a craft-based designer and creative workshop tutor based in Sydney. View her work/read her blog.