Shopping Online : Floral Sheath Dress
A girl who loves her
dresses
does love her
dresses
. But there is much more a
dress
says about a girl than just proclaiming her love for the
fashion essential
.
A
dress
also says 'a little lazy' and 'a little disorganized', or at-least this
dress
does.
Think about it, a
dress
is easy, pull it out, put it on and you are good to go. Separates are a whole different ball game, you have to think about the fit, the cut, the colours, the patterns, the textures and even the trends, only when all these variables come together in perfect harmony does a chic outfit come into being. Now this is no easy task and it gets even tougher when one is strapped of time, when there is no room for error and when reputations are at stake.
Thats some serious responsibility isn't it? Imagine what would happen if Carrie Bradshaw were to make one wrong fashion move...not only would it do irreparable damage to her reputation, it would leave a whole generation without a fashion icon, whose pictures would we pin then? and whose closet would we worship and envy?
So, yes I am a lazy girl and I am totally disorganized, instead of planning my outfits for the week, I spend my weekends and even some weekdays, browsing e-commerce sites, making my contribution to the
economy
and adding absolutely 'essential pieces' to my wardrobe.
Like this floral sheath
dress
. One can never go wrong with a sheath dress..and this floral print and the colours give it such a vintage vibe that I had to have the
floral dress
- this lazy girls answer to looking and feeling fab.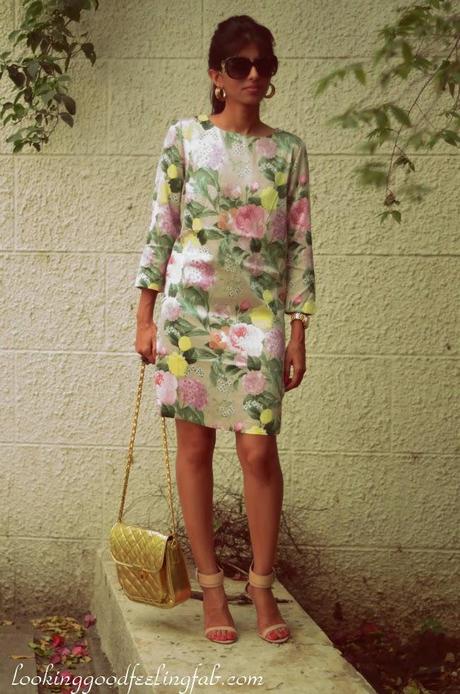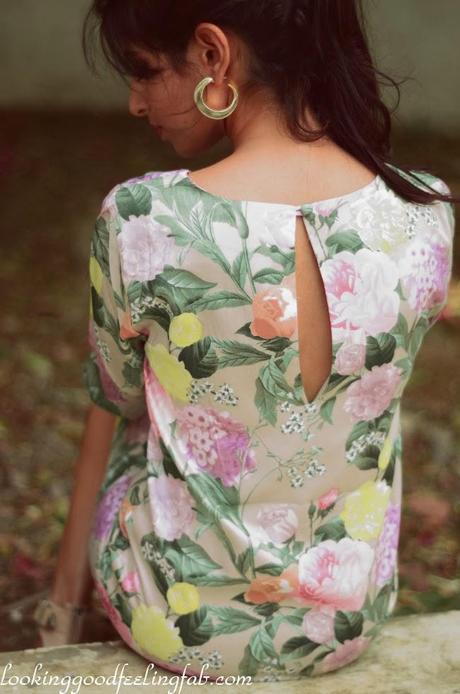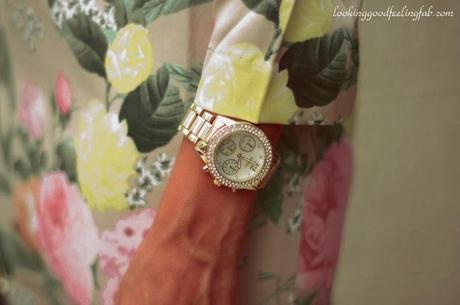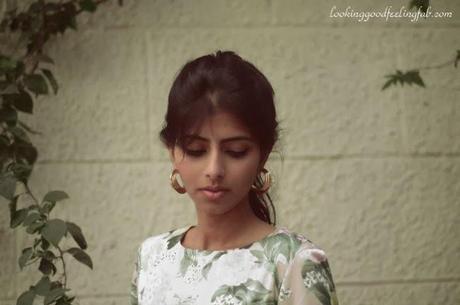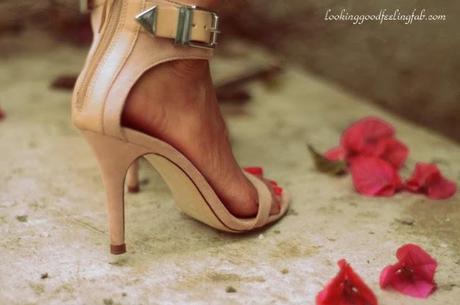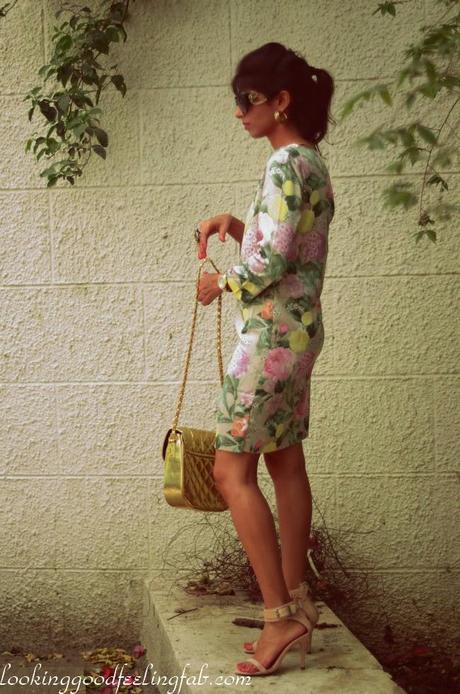 Are you hiding something behind your love for dresses?? :)
Floral Dress : fashionandyou.com (Rs899)
Heels: Zara (bought on sale)
Bag: Westside (Rs800)
Watch : Guess
Earrings & Ring : Blur Accessories 
want to look good and feel fab always?? Join us lookingoodfeelingfab.blogspot.in