I'm excited to say after seven years of living with a tiny kitchen where everything struggled to fit, I have my dream kitchen! We moved into our newly built home a couple of weeks ago (YAY to no longer living on a construction site) and shopping for my new kitchen has been so much fun. It's awesome to finally be able to buy quality cookware without worrying about it getting damaged.
After two weeks of unpacking, cleaning , organising and shopping my new kitchen is almost complete.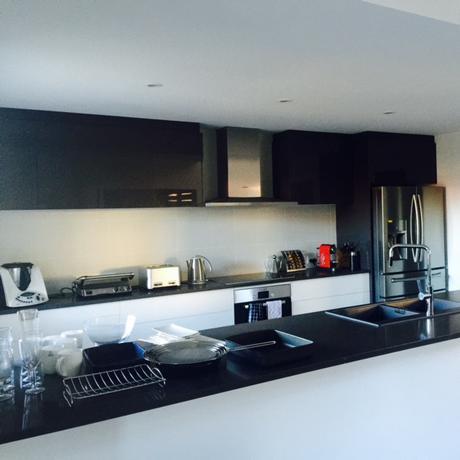 This is what we ended up buying…
Induction Cookware

I've used gas cooktops all my life so it was a huge change making the move to induction. After a bit of googling and doing the "magnetic test", I worked out none of my scan pan frypans could be used on my new Bosch induction cooktop.
I was pretty devo at first as (1) I had no frypans to cook dinner and I didn't want to rush to the shops to buy just any frypan (2) My scan pans have lasted over the years and I wasn't ready to give them up, and (3) My oven hadn't been connected so we were limited to having toasties, anything my thermomix could whip up and home deliveries.
It didn't take me long to warm up to my new Jamie Oliver by Tefal Hard Anodised Induction Professional Series 2 piece frypan set 24 & 28cm which I picked up on sale from Kitchen Warehouse for $149.95 and the 30cm pot roast pan for $99.95. I loved the look of them and it was much cheaper than scan pan's non-stick induction range.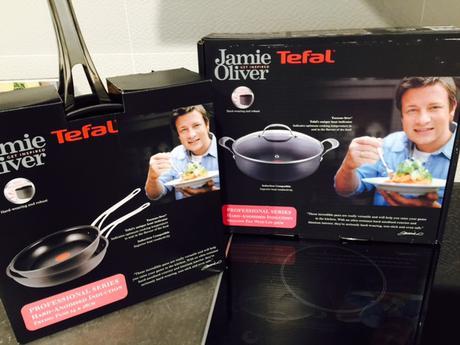 I don't use my wok that often so rather than spending $170 on a Jamie Oliver Tefal Wok to match my fry pans, I decided on the Raco Induction Wok which I got for $45 after using the 10% off Deals Direct coupon from aucouponcodes.com.au.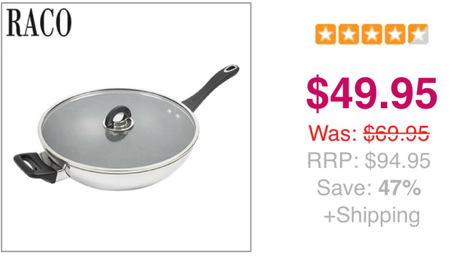 Toaster & Kettle
With a new kitchen, we thought it was time to upgrade our old toaster and kettle to match. I initially wanted the DeLonghi but the colours didn't go with my kitchen so I went with Breville.
The toaster is awesome, I love that it has two separate compartments and the "a little bit more" button as burger boy likes his toast pretty toasted. In our old toaster, he had burnt toast for breakfast a few too many times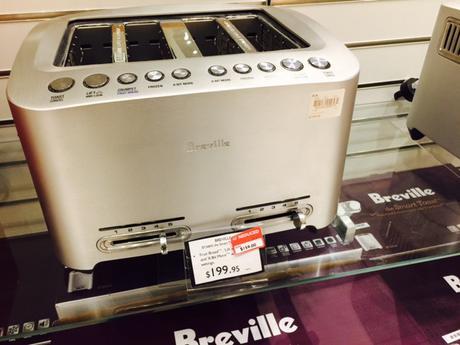 I went for the soft open kettle to match…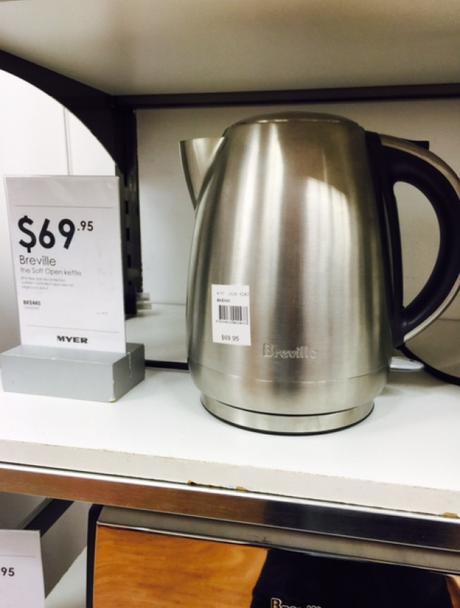 Dinner Sets
I decided on Cashmere by Maxwell Williams as I liked the delicate but modern look.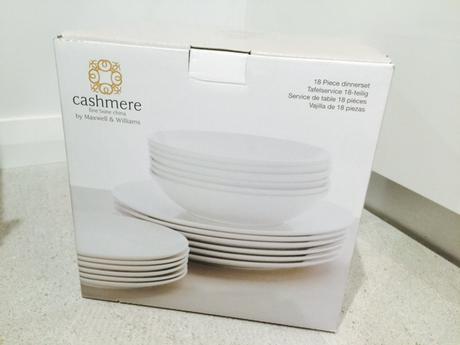 The most difficult decision was deciding on whether to buy a set with mugs or not. I needed at least 12 of everything for when mine and burger boy's family was over so after much pondering, I went with two sets of 18 which included 6 of everything. I then purchased the mugs separately.
I'm also thinking about buying this third dinner set from Myers as it'd match my new aqua couches beautifully…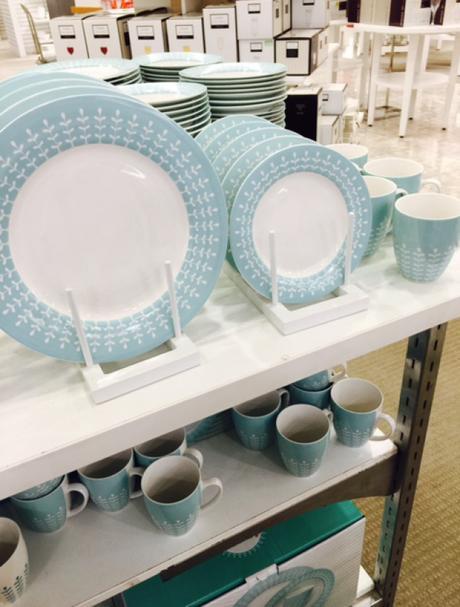 Pantry Organisers
My pantry in our old home is a fraction of my new pantry so I was excited to be able to organize it and say goodbye to expired food. I was keen to buy more Tupperware but with all the new house shopping we are spending money like water so I decided to go for decor and sistema who both just happened to be all sale at Woolworths when I needed them. I just wished I purchased more that day as they are now back to full price.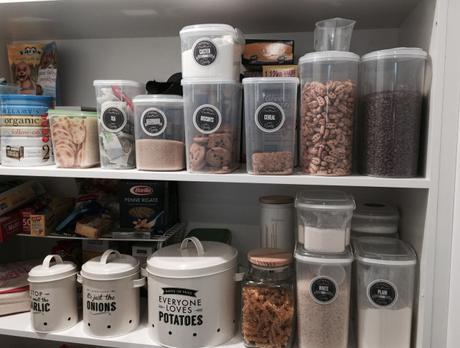 Disclaimer: foodie cravings personally purchased all products featured in this post except for the Raco Wok purchase from Deals Direct which was sponsored by Au Coupon Codes. See disclosure policy for more details.