Sticking with the theme from my last post, I went shopping online for some new ornamental grasses. I checked out a bunch of different sites but eventually settled on an old favorite, Wayside Gardens.
I can always count on finding unique and difficult to find plants at Wayside and this spree was no different. I created a massive wishlist with reckless abandon and then after some serious analysis (mostly financial), pared it down to the "must haves".
And here they are ...
Quick aside: My wife and I spent this past weekend in New York City and did nothing but eat and drink while we were there. Because the possibilities are endless in the "city that never sleeps", we did our research ahead of time to find the hidden gems. This included a lot of perusing the Zagat website which includes short quoted comments in their reviews. I've taken a liking to this style so will mimic it in my description of the plants I purchased below. I hope you approve.
Now on to the plants ...   
Blue Lyme Grass Plant
"Naturalizes readily", "Stiff blue-gray leaves", "For difficult to plant heavy soils", "May need to divide every two years", "Some consider invasive", "Beautiful if kept in check", "Looks good in a container".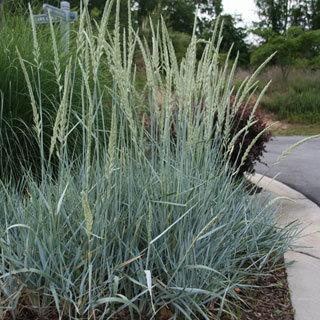 Peppermint Stick Arundo"Keeps its variegation all summer long", "Imposing presence", "Lover of damp and boggy", "Fast growing but not invasive", "7 to 12 feet tall", "Birds take shelter in it in winter", "Plumes may need support".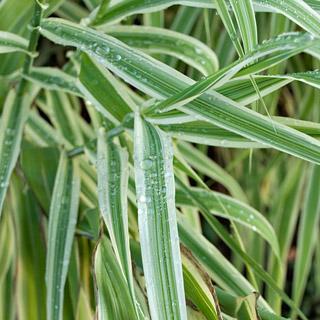 Boxwood 'Wedding ring'"Eye catching evergreen", "Unpalatable to deer", "Rich glossy green", "Holds color through winter", "Stunning in containers", "Matures to 3 x 3", "Great winter color", "Beautiful lime margins".

Misanthus 'Huron Star'"More colorful than older varieties", "More upright habit", "Coppery amber to fluffy white blooms", "Draws in the birds in fall", "In fall - red, orange and gold", "7 to 8 feet high", "Doesn't mind the wet soil", "Doesn't flop".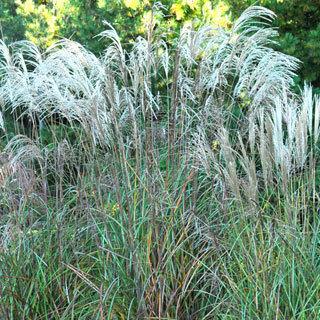 So what do you think?
I am only accepting positive feedback today so I won't suffer from buyer's guilt.
Thank you in advance.
John