Another feel-good rally that does nothing to stop the actual violence.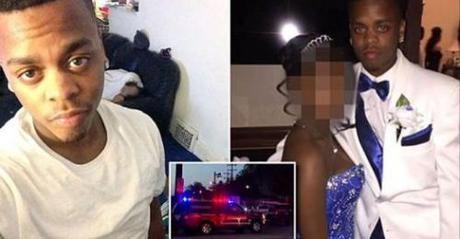 Phillips Banks
From Fox News: Ohio police on Tuesday were investigating a shooting at an impromptu anti-violence rally that killed a 19-year-old man and wounded a 12-year-old boy. As many as 300 people filled a lakeside park Sunday night in Euclid, outside Cleveland, for the "Stop the Violence Beach Party" when the shots rang out.
The Cuyahoga County medical examiner said Phillip Banks was shot in the head and died later in a nearby hospital. Police did not identify the 12-year-old boy. They said he was shot in the back. Paramedics rushed him to the hospital.
Residents had organized the beach party on the shore of Lake Erie.
Police said they were trying to determine who exactly was the target of the shooting.
They were also investigating whether another shooting in the area later in the evening was related. Police said somebody shot an 18-year-old in the shoulder, but the man survived.
In March, a stray bullet hit a 13-year-old Chicago boy who had appeared in an anti-violence video campaign. The teen, Zarriel Trotter, survived.
DCG