Overhanging Parasols are a great alternative for your back garden.
And these won't break the bank as much as you'd think!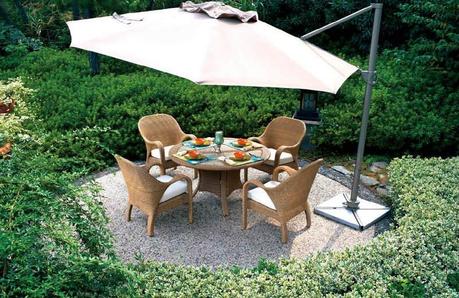 Perfect for covering your large patio area, over a dining set, sofa set, or simply an area for you to stand and drink with friends.  The roma overhanging parasol is a great option, coming in rust proof aluminium, so that you can leave it out all year long without worrying.
The strong, solid aluminum frame, over 3 inches thick, gives it a strong center from which to hang the 3.5m diameter canopy from, easily covering most peoples patio area.
The large cream canopy of the roma parasol is magnificent.  A beautifully wide overhanging parasol, in a lovely neutral light cream colour, it will fit well into any garden.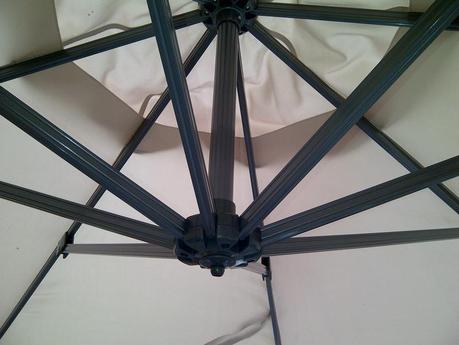 One of the most impressive points of this parasol is it can rotate so easily using the foot pedal (see below).  You simply push down on the pedal, and gently manoevre the parasol into the position you like.  Then let go of the pedal, it's that easy!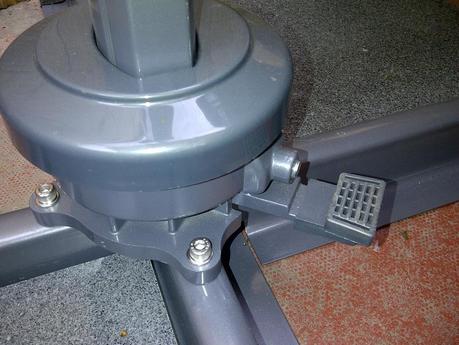 Now on many overhanging parasols, you will find that lifting it up into position, and putting it away can become a real nightmare.  The poor quality mechanisms can jam, and the extra weight (when not aluminium) can leave your arm in pain!
Not so with the Roma Parasol!  Premium standards of manufacturing have given it a smooth operating mechanism, that makes putting it up and taking it down a breeze.  All you need to do is clasp the handle, and gently lift it up into position, where the parasol locks into place.  Then simply winding the crank will open the parasol canopy to its full potential.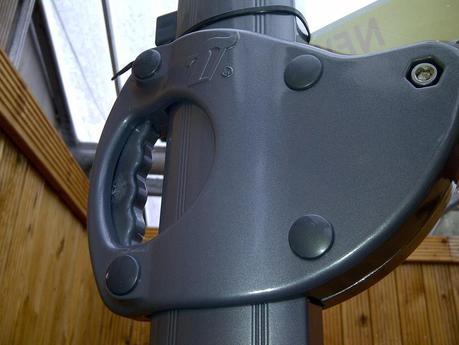 And now it comes with a matching free cover!  So you can keep the cream looking brand new, without the elements getting their dirty hands on it.  100% water proof, made of a high quality, thick synthetic material.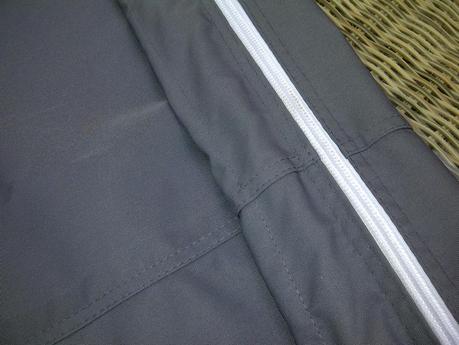 So head over to http://www.gardencentreshopping.co.uk/garden-furniture/parasols-and-gazebos/rotating-overhanging-parasol-roma to buy it now for only £299!
___________________________________________________________________________________
This post was written by Matt from Sapcote Garden Centre.
Find him on Google+