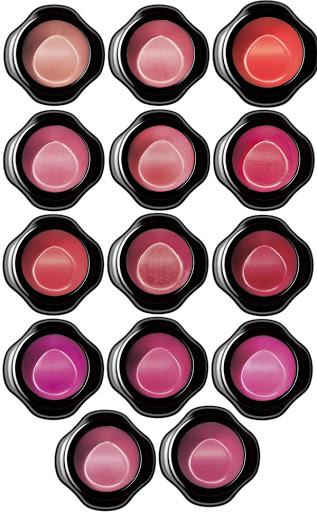 Luminizing Satin Eye Color Trio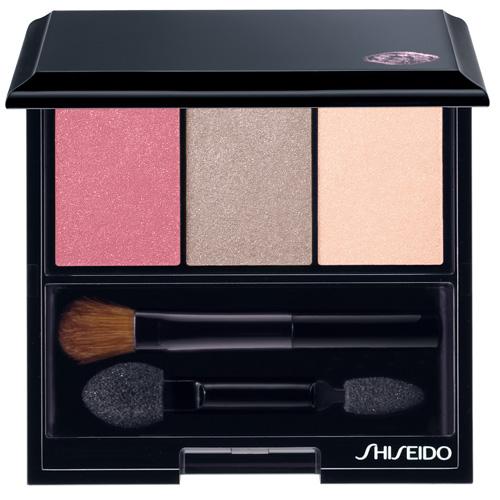 Alluring colors combination offer an endless variety of beauty. Lasting, clear colors with a silky smooth texture that glides gently over eyelids.
RD 711 Pink Sands – inspired by sand dunes with the colors of the setting sun, this harmony of 3 colors creates a sleek, elegant, impression for dynamic and dramatic eye.
RD 299 Beach Grass – inspired by the beach grass that grows on the site of a fort on Sullivan's Island in South Carolina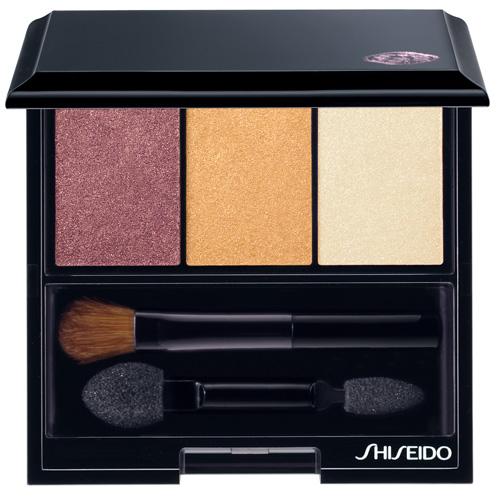 Luminizing Satin Face Color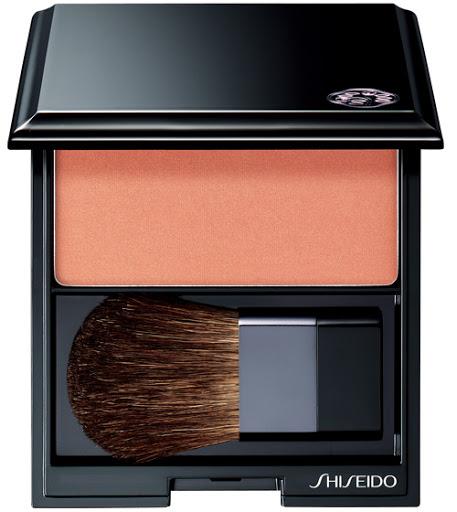 The exquisite texture looks and feels silky-soft on the skin. Each perfectly calibrated shade stays true without fading, while the refined powders spread easily and allow for the effortless customization of color intensity. The fresh, flattering finish lasts beautifully all day, without making skin feel dry.
PK 107 Medusa – an illuminator with a delicate bluish radiance, this face color brings a lively transparency to the skin.
OR 308 Starfish – this blush gives the naturally fresh look of sun-kissed skin. 
R&D
The unique pigment, Red Illuminating Pearl, adds strength and vividness that creates truly brilliant color definition, and the instant you apply it, vibrant color blooms on the lips. Red Illuminating Pearl reflects light evenly, creating silky-smooth lustrous lips and in particular reflects red light especially well, giving lips a plumbed look and adding definition to their contours. Combined with Voluminizing Oil, it refines the texture of the lips, for a smooth, even finish. Hyaluronic acid helps to hold moisture in, and Super Hydro Wrap Vitalizing DE to lock it.
Design
The creative package design is based on the motif of Shiseido's camellia trademark. The simple yet elegant curves of the camellia shape express the graceful qualities of the rouge itself.
BE 740 Vision – a modern rose beige, wearable, super chic
RS 745 Fantasia – a deep, bruised rose, a dream of wine
OR 341 Fleur – an optimistic bright coral shade, fun and sun!
RD 346 Bedtime – a warm, romantic rose, subtle and bare
PK 307 Tourmaline – clear, soft gray pink, freshness & clarity
RS 711 Venetian Rose – deep gray rose, sophisticated & discreet
RD 142 Sublime – all about daily glamor, and confident romance
RS 320 Fuchsia – brilliant blue pink. Punk or couture?
PK 343 Secret – a discreet, quiet peach, subtle and suggestive
RD 304 Sweet Pea – fresh, soft red, clear, sweet and floral
RD 514 Dragon – dramatic blood red, sexy and intense
RS 347 Ballet – an ecstatic, energetic pink, electric, forceful
OR 544 Tiger – an aggressive bold orange, it's tiger!
RS 448 Sensation – a dose of bright pink power! It's all about energy
PK 417 Bubblegum – bright warm pink, fun sweet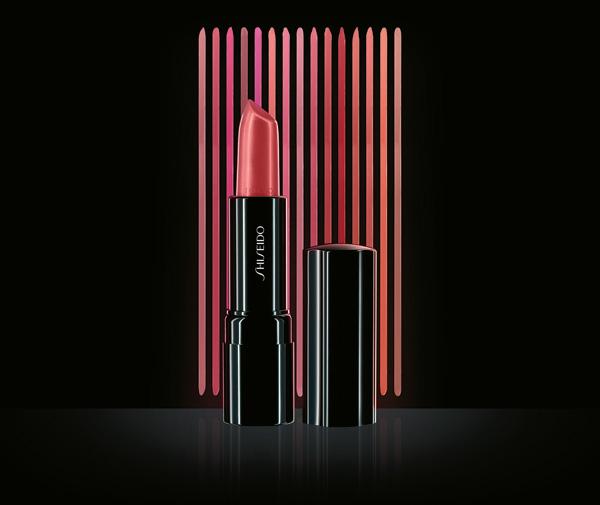 The package is designed to be the ideal shape and size for a woman's hand to hold. Comfortably fit to the fingertips, it makes application easier, and an even greater pleasure. The black color of the package has a red tint, reminder that red light reflecte by the Perfect Rouge enhances the beauty of each individual shade. This particular black is selected for its deep, dramatic sheen. The words "Tokyo Ginza Shiseido" appear in an embosed band that rings the bottom of the lipstick. It is a sign of Shiseido's confidence that you will love the product, and use it all the way to the very end.
The touch of metal gives the package a minimalistic elegance. The smooth closing action of the case and the satisfying click of the closure reflects the high quality of the case and its contents.
Color
Dick Page finds strong insipiration for his color creation from things that surround him in his own life. He may be captivated by the colors of moss on stones he notices while walking his dog, or a sunset view from his window while on vacation. He takes these sources of inspiration, reinterprets them in his own way, and expresses their beauty through the colors he creates.