I have been meaning to try this refashion for months.  I'm not quite sure why it took me so long to do it.  Perhaps all the other creative juices floating around.  Anyone else find it hard to focus on one thing at a time sometimes?  Ha!
Anyways.
So I whipped up a new pair of leggings for my daughter from an old shirt of mine.  What do you think?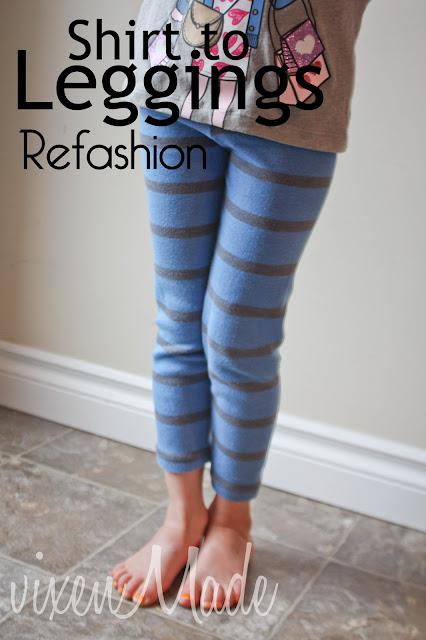 Kinda fun.
My daughter actually loved them and said they were 'so comfy', so I may have to make more!
Anyways, you probably want the tutorial, right?  
Get an old long sleeve shirt you no longer wear and a pair of your girl's leggings.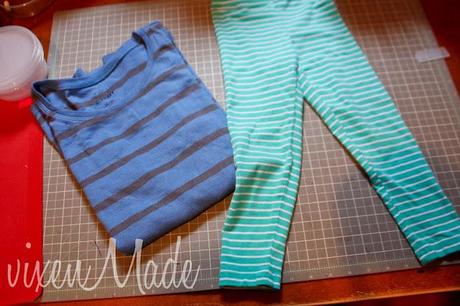 Fold your leggings in half and lay it over top of the sleeve of your top.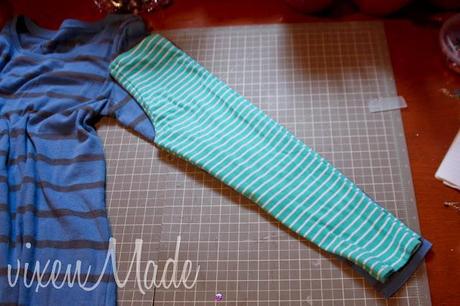 Trace the top portion onto the sleeve with a marker.  Don't worry about adding any extra for your waistband or seam allowance, we'll be adding that later.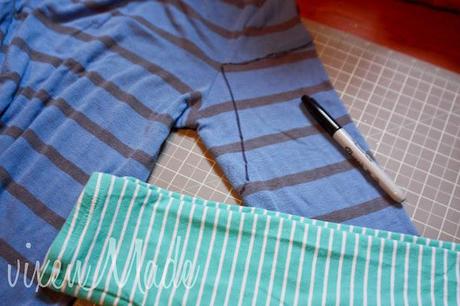 Cut out the arm piece, then trace it onto the other arm and do the same.  You should now have two sleeve/leg pieces.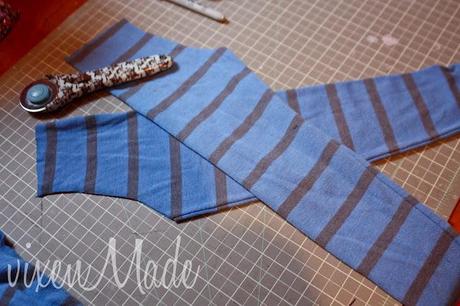 Flip your pieces inside out.  Line up the inner seams and pin to create a front and back of your leggings.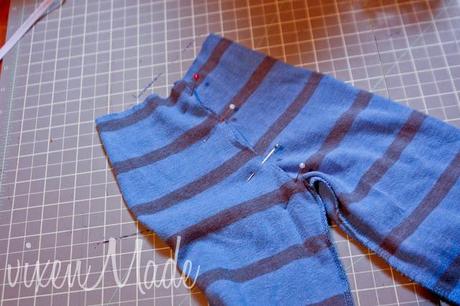 Sew together.  You may also want to serge or sew a zigzag stitch along the raw edges.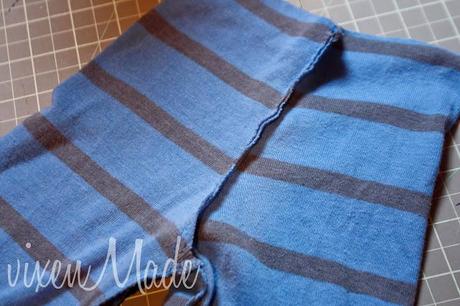 Now using your leggings, measure the width of your waistband.  Not the circumference of the waist,
just
the width, like this.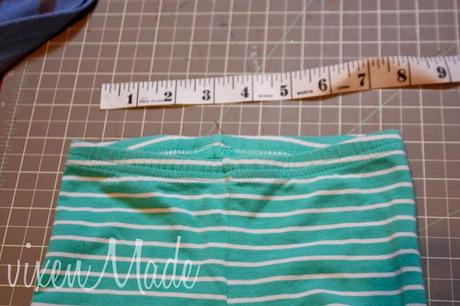 Using the bottom hem of your old shirt as the waistband, use your waist width measurement and add 1/2 inch for seam allowance.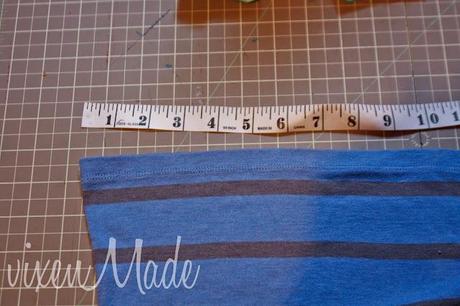 Cut the piece off your shirt.  You'll be adding thin elastic through the existing hem, so remember you'll need extra for seam allowance above that hem.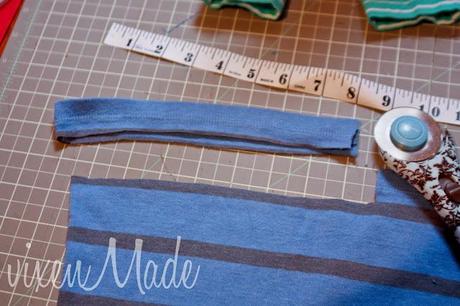 Measure the waistband of your leggings or your child's waist to figure out how much elastic you need.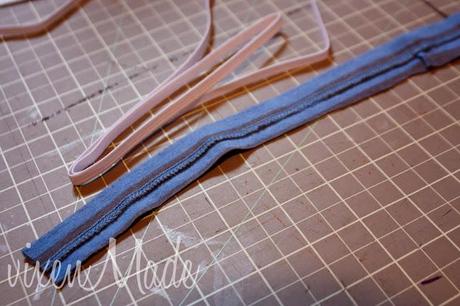 Now slide your elastic through the existing hem of the piece you just cut.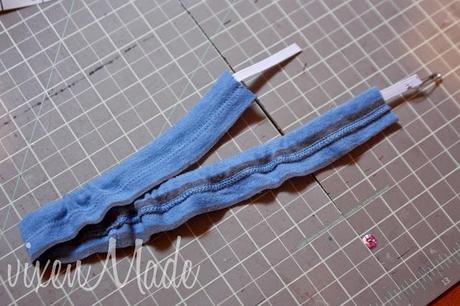 Pin the ends together and sew together like so.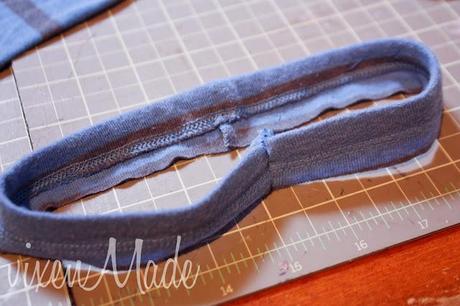 Pin your new waistband onto your leggings, right sides facing in.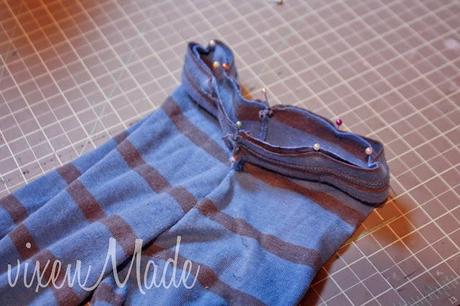 Sew along the existing hem or just below.  Then you can serge or zigzag stitch the edges.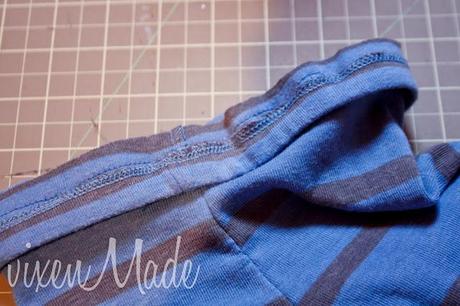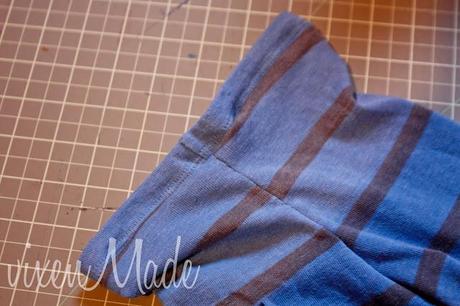 And that's it!  SO simple!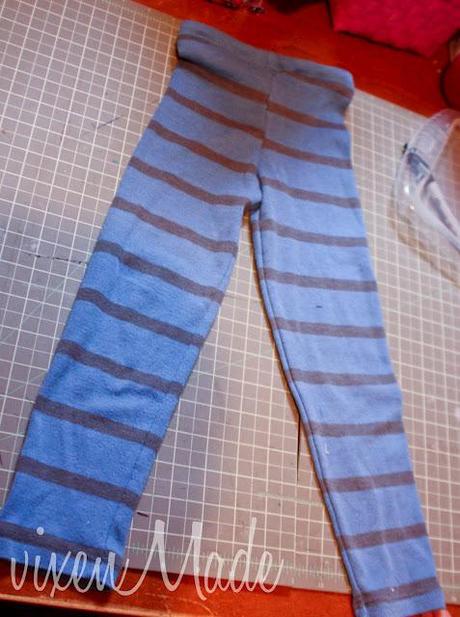 Try them on and enjoy!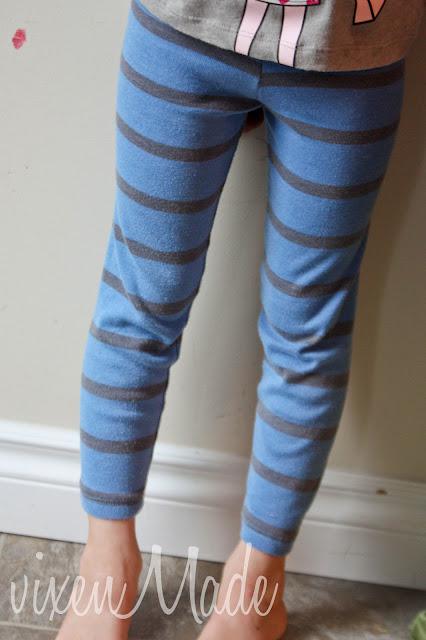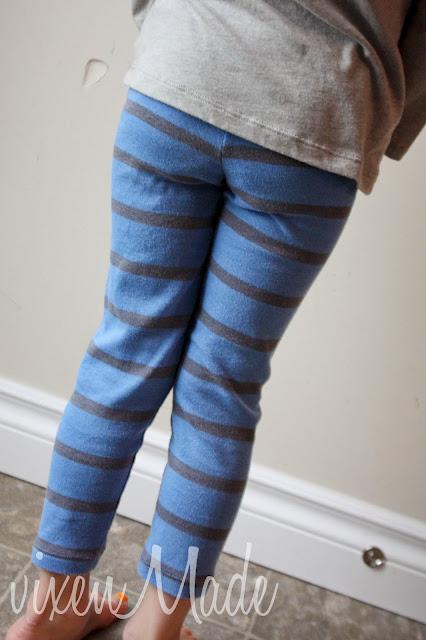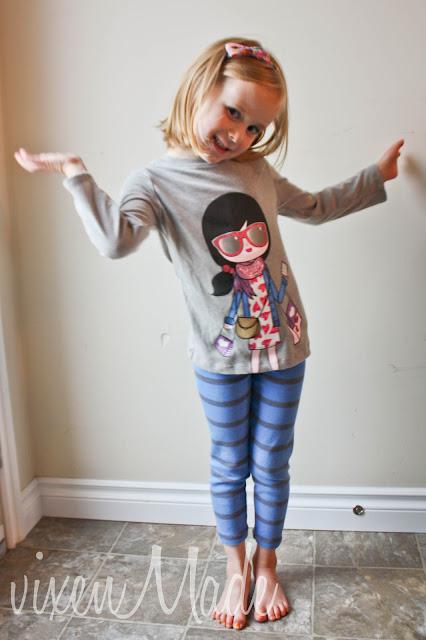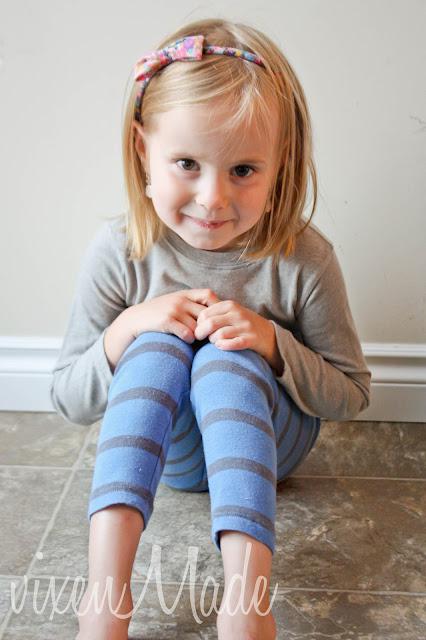 Thanks for stopping by!

I link up here!