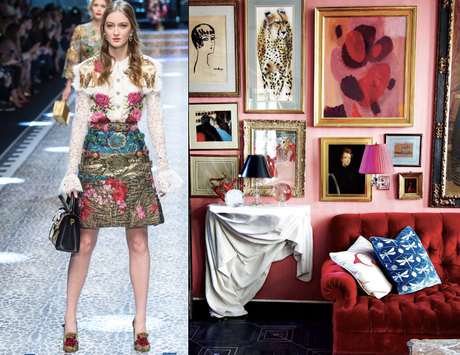 Dolce and Gabbana/Miles Redd
I never met a rhinestone, paillette, sequin or light catching accoutrement I didn't like.  Shiny object syndrome is defined as "the attraction to objects that exhibit a glassy, polished, gleaming or otherwise shiny appearance."  Gleaming is as gleaming does, captures my attention, excites me and casts a dramatic "glow" on everything around it!  Glitter, metals, mirror, pearls, chains, appliqués ~ nothing is off the table in fashion and home decor in this moment.
I thought this would be a fun runway to room post as there is so much eye candy everywhere you look!  Fashion's more is more aesthetic always makes my heart beat a little faster.  As the arc of a trend always shows us, more is more leads to less is more soon after.   So, while embellishments are having their moment and fashion is in full out glamour mode ~ Get your glitter on!
Balmain is doing it. ~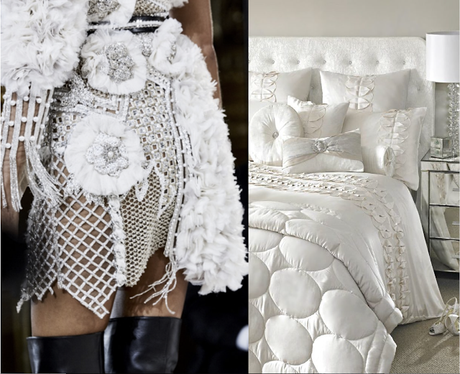 Dior is doing it. ~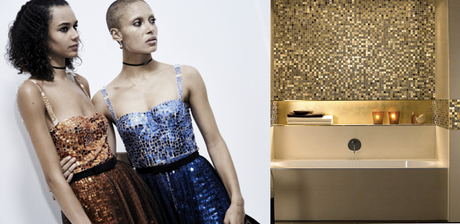 Chanel is doing it  ~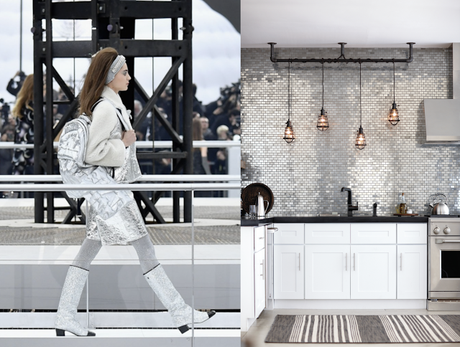 Gucci is doing it. ~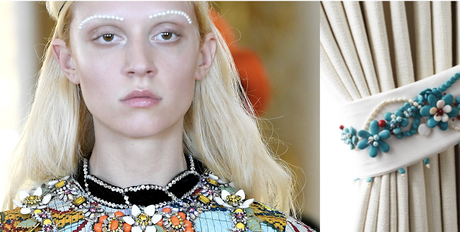 Gucci/Marks and Travano
Saint Laurent is doing it  ~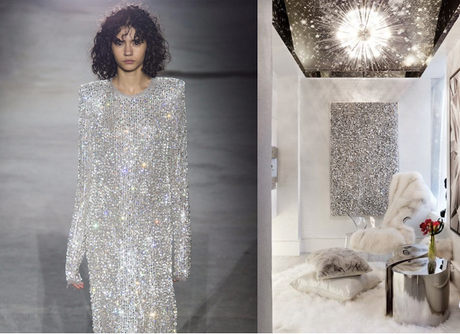 You can do it too!
The same result can be had using any light reflecting material.  Several that I mentioned above metallic, mirror, metal, as well as foil and fabrics like lurex, brocades and panne velvet shouldn't be ruled out.  The luminosity of fabrics and materials like high gloss paint and lacquers that radiate color or shine captivate us.  Iridescence has a modernity.  Shine on you crazy diamond!  Show the world what you're all about!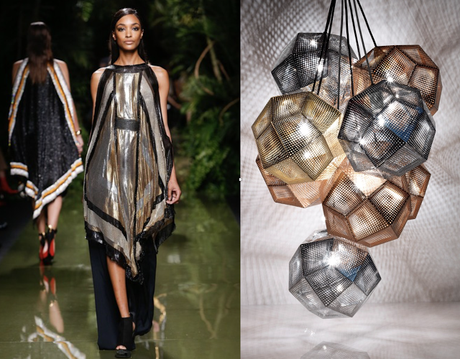 Lanvin/Tom Dixon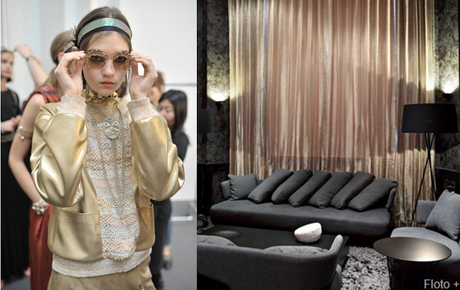 Chanel/Floto + Warner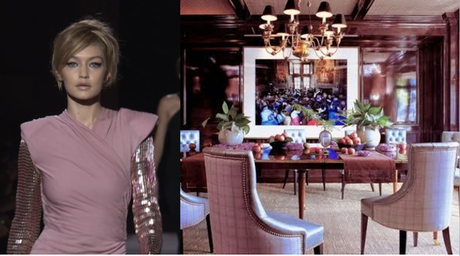 Tom Ford/via House Beautiful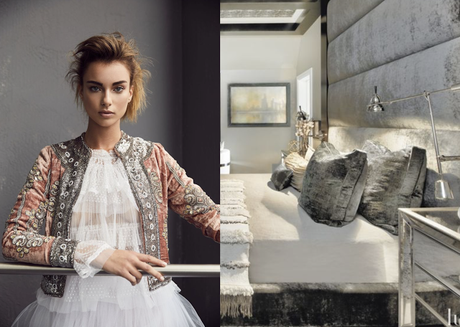 Seta Apparel/via Luxe magazine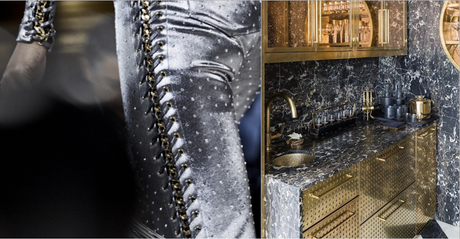 Balmain/Kelly Wearstler
Get your glitter on, because it won't be too long before all we clamor for simplicity and quiet elegance.
Save
Save