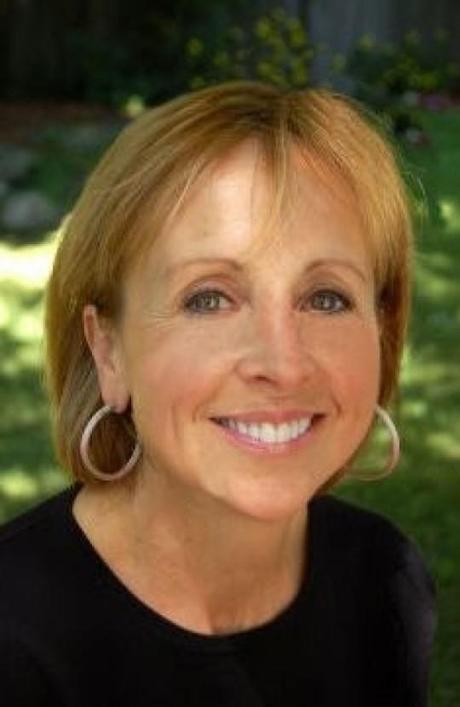 Wisconsin is in the process of convening a recall election, which is when citizens sign a petition to remove an elected official. This particular recall election was called to unseat state senators who supported the Wisconsin Budget Repair Bill. This law was extremely unpopular with voters, inciting mass protests. Of the nine state senators who are at risk of losing their position, six are running against women. Only one of those women is Jewish: Sandy Pasch.
Sandy Pasch is from Milwaukee (like Golda Meir!). She greatly benefitted from Second Wave Feminism's work towards equality in academics, since she received a BS in nursing in 1976 and an MS in psychiatric nursing in 1981. Pasch has worked as a nurse as well teaching nursing as an assistant professor. She is an active advocate for the mentally ill, serving as the president of the National Alliance on Mental Illness (NAMI) of Greater Milwaukee for four terms. She also coordinated the Crisis Intervention Team and created the Crisis Intervention Partner program as part of NAMI.
In 2008, Pasch was elected to the Wisconsin State Assembly's 22nd District, and was reelected in 2010. As an assemblyperson, she has served on the Committee on Health and Committee on Public Health and Public Safety, making use of her medical background. She is also a member of the Joint Legislative Council, whose purpose is to make citizen committees to research issues important to the state government.
Pasch has advocated for several important health-related issues during her tenure. She proclaimed the first week in May 2011 Children's Mental Health Week, and May 2011 as Mental Health Awareness Month. She also co-introduced a resolution urging US Congress to pass the Oil Industry Tax Break Repeal Act, a bill introduced in 2009 which would end incentives for gas companies. She is very concerned about making sure everyone has quality healthcare, and champions SeniorCare, a Wisconsin program that helps seniors pay for their medication.
Pasch is certainly a feminist. NARAL Pro-Choice America lists Pasch as pro-choice, and endorsed her 2010 Assembly bid. Planned Parenthood Advocates of Wisconsin endorses Pasch in the current recall election, as well as EMILY's List. Pasch vehemently supports domestic violence victims: she supported bills forbidding someone arrested for domestic violence from going to the home of the victim, and prohibiting discrimination in housing because of domestic abuse victim status.
Pasch is also involved in the Jewish community. On her Facebook page, she lists "Jewish" as her religious view. She spoke at the Legislative Breakfast at the Jewish Community Relations Council of the Milwaukee Jewish Federation, which was sponsored by the JCRC, JHCC, and the Milwaukee Jewish Federation's Women's Division. She also met with students from Milwaukee Jewish Day School at the Capitol building.
She is running against incumbent Alberta Darling. She has been a leader in passing bills protecting children against sex offenders, among many other noble causes. However, NARAL calls her "mixed choice." She voted against women's health, as she wanted to cut funding from Planned Parenthood and a family planning program for men (both of which offer cancer and STD screenings), and she opposed the Healthy Youth Act (which gives Wisconsin students comprehensive, age-appropriate sex education) and Expedited Partner Therapy (which gives a second dose of medication to the partner of someone with an STD). She voted against the Pay Equity Act, which allows employees who faced discrimination sue for damages, as well as many other bills that empowered women.
The election is tomorrow. I look forward to see the results!