N.O.A.H. is a fresh, three-piece Irish indie rock band, who's new single Shine caught my ear.
Lifelong friends since school, the trio attended Dublin's BIMM Institute, Europe's leading & largest music education provider.
They've been writing music together since January of 2020 coming from a slightly different iteration of the lineup. Since the Pandemic lockdowns started, the band have been locked away writing, rehearsing and recording new music. Appropriately, under the circumstances, the band's most recent songs are heavily influenced by the ongoing pandemic. Some of the themes include isolation, escapism, and togetherness.
Released in September as the lead, Shine feels haunting but hopeful. We could all use a touch of hope. The chorus bumps up and delivers a little more intensity. The music is telling a story, right along with the lyrics. There's a real driving beat, happy sounding guitar, and I find myself listening to hear what's in the background. What's delivering the richness, the extra depth. It's beautiful, and I had to share it with you.
N.O.A.H. - Debut Single, 'Shine'
The band name comes from the biblical story of 'Noah and the Ark', and that ideal is centralised around the theme of new beginnings. This idea is fundamental to the band's vision and core values. New beginnings are everything.
N.O.A.H. stands for Not Only A Hero, which I think is genuinely bold. The band is Ryan Hill on Lead Vocalists and guitar, Adam Rooney on Bass, and Ronan Hynes on the drumkit
" Shine ". This song tells the tale of a journey, one which we must all have to make at one point or another in our lifetime. This essential travel is by no means easy and is hard-fought. Sometimes we do not know where we are going, but ultimately, deep down, we know something greater and more powerful is guiding our way. In a similar vein, the band are prepared to go the distance and fulfil their hopes and dreams.

N.O.A.H. will be what they intend to be." - N.0.A.H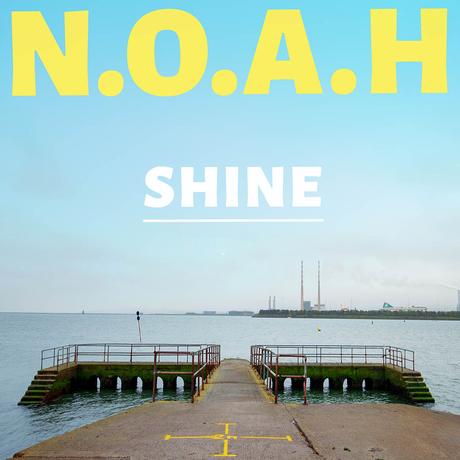 I, for one, hope to hear lots more from this band. I think they're original and on a great track. Have you hit play? What are you waiting for? Hop on board.

N.O.A.H.'s Links
Web / Facebook / Instagram / Twitter / Click here - Distrokid has all the listening links.
Looking for more Irish bands, check out Four Irish Bands You Should Be Listening To.