Hellooo shimmers,
Welcome to my first Shimmer News . I have done catch up blog posts before but I decided I needed a name for them! And so "Shimmer News" was born.
I don't know how frequently I will have shimmer news it just depends when I have news to share!
My summer holiday is booked! Because I am hoping to go to university I'm not going on a sixth year holiday with girls, none of us are. Instead I am going with mum, dad and brother. We are going to the Costa Del Sol in Spain and staying in a villa. I'm really looking forward to some warm weather and gorgeous beaches :)
Ohh I don't think I've told you but I am going to see One Direction on the 12th April and I am mega excited! I love One Direction there's no point denying it, but I'm sure I'm not the only one...
My Saturday job is going well, it's in a bakers and I am a sales assistant. I'm saving the money for Uni and so far have £300 so I'm well pleased :)
I think I should be able to save £1000 by August if I don't go on any major spending sprees which I can't really promise!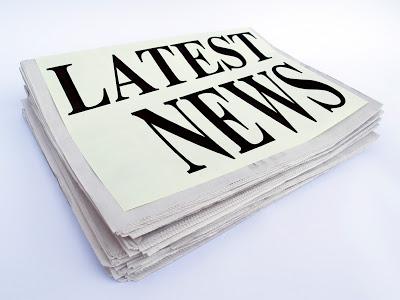 I have had a few suggestions for posts this week, I've never really had people ask for a post before so I was really glad that you guys want to be part of my blog so if you have a request please feel free to comment below.
I really want to hold a blog giveaway. I thought I could do it if I get to 200 GFC followers. So I hope I get there soon so I have an excuse to spend some money on you lovely shimmers. If it gets to summer and I don't I might hold one anyway! :)
This week I did an interior post, do you like that sort of thing? It's not been hugely popular but I will post part two soon and then Decide if I will do anymore.
I think that is all the news I have... Until next time...
Laura x