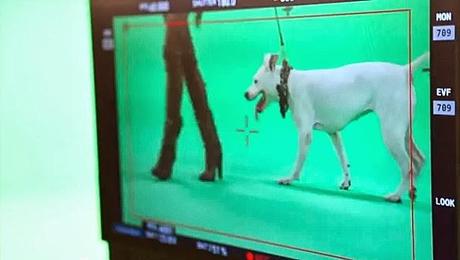 An ASPCA rescue dog on the set of a high-fashion tv ad | Ralph Lauren via YouTube

The world of high-fashion is about to meet the Pet World in one of the most glamorous ads featuring a cast of shelter dogs from the ASPCA
. Shot entirely against a green screen, this amazing ad is one of the most beautifully choreographed video you will ever see!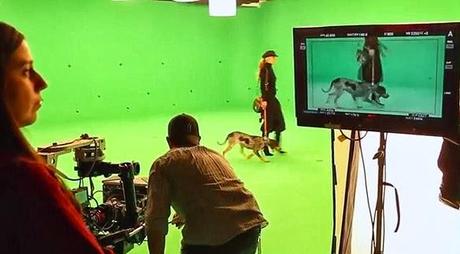 Behind the scenes of Dog Walk | Ralph Lauren via YouTube

THE FILM
Titled "The Dog Walk," fashion icon Ralph Lauren collaborates with the ASPCA
 to feature shelter dogs in a stunning new video that presents Ralph Lauren's first ever dog accessory show.
The 2 1/2 minute film features a virtual film set that takes place in a pristine upscale, urban street in black and white background.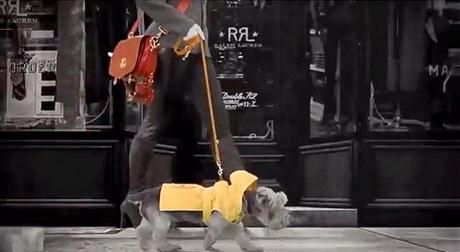 ASPCA dog stars in Dog Walk | Ralph Lauren via YouTube

In the ad we see dogs being carried in colored handbags or walked on leashes by women who carry the Ralph Lauren accessories and fashion with them.
With just the right amount of color, we are brought into this computer-generated world with music you would hear if you were at a fashion show.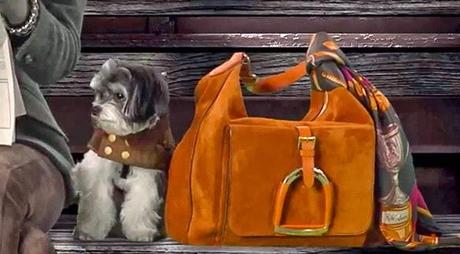 This adorable pup enjoys the limelight in Dog Walk
| Ralph Lauren via YouTube

THE COLLABORATION
David Lauren, son of the Ralph Lauren fashion empire said that the video "celebrates dogs and fashion and puts them together in a unique world using the coolest modern-day technology."
"For more than 10 years, the ASPCA has used the month of October to bring special attention to adoptable dogs looking for homes. The partnership with Ralph Lauren is so much fun for the dogs, they get to dress up for the day and get out of the shelter," says Lourdes Bravo, assistant director of the ASPCA adoption center.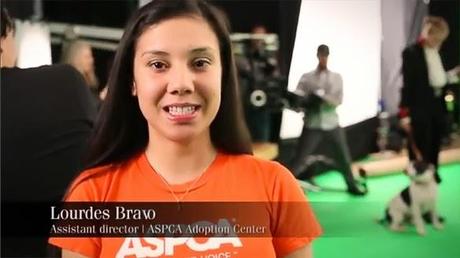 Lourdes Bravo of ASPCA | Ralph Lauren via YouTube
"The adoption of shelter dogs is wonderful for families and individuals in addition to the dogs that it benefits. You enrich your life when you save a life and that's what you're doing when you adopt a shelter animal,
" says Nancy Novograd of All-Tame Animals talent agency who was involved in the making of the film.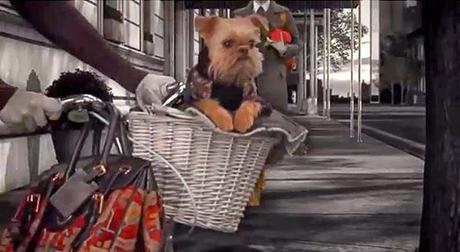 ASPCA shelter dogs get a day out in the video Dog Walk
| Ralph Lauren via YouTube

According to the Ralph Lauren website, 
from October 15 through November 15, 2013, 10 percent of the purchase price of select accessories and dog apparel featured in the film will be donated to the ASPCA, excluding fine jewelry and watches. (complete details at their site where you can also donate directly from their site.)

VIDEO: See the beautiful ad Dog Walk
VIDEO: The Making of Dog Walk
SOURCE: Ralph Lauren