From Daily Mail:
An animal shelter in Antigua has used Facebook to show the progress that their dogs have made since being found in various conditions of distress.
The remarkable before and after photos posted to their Facebook page show how much the tender loving care of PAAWS shelter staff and volunteers can do to help these desperate animals.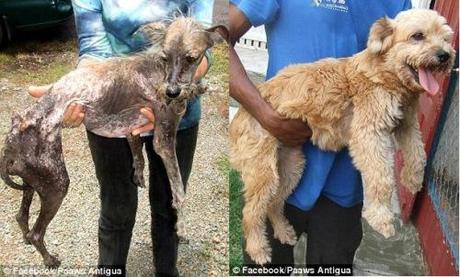 Cedar (l) was found near a golf course; Cedar (r) after being cared for by the PAAWS animal center.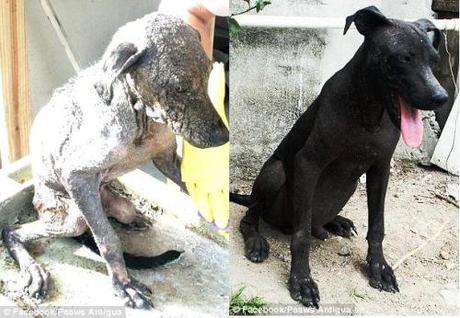 Coffee (l) when found by PAAWS Animal Shelter in Antigua; Coffee (r) after some care.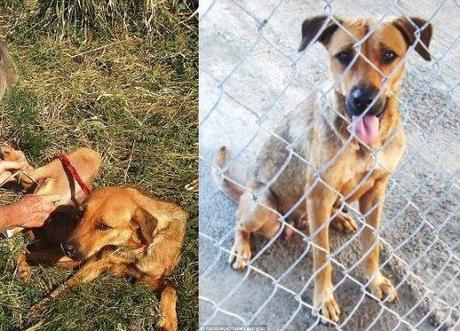 Shelley (l) was abandoned near an airport; Shelley (r) after being treated for ticks and fleas.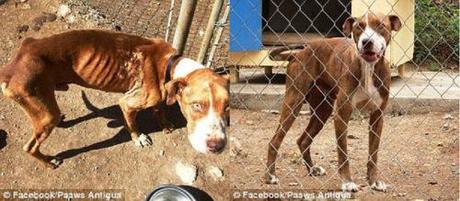 Skinny (l) was brought to the shelter in January; Skinny (r) just two months later.

Bird Dog (l) when it was dropped off at the shelter; Bird Dog (r) after some TLC.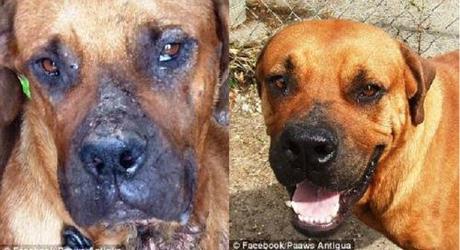 Sumo (l) was found tied up on a short chain when authorities were alerted; Sumo (r) after his wounds were treated.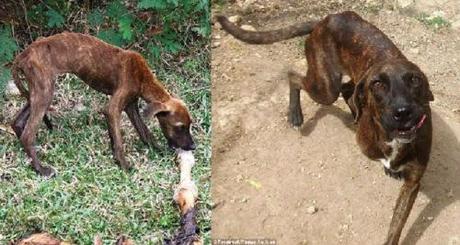 Isa (l) was found scavenging for food alongside a road in August; Issa (r) 5 months later at the shelter.
"Amen, I say to you, what you did not do for one of these least ones, you did not do for me."

-Matthew 25:45
~Eowyn