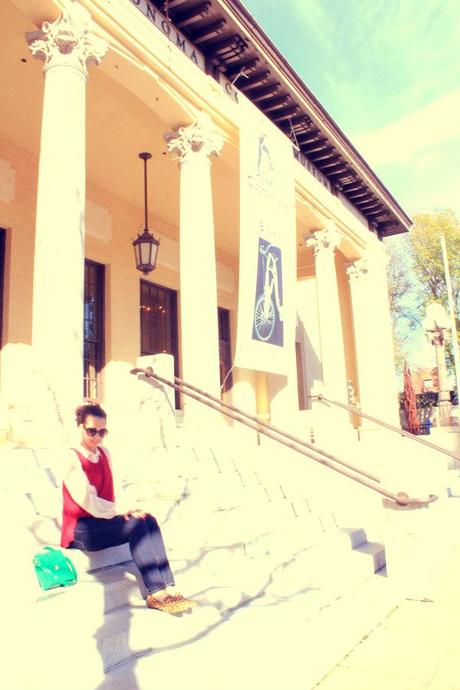 There is a certain joy in being able to reinvent. It happens all around us: sometimes the act is so common, so revolutionary that the act often goes unnoticed. An egg that develops into a bird, the caterpillar that turns into a butterfly, the post-modern humor of leopard printed calf hair. The tank top that has now become somewhat "winterized" (and by winter I mean mid-sixty degree weather).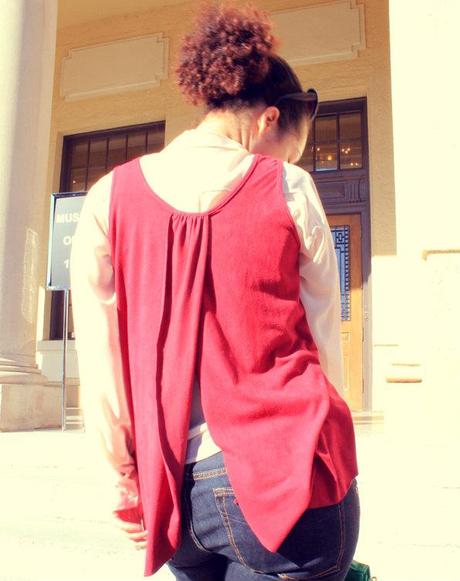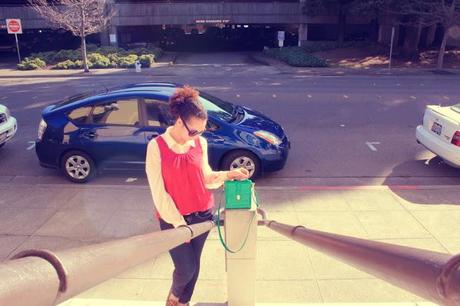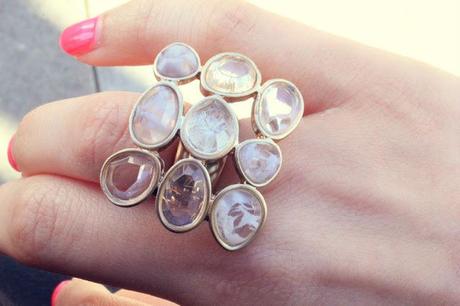 I had a bit of shoppers luck today: came across this stunning ring at Banana Republic. It was originally $36, and I got it on sale; it had been marked down 4 times! $10.  Don't you love it when that happens? I'm usually not a ring person, but this seemed like something I could pull off.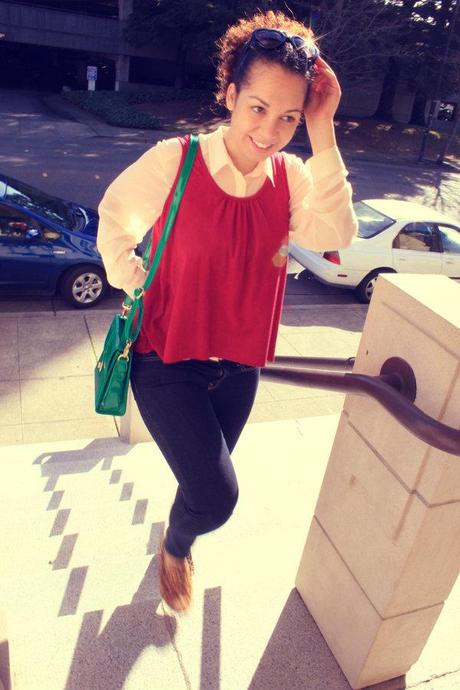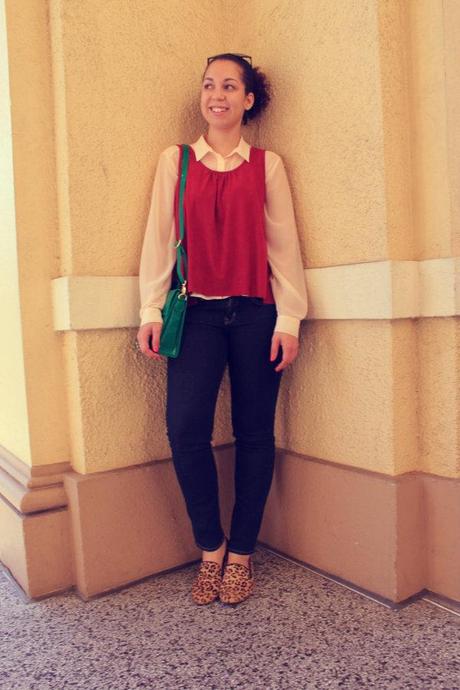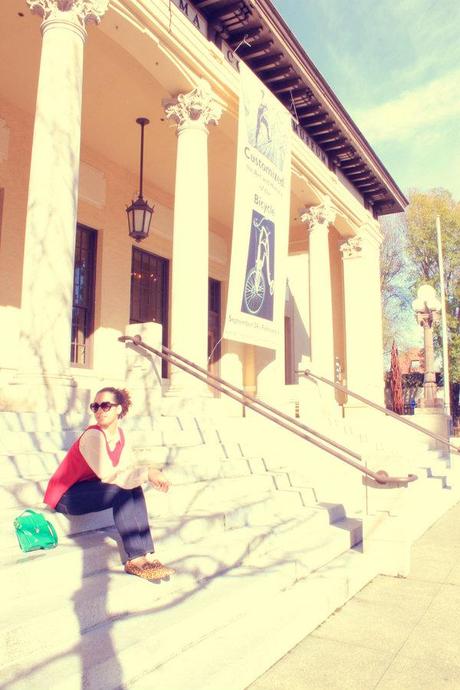 H&M sheer blouse // Final touch "suede" tank // Gap jeans // Steve Madden flats // Forever 21 bag // Banana Republic ring
Thank you for reading!