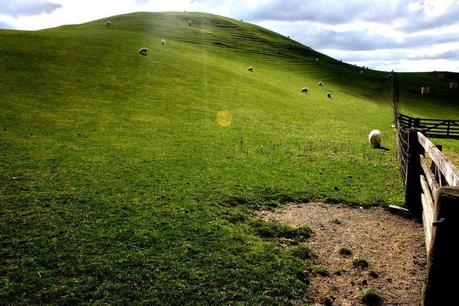 Today we went ultra-tourist.
We were driving through the farmlands of super horsey Matamata (aka Hobbiton) and decided we couldn't just pass on through without sampling a tiny bit of the Lord of the Rings hysteria.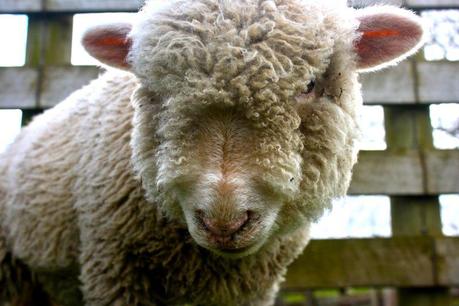 Unwilling to cough up $70/person for the full Hobbiton movie set and farm tour, we went light and opted for the completely ridiculous Sheep Farm Experience. I won't even say how much it cost us because the fact we actually paid money to watch a hunky farmer shear a sheep is beyond amusing, but being completely obsessed with all things wooly it seemed to make sense at the time. I did get to bottle feed a lamb for all of 20 seconds, so you know what, totally worth it.