I am sure the blogger buddies who had joined me soon after the inception of this blog remember about Shagun, the cute baby who lives next door. When I look at her I now realize that time indeed has wings. The baby who was just 7 months old filled my home with happiness and laughter, is now 3 years and 3 months old. Here are a few pictures of the little princess.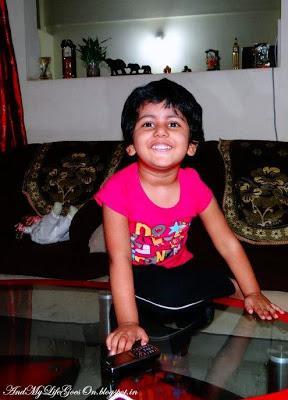 She joined playschool a few months back. She looks super-cute. Her wit and smartness is something that is very rare for a 3 year old. She knows alphabets and numbers. She can recite nursery rhymes along with gestures and expressions. And she talks smart in general.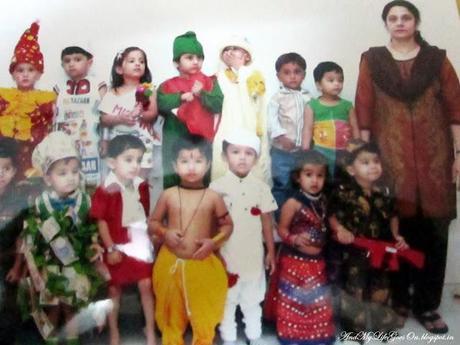 (Check out clothing for kids for special occasions)
Shagun (4th from left, top row)  in her green and red costume, during the fancy dress competition at her playschool . I guess she dressed like a tree.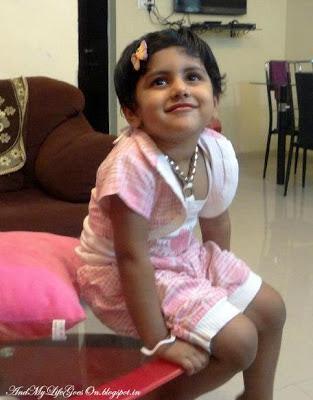 I am sure, one day the little girl will grow up to be a smart and confident woman! God bless dear Shaggy!  :)
P.S.- Checkout the best collection for baby clothes!

Baby girl clothing & Baby boy clothes