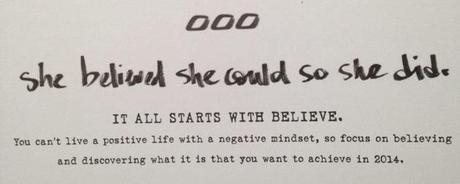 I did it! Yesterday I managed to run for 20 minutes without stopping. I'm still in a state of shock and disbelief. Well perhaps not disbelief, somewhere deep down I knew I could do it, I was just extremely nervous of giving up too soon. But, I'm not one of those who gives up to easily! I really wanted to finish that run and I did.
The entire run/walk (still unsure what to call these C25K sessions) was rather smooth, despite of it being a rather warm day. Here's a short run-down of how it went:
5 min warm-up – How refreshing to get out today after a long day at work. Pleasantly warm and sunny! Feel light as a feather.
2 min into the run - Still a bit stiff in my legs, but I'm sure I'll manage.
3 min - This stiffness isn't going away and my stomach is starting to ache…great.
4 min - If it's going to continue like this I might not even be able to run for 10 minutes. How frustrating!
4½ min –  The very least I could do was to focus on my breathing and drink some water. After all it was a rather warm day.
5 min – My stiffness was starting to lift! Thank goodness!
6-10 min - Well this isn't too bad!
10-15 min - Starting to get a bit tired, time to put in the heavy artillery and listen to Muse (Survival/Madness) and 30 Seconds to Mars(This is War). Badass mode is on!
15-20 min - Phew! Almost there, but it's getting incredibly tough to run in the sun so I'm trying my best to find high hedges or trees that cast some shadow over me. I have absolutely no idea what was going through my head at this point…it was blank! I do actually remember I had some weird idea on what it would be like to run next to horse (Scissor Sisters' "Only The Horses" was playing at that moment). Went back to reality after hearing that I had only 1 minute left! OMG I could run a marathon (who was I kidding?). A smile started to spread across my face. "Begin your cool-down". WHAT?! That's it? I'm done? Ladies and gentlemen, I can officially say that I've run for 20 minutes without stopping! I was ecstatic and so proud of myself for not giving up.
At this point my face was scarlet red and flushed from the heat (I'll spare you from a photo), but I didn't care…I had completed the most feared day of all the weeks. 5K seems not too far away from now. I'm feeling more motivated than ever. I can't wait for my next run. Did I just say that? Times are changing…
P.S. It might still require some work, but I've just updated the "about me" page section at the very top.