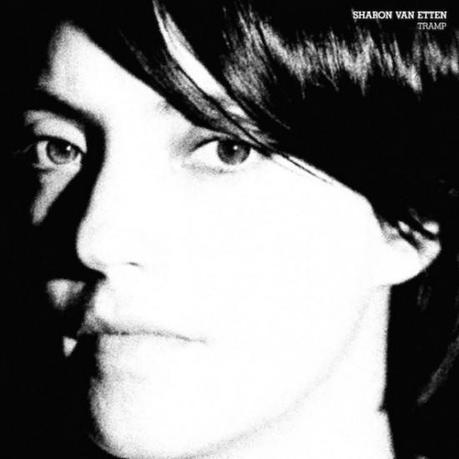 Serpents – Sharon Van Etten // Buy
Sharon Van Etten understands heartache. While this may be one of the most common themes in songwriting, she manages to give love's complex emotions and heartbreaking situations a new depth with her poignant lyrics. Taken as a whole, or even within each song, the album lays bare these  sometimes completely difficult and contradictory feelings.
Van Etten worked with numerous collaborators on this new record: Beirut's Zach Condon, Wye Oak's Jenn Wasner and Julianna Barwick all contributed, and The National's Aaron Dessner helped with production. That being said, this album is still completely Van Etten's — these collaborations simply melt into the ether, adding more texture to her ethereal songs (except for Condon, who has his own verse on "We Are Fine"). Dessner's touch can be felt in some of the arrangements (some of the guitar tones and drum sounds are reminiscent of The National), but he keeps her voice front and center, allowing his production to serve the songs instead of overpower them. This record doesn't sound like Sharon Van Etten and Friends or Sharon Van Etten featuring The National. Many of the songs remain completely unadorned.
One of these simply arranged songs is album highlight "Give Out", which is filled with lyrics almost completely built on beautifully dichotomous statements. For example: "You're the reason why I move to the city or the reason I have to leave." The chorus changes throughout, but is always built off a series of "It's not because I always…It might be I always…" statements that Van Etten uses as examples of how she has lived. The most important of these is "It's not because I always hold on, it might be I always hold out." This simple line is immediately identifiable to anyone who is continuously searching, sometimes unnecessarily, for something better. Van Etten finally ends with the lyrics that the song takes its title from "It's not because I always give up, it might be I always give out."
"Serpents", on the other hand, is much more produced in sound. It's an almost garage rock number, which perfectly fits the lyric's themes. The song is much more angry and shows the rage that can go hand in hand or lurk under the surface of heartbreak. Lyrics like "Serpents in my mind, looking for your crimes, everything changes…" and "You enjoy sucking on dreams, so I will fall asleep with someone other than you" solidify this incredible, harsher tone.
There are also some deeply romantic lines on this album as well. Van Etten describes numbness ("Leonard"), anxiety ("We Are Fine") and healing ("All I Can"), showcasing her confessional theme and laying out a tapestry of emotions. In particular, Van Etten is adept at a very specific type of song that slowly builds in sound and voice, repeating certain lyrics like a mantra as they become increasingly rousing. "Ask" continues this trend exquisitely.  She begins chanting "It hurts too much to laugh about it, it hurts too much to laugh about it, it hurts too much to laugh about it…" at the song's end, creating a state of complete thematic empathy within the listener.
"Joke or a Lie" simply sounds like the last song on an album — the softness of the instrumentation and wispy ethereal nature of the track is a perfect bow to put on top of the release. After everything the record has put the listener through, the single acoustic guitar strum that begins the track pulls all the threads together in a lovely and soothing way. By making the instrumentation of the song so lilting and keeping the direct lyrical honesty, Sharon Van Etten is able to give the listener hope but not betray the rawness of her previous songs. This was truly an incredible way to end an incredible album.