Sooooo, first off, I have to declare that I am not a collector.  Except for fabric and crafty stuff...of course : )
But then we stumbled upon these stupidly adorable little Care Bears... For the girls initially as rewards for filling their pompom behavior jars... and then they just sat around blinking, winking and waving at me in their adorable cuteness...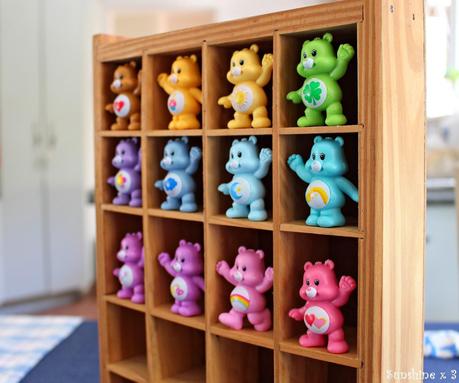 So a wee sale, alot of fiddling with blind bags, and 12 days later...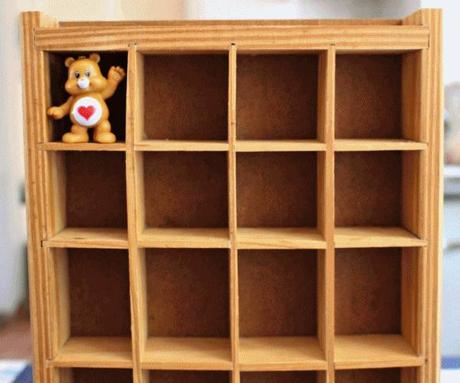 I found and cleaned an old trinket display box that my grandfather made me when I was about 8 and now, well now those little tummies give me a wee smile everyday.  My very own little complete collection.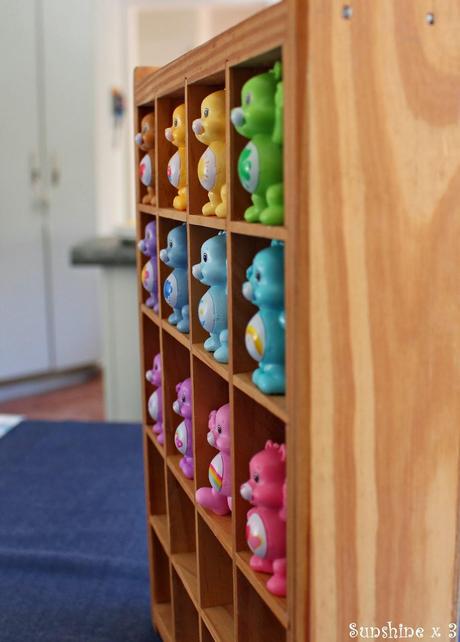 Tell me they're not cute?  Tell me you don't feel them sucking you in and making you smile?
A friend tells me it's cause I was deprived in my childhood... hahaha... I think I'll roll with that!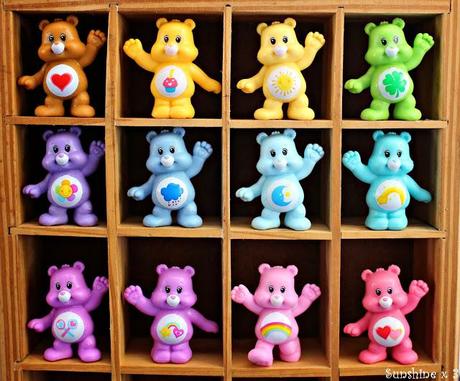 What silly little things do you collect?  Please tell me I'm not alone!
L xx