Hellooo shimmers,
This months "share the love" post comes from Roisin.
-------------------------------------
1.What is the title of your blog and its link? The Fashionista Observer at http://thefashionistaobserver.blogspot.ie/
2. What is your blog about? Its a fashion and lifestyle blog about everything I like to do in my day to day life and what i like to wear as well. I also like to put a few cooking blog posts up as well.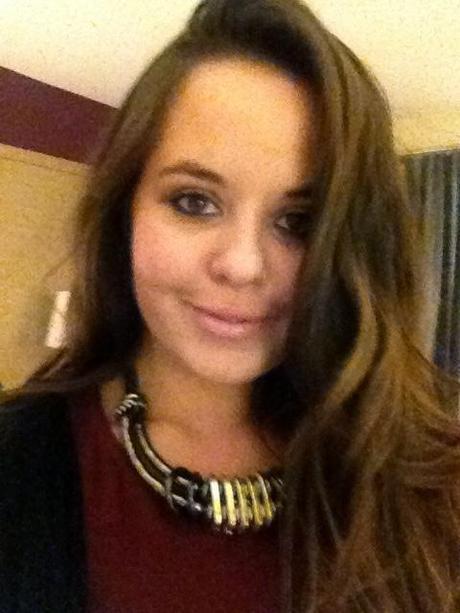 3. Why and when did you start blogging? I started blogging back in 2010 purely out of boredom, I originally marketed it as a fashion show review blog but got very bored very quickly and now its something completely new. I absolutely love what it is now. I decided to change it in March of last year and I absolutely love what its become.
4. Tell us a bit about yourself; My name is Roisin, and I live in Dublin, Ireland. Im currently finishing my final year of a degree in Marketing and Events. I honestly cant wait to just start working and seeing where it takes me. Hopefully I will get to travel around the world in the future.
5. What is your fashion style?My style changes all the time. At the moment Im loving blacks, Whites and Greys, but when it becomes more warmer I'll definitely transition into a lot more brights and pinks. Nothing ever beats a good pair of black skinny jeans, a blazer and a pair of heels.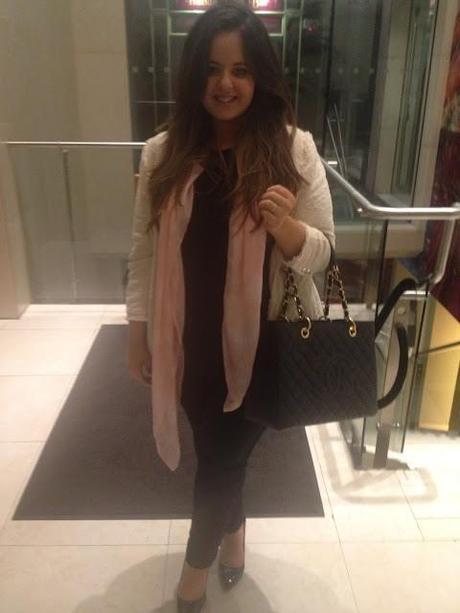 6. Who is your favorite fashion designer? I have so many favorite designers but at the moment I'd have to say its a toss up of either Diane Von Fursternberg, Zac Posen or Michael Kors. I love how they make a woman' s body look. Also all of their pieces are timeless.
7. Are you a full time blogger, if not what else do you do? No unfortunately not, I'd love to be able to make my blog into a career but sadly I'm still having to work to fun my blogging lifestyle. Hopefully one day it can become something I can make a career out of.
8. Which bloggers do you look up to? I absolutely love Laura from www.BuyNowBlogLater.com and Rosie from www.thelondoner.me both have been huge inspirations to me for ages.
9. Who are your favorite bloggers? I'd have to say its the same answer as before. They are definitely the two I flick onto every night.
10. What do you like most about blogging? I love everything about blogging but I'd say the thing I love the most is definitely being able to meet so many amazing bloggers from all over the world I wouldn't have been able to meet before. I've definitely made some friends from the blogging world.



11. What do you like the least about blogging? I wouldn't say I dont like anything about blogging in particular but I hate when I'm so busy that I can't post for a few days at a time. I like to stay constant but somethings its just not possible when juggling college, work, relationships and blogging.
12. How do come up with ideas of posts to write? I'm always coming up with new ideas. Usually they will stem from what I'm doing any given day or if Im cooking new recipes. I love to blog about anything and everything I think someone will read.
13. What kind of posts do you post most frequently? I'd say it would have to be Outfit posts that are most frequently popping up on my blog. I find them so fun to film and I love getting ready knowing someone will be looking at my outfits. It makes it fun to do.
14.. What is your favorite post you have wrote? I'd say my favorite post has to be my recent 21st birthday post. Its so much fun to be able to read back over it and see all the lovely comments from my blog readers from all over the world. Its definitely my favorite so far.
15. Do you have any blogging tips? Be yourself and people will love you. Its so easy to see when someone has forced themselves to write a certian way. I always write my blog posts as if im talking to a friend beside me.
16. What do you hope to achieve this year? Hopefully this year I will graduate with the grades I want and start a job in PR. or else just travel. Either way my blog will be following me where I go.