Hellooo shimmers,
1.What is the title of your blog and its link?  SensibleStylista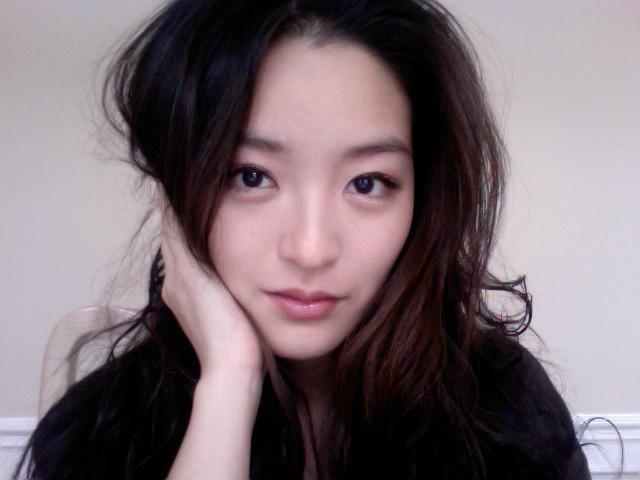 2. What is your blog about? My blog's all about mixing designer pieces with the more affordable options.   I pride myself on finding the best deals around!  I'm a self-proclaimed bargain-shopping extraordinaire! =P  I also blog about fitness and beauty!
3. Why and when did you start blogging? I started blogging in 2011.  I was living in NYC at the time, so I was constantly inspired by the amazing fashionistas around me.
4. Tell us a bit about yourself
I'm getting my doctorate in piano performance and musicology at the Peabody Conservatory of JHU.  I have a black belt in tae-kwon-do, and I'm a descendant of Confucius.  Crazy, right?
5. How would you describe your fashion style?  I'm an "everyday" girl, so I like to style outfits that I can wear to work and school.  Think playfully professional =P
6. Who are your favorite designers?  I love Rachel Zoe, Rebecca Minkoff, and Burberry.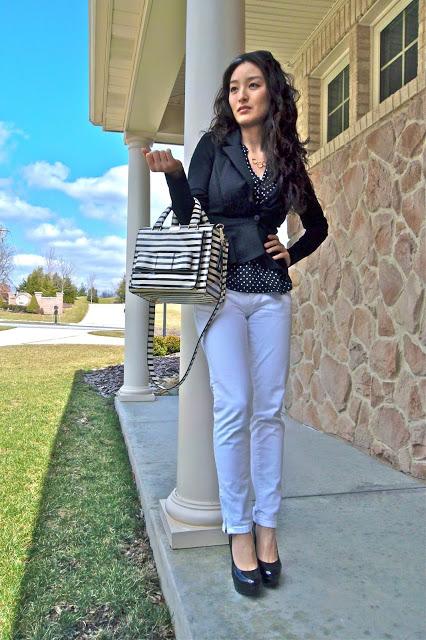 7.  Are you a full time blogger, if not what else do you do?  I'm a full-time student, but I teach and perform as well. 
8. What Beauty Products do you recommend?  Currently, I'm loving Lumene Vitamin-C Serum and Queen Helene's Mint Julep Masque. 
9.  Who are your favorite bloggers?  I love Pink Peonies, Song of Style, and Nany's Klozet.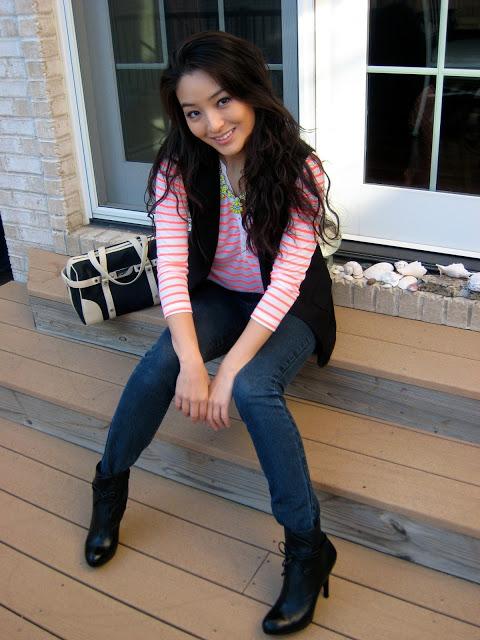 10. What do you like most about blogging?  I love interacting with all readers and fellow bloggers.  I've met so many incredible people and hope to meet many more!
11. What do you like the least about blogging? Personally, I haven't experienced any real cons, but it's hard to keep up with everything at times, while balancing all my activities.
12. How do come up with ideas of posts to write?  I mostly blog about my personal style, so it's not challenging to come up with posts!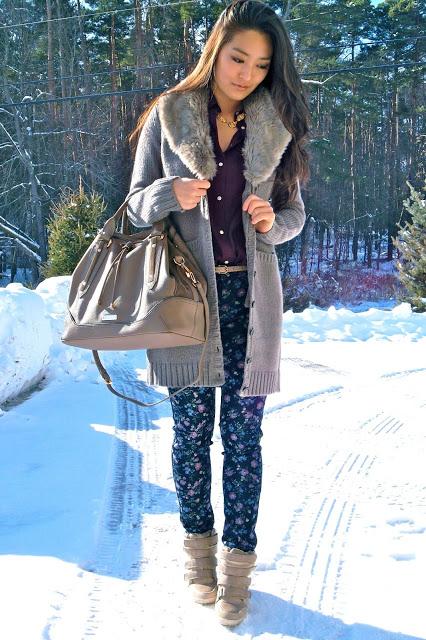 13. What country/city would you most like to visit?  I'd love to visit Hawaii or Hong Kong! 
14. What is your "can't live without" accessory?  Statement necklaces.  For sure!
15. Do you have any blogging tips? Always be courteous and respectful.  Take time to interact with your readers and fellow colleagues.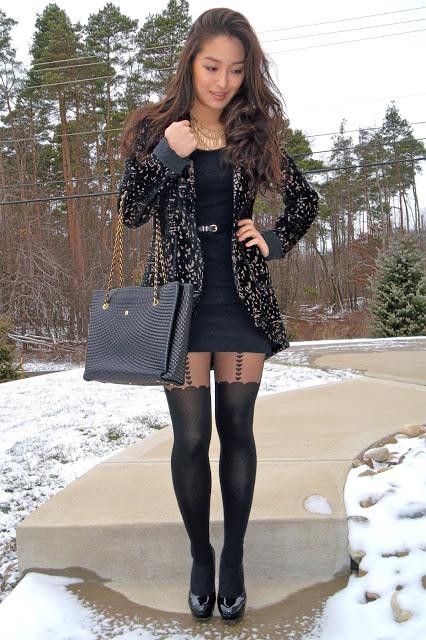 16. What do you hope to achieve this year?  I really want to improve the quality of my photos!  Perhaps I'll save enough money to invest in a DSLR! 
______________________________ 
Thank you for being involved.
Love is the best medicine.
Laura x