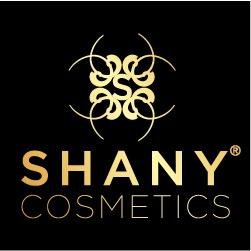 If most of you follow me on Instagram or Twitter, you know that on black Friday I picked up an awesome Makeup case from Shany Cosmetics.
This case normally runs about $78 and I got it for $30. I just couldn't pass up a deal like that. And the fact that it was pink made it even more awesome.
Upon opening the box, there was another box. They also threw in a 12 pack of colored liners and 2 lip gloss key chains in the shape of lips. I have one attached to my car keys.
The design on the case is like a quilted pattern made of aluminum. It's very sturdy with a handle and also came with a detachable nylon strap. I don't think I would ever use it, but it's nice to know that I have the option.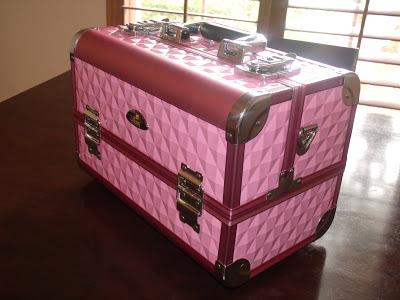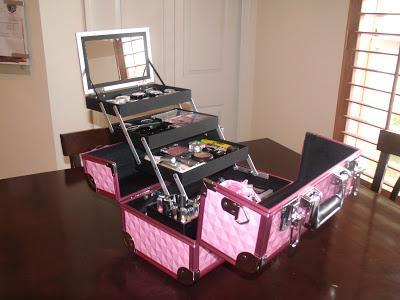 When you open the case it has a separate little cup holder. It has a 3 tier drawer that pulls out with the closing lid having a really nice mirror.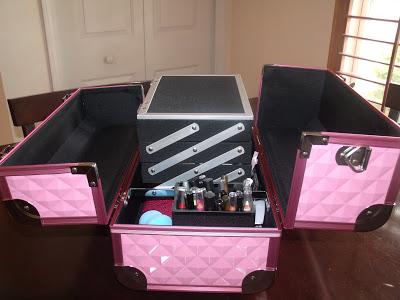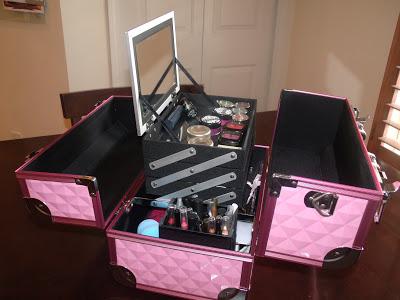 The lining of the whole inside of the case is like a felt material. The "drawers" have the same lining, but has a thick plastic that lays on top of each shelf. I like this detail because it makes for good clean up if one of your eye shadows or liquids break and spills. It's a very roomy case as well. I was able to fit the majority of all of my makeup. I don't have a lot of makeup, but I do have quite a few palettes, which unfortunately, I was not able to fit in this case. Hubby said Santa may get me another case so I can put just my palettes in and brush roll. So that all in all, I will have all of my makeup condensed into 2 large makeup cases.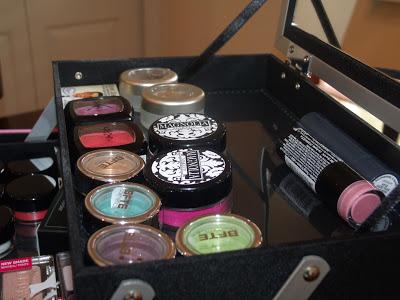 They do have a huge case that I am in love with. It has lights around it and has fold able legs so basically can be your vanity. Now that is one case I wouldn't mind Santa putting under my tree.
J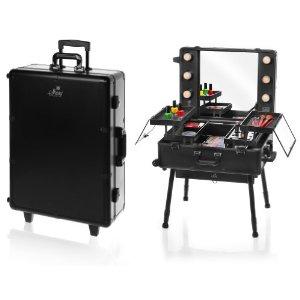 I've only had the case for about 2 weeks, so I can't really review the durability, but at first glance, it's a great buy in my opinion.
Right now they are having a site wide 20%-50% off for the holidays. They sell other items besides cases of course. They have makeup palettes, eyelashes, brushes, nail art supplies and more. I think my next purchase will be the Bold and Bright Collection Vivid Eyeshadow Palette so that I can review the pigmentation of the colors.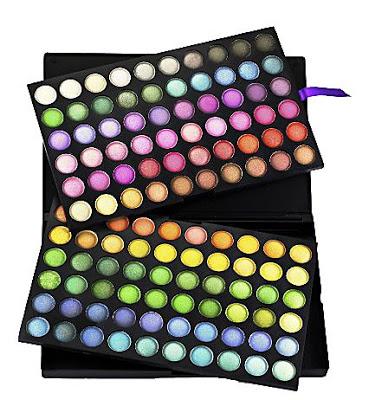 Do you own any Shany Cosmetics? How do you like their products?
You can follow Shany Cosmetics on Twitter and on Facebook. And of course on their website!
XOXO