TAKEAWAY: In 2011, we at Garcia Media participated in the creation of Shang, the Shangri La Hotels' first magazine.  A year later, it is good to see a copy as a guest in the Island Shangri La of Hong Kong: looking good.
Revisiting Shang Magazine at the Shangri La Hotel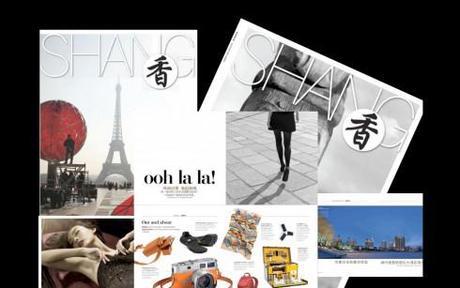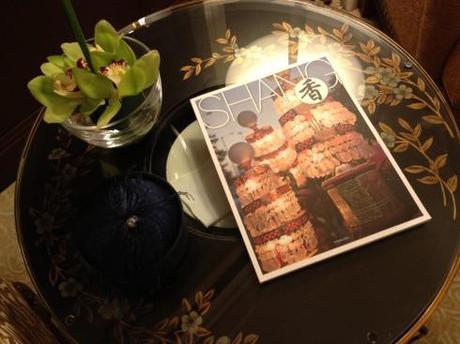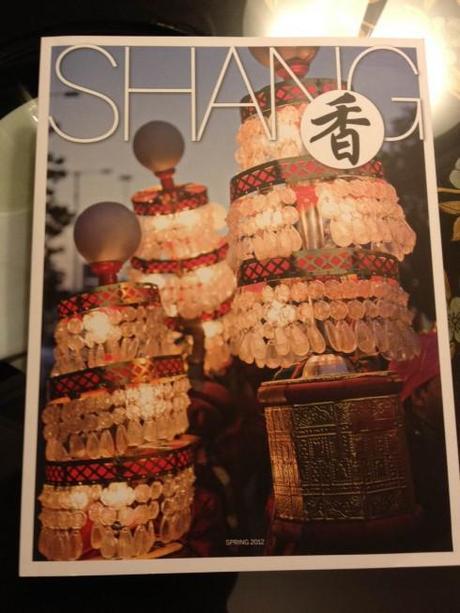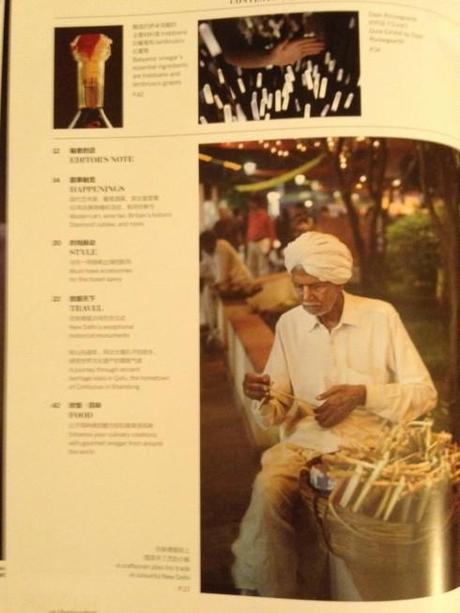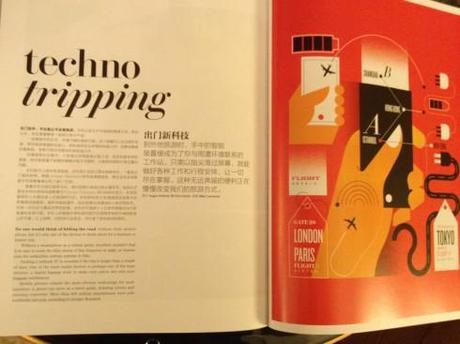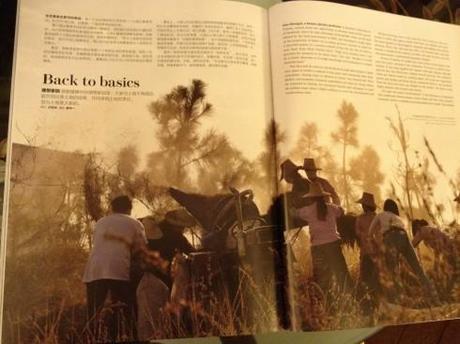 Indeed, as readers of the blog may remember, Shang is the hotel's first ever magazine, and we at Garcia Media had the pleasure of working with the team that created.  Our art director for this project, Nai Lee Lum, and I, spent time here in 2011 to create the concept, a bilingual magazine that would resonate with the Shangri La Hotel's clientele worldwide.
In the first few seconds after a guest gets his or her copy of Shang, relaxation sets in, elegance emerges from every page, and it is as if the magazine, through typography, use of white space, photography and illustrations, embraces the reader and invites him into a journey, not unlike those described so aptly in the 1933 novel,
%0A">
%0A">
%0A">
%0A">
%0A">
%0A" title="Lost Horizon">Lost Horizon, by the English writer James Hilton, where he introduces us to Shangri La, a fictional utopia high in the mountains of Tibet.
The novel is very much a part of the Shangri La Hotels. Each night, before going to sleep, part of the turn down service here is NOT a chocolate on your pillow but a book mark keepsake with a passage from Lost Horizon.  Tonight, on my pillow, it reads:
"But here, at Shangri La, all was in deep calm."

Calm is what Shang magazine attempts to do too. I am proud of the results.
In this issue, the content ranges from a journey through ancient heritage sites in Qofu, the hometown of Confucius to a food chronicle about gourmet vinegar to health (differences between India's and China's traditional healing practices).  In between, travelogues of Delhi, a vanilla farm, and tech gadgets for the savvy traveler.
Shang is priinted in rich stock paper, and the list of advertisers runs the full range of luxury brands from Boss and Chopard to Baccarat and Cerruti.
The team:
Shang's publisher is Winnie Chung, chief editor of Custom Publishing- a division of South China Morning Post Publishers Limited; editors are Vivian Mak and Liu Yu; art director is Stephane Delgado; designer is Karen Tse
Our previous blog posts about Shang Magazine:
http://garciamedia.com/blog/articles/introducing_shang—-the_new_shangri_la_hotels_magazine/

http://www.garciamedia.com/blog/articles/revisiting_shang_post_magazines/
Of special interest today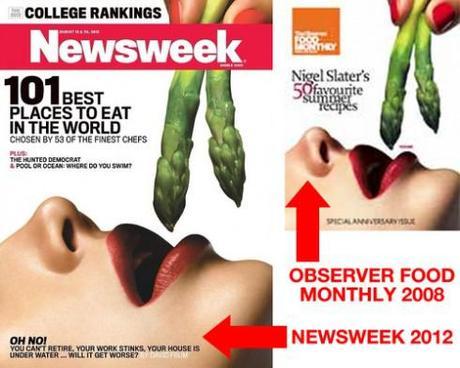 An oooooops moment……for Newsweek this week
The perils of using stock photos that are there for the world to buy. This is a high price to pay, I think
http://eater.com/archives/2012/08/07/newsweeks-gratuitous-food-porn-cover-looks-awfully-familiar.php

- Tablet users to websites: 'Don't keep me waiting more than a few seconds'
http://tabtimes.com/news/ittech-stats-research/2012/08/06/tablet-users-websites-don-t-keep-me-waiting-more-few-seconds
  
Highlight:
Five words sum up what a new survey says mobile users want from websites: "Give it to me faster."
The latest results from a survey of mobile users by Keynote Competitive Research shows 60% of tablet users expect to wait less than three seconds to get to a website.
- UK: London 2012 heroes give newspapers moment to shine
http://www.holdthefrontpage.co.uk/2012/news/olympic-heroes-give-newspapers-moment-to-shine/

- Facebook looks to mobile app ads to spur revenue
http://gigaom.com/2012/08/07/facebook-looks-to-mobile-app-ads-to-spur-revenue/

 
- Wall Street Journal Blog Features Video Clips from Paper's Journalists
http://jimromenesko.com/2012/08/06/wall-street-journal-blog-features-video-clips-from-papers-journalists/
  

- Australia: "Point and pay" smartphone model for The West Australian
http://panpa.org.au/2012/08/08/point-and-pay-smartphone-model-for-the-west-australian/
  
The iPad Design Lab: Storytelling in the Age of the Tablet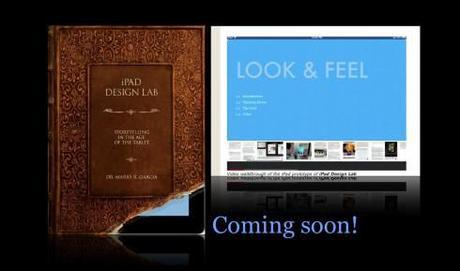 Video walkthrough of the iPad prototype of iPad Design Lab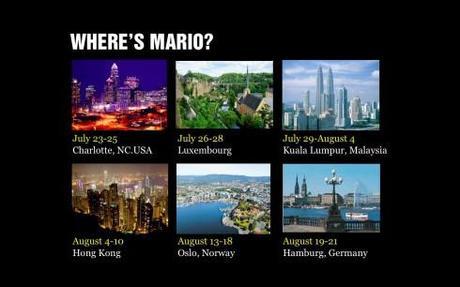 Mario Garcia's upcoming speaking engagements: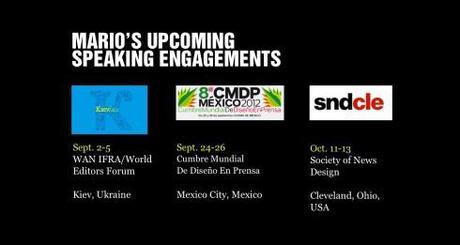 WAN-IFRA World Editors Forum, Kiev, Ukraine, Sept. 2-5
http://www.wan-ifra.org/events/64th-world-newspaper-congress-19th-world-editors-forum
Cumbre Mundial de Diseño en Prensa 2012: Mexico City; September 24-26
http://www.cmdprensa.com/mx2012/
SND (Society of News Design) Cleveland; Oct. 11-13
TheMarioBlog post #1072