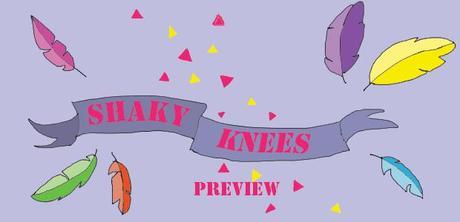 Graphics by Olivia Angst
Shaky Knees, Atlanta's own folk rock music festival, saw its start last year when it offered two day tickets and brought together over 15,000 live music fans. It was held just east of downtown at a brand new park called Old Fourth Ward, where it rained buckets for about 99% of the two days. For the most part, though, everyone stuck it out and feedback was positive. This year's Shaky Knees will bring some big changes with an additional day, a new location and a bolstered lineup.
This year, the festival will be held at Atlantic Station — a sprawling, modernized neighborhood in Midtown Atlanta. In terms of vibe, it's basically the exact opposite of last year's location. Fans of last year's setup expressed a fair share of disappointment over the move, but the new location provides easy access to public transportation as well as plenty of concrete, meaning no mud. It should be interesting. Although I've seen a fair share of complaints regarding location, I've seen far fewer in the lineup department. This year's lineup is smart, surprising and just varied enough to satisfy fans from all edges of the indie folk rock spectrum. I choose to remain optimistic about Shaky Knees 2014. I mean, it can't possibly rain two years in a row — can it?

The two headliners initially announced for this year were The National and Modest Mouse, with the third, Alabama Shakes, announced a few weeks later. Last year, Shaky Knees booked a current hotlist band (The Lumineers), a slightly outdated yet rabid fanbase favorite (Band of Horses) and a new Southern rock staple (Drive-By Truckers) to headline. This year follows pretty much the same formula and no one is complaining. Personally, I'm ecstatic to hear Modest Mouse play their classics along with new material from their upcoming album.

The overall lineup has just enough variance to please indie-rock lovers of all sorts, ranging from traditional to progressive while still catering to the festival's southern heritage. (A)

Spoon
These indie rock icons are rumored to be releasing their eighth full-length this year. Seeing them live is an honor, but to hear new Spoon firsthand before it's been released is beyond incredible. You shouldn't miss this set.
Violent Femmes
No commentary needed. Brilliant addition.
Portugal. The Man
These guys have been at it for about ten years now and have really hit their stride. With an amazing new record (Evil Friends) to play and a psychedelic, scintillating live set, this is show that will definitely be talked about. Prepare to be overwhelmed in the best way possible.
Jenny Lewis
The former frontwoman of Rilo Kiley gone solo, her career precedes her as a highly respected, influential musician and as thus, a must-see act.
Conor Oberst
The indie rock Christ-child is back in the studio working on a new solo record. Our ears are starving for both old and new material from a forever favorite.

San Fermin
Their deliciously baroque debut album dropped last fall, but they've had us swooning since they first graced our ears early last year. San Fermin are as up-and-coming as bands get, slowly but surely gaining the loyalty of everyone who hears them. Come out and fall in love.
Mutual Benefit
Jordan Lee has been a part of various musical projects throughout the years, but his debut solo album Mutual Benefit knocked us to our knees when it dropped last fall. His delicate, intricate folk sound is entrancing via headphones and should be stunning live. Certainly a breather in the midst of louder rock-and-roll acts.
PHOX
I've been a fan of these guys for a while now and am happy to see them garnering some of the attention they deserve. PHOX are insanely talented and creative. They have the capacity for gaping psychedelia but opt instead for the meltiest, most sweetly melodic folk pop you've ever heard. Okay, I'm biased, but if you're lucky enough to catch them, you'll no doubt adore their energy and the lead singer's golden vocals. See you in the front row.
Langhorne Slim & the Law
A perfect fit for the festival, Langhorne Slim's feverishly upbeat folk rock will have you stomping and clapping along before you even realize it. They're known for their incredible live show, so don't miss it!
Kopecky Family Band
These guys have been on the scene for a few years now and are steadily gaining attention for their live show chops and sweet melodies. If you're into sweeping folk with massive hooks Fleetwood Mac-style, you're going to be glad you got the heads up on Kopecky Family Band.