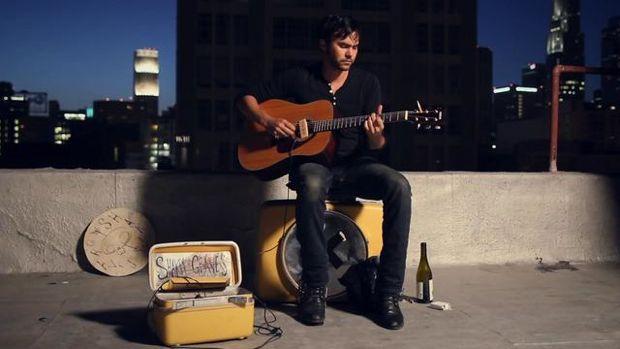 Undeniably one of the most talked about artists out of Austin right now, Shakey Graves has announced his upcoming tour with fellow indie folk artists Wild Child and Marmalakes. They've dubbed it the "Outside City Limits" tour, and to celebrate the announcement, all three artists got together and shot a cover of The Kinks "Dead End Street".
So far, the artists have announced the following dates:
6/12 – Ft. Worth, TX @ The Live Oak
6/13 – Oklahoma City, OK @ The Blue Door
6/14 – St. Louis, MO @ Plush
6/15 – Lawrence, KS @ The Bottleneck
6/16 – Kansas City, MO @ The Riot Room
6/18 – Nashville, TN @ The High Watt
6/19 – Newport, KY @ Southgate House
6/20 – Chicago, IL @ Schubas
6/21 – Columbus, OH @ The Basement
6/22 – Cleveland, OH @ Mahall's 20 Lanes
6/23 – New York, NY @ Mercury Lounge
6/25 – Washington, DC @ The Hamilton
If you're not yet familiar with the material of Shakey Graves, it's time you check it out. He's a captivating one man show, making the most raw and interesting music I've heard in years. His debut LP Roll the Bones is available on his Bandcamp and is a must download. Check out the collaboration above, and make sure to grab tickets for what will surely be an amazing show!