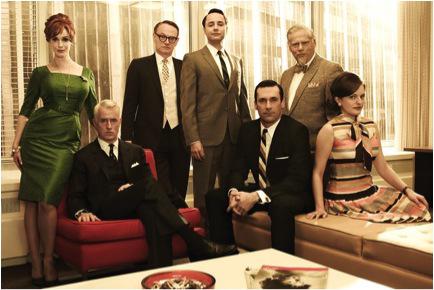 After last Sunday's Mad Men premiere, I am dying to be teleported back to the 60s where rosy rouge-kissed cheeks and bold, sexy lips were staples in a gal's makeup regimen. Words like swell, demure, and glam were commonplace when it came to 60s style and women oozed sensuous seduction and coiffed perfection. (Just thinking about this era's stunning style makes my beauty-loving heart go pitter patter!) Since teleporting myself back to that era isn't an option, looks like I'll have to settle for the next best thing: Estee Lauder's Mad Men Collection. This limited edition pink crème rouge and rich red lipstick are inspired by the show's retro style, right down to the sleek, gold cases that are a total throwback to vintage 60s packaging. So who's ready to rock your inner retro, beauty enthusiasts? You can snag these limited edition goodies at Bloomingdale's or Esteelauder.com.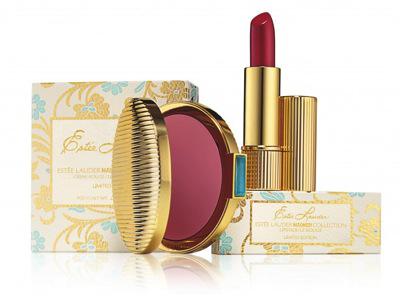 Now throw some hot rollers in your hair, apply black winged liner to your top eyelid, and grab a martini and you're ready to make your own
Mad Me
n impression at your local five and dime. Sexy, 60s-inspired glam? How swell! Eat your heart out, Jon Hamm (aka Don Draper)…
What do you think, CCC readers: team Betty or team Joan? Are you a fan of 60s-inspired glam?