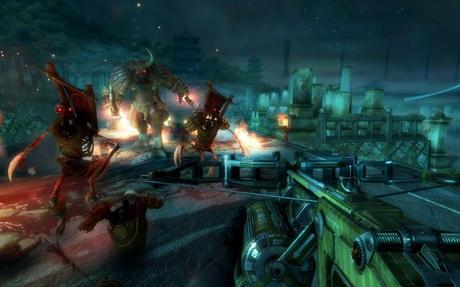 Shadow Warrior is a first-person shooter developed by Flying Wild Hog and published by Devolver Digital. It was released on the PC last year and now the devs are ready to release the game on PS4 and Xbox One. Yet again, their will be yet another discrepancy in the game's resolution on each platform. 
Shadow Warrior will be making its way across the PlayStation 4 and Xbox One, and given that it's already confirmed that the former will run at 1080p/60fps, GB asked the resolution of the Xbox One version.
"Shadow warrior is a fast paced game, so it was very important to have 60 fps. Also ­we didn't want to cut any graphic features, so we decided to use 900p with 60fps," Krzysztof confirmed.
So did they faced any challenges in getting the PS4 version up and running at 1080p? "Mainly CPU issues, as our engine didn't scale for more than 2­-4 cores. This required a change of threading architecture and many parts of the engine needed a rewrite," Krzysztof added.