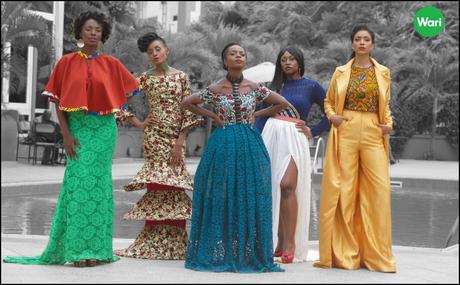 Have you ever thought of Samantha as a Nigerian-Ghanian millennial woman? Would you dump a guy because he sweats too much, he snores too much, he uses the toilet in your brand new apartment?
As a millennial African diaspora, I always find it hard to fit into the identity my environment expects from me or explain the term returnee to my European friends and partner.
I mean even my computer underline returnee as incorrect, so how do you explain it to people. Trying to explain to my Greek friends who to them I am always Nigerian, why my Nigerian client called me a foreigner and Greek meaining it as an insult of course.
It was never an issue until my friends start moving back to West African and I start thinking maybe it is time for me to also Euroexit (see Grexit,Brexit).
My best friend is moving to West Africa this month and what a perfect timing to find the absolutely surreal web series An African City.
The fashion on the show is ultimate perfection, getting into the lives of 5 millennial African women is what I needed at this crossroad.
The series is a story of five Ghanian-American-Nigerian women finding their way back to love and Africa in Accra Ghana unapologetically embracing their multiple cultural identities.
Watched the entire first season in a day and already bought the second season for me and my girl who will be flying to Gabon next month,
I just hope she survived the noise of the generator and the lack of air conditioner, the sexist work environment,  I will not explain this to you at all.
While we are on the topic of  Africa and my Nigerian heritage, there is a new video on my channel on why you must all absolutely date a Nigerian guy at least once in your life.
If you love a good laugh, then go watch the video,
As you read this post I am on my flight to Frankfurt for some good time with my girls, I will be vlogging on InstaStories.
Enjoy the rest of the week.