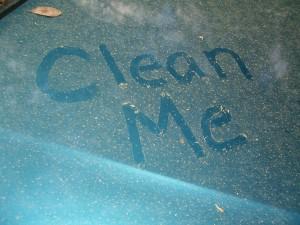 As we celebrate warming temperatures in the Midwest, part of that celebration is driving with our car windows down and the stereo turned up.
After a hard winter full of ice and snow, we sometimes forget that our cars need a little rejuvenation so they will perform during the spring and summer months.
At The Cagle Law Firm, we always recommend that you prepare for the season when travel is involved.
Spring and summer travel on roadways can be crowded and sometimes dangerous.
Holiday weekend car crashes generally increase and if your vehicle is performing properly, you are less likely to break down on the side of the interstate putting you and your family in great danger.
Spring Up Your Ride with These Five Steps:
Clean your car from top to bottom:  Give the car an exterior wash as salt and grim may have accumulated over the winter. Be sure to wash the undercarriage with a  thorough spraying to get as much salt out of the nooks and corners as possible. If washing at home, it is a good idea to wash your car over a gravel surface or the lawn to reduce any harmful run-off into storm drains.  Phosphate-free biodegradable carwash soap is also easier on the environment.

Clean the interior:  Salt stains in the carpets can create unwanted moisture, smell and stains.  A warm water/vinegar mixture or hand-held steamer can a stiff nylon brush can get rid of stubborn stains. Remember, a lot of car makers like to locate wiring and electronics under there, so excess moisture can become problematic.  Let the interior air out overnight and don't forget to treat door seals with some silicone lubricating compound to restore them after a long, dry winter.

Change out winter tires & check tire pressure. If you have winter tires on your car, it is a good time to change out to your summer tires. Be sure the wheel hubs and rims are clean and rust removed.  If rust builds up, it may be make it very difficult to change a flat tire later in the year. Also, consider having them balanced. If you don't change out tires, still double check the air pressure at it can change from freezing temperatures and miles.
Have your brakes checked. While you have your car in the shop switching out tires, have the brakes checked. Winter salt takes it toll on adapters/frames and if they are not cleaned/lubricated properly they can cause premature brake pad wear.  It is recommended that you have a professional look at your brakes.
Change the oil and oil filter. Consult your owner's manual for the recommended oil weight but also change out the oil filter.  Many manufacturers recommend that you change your oil every 3,000-5,000 miles.  Follow your owner's manual.
Check your wiper blades.  Even the best types of wiper blades are usually due for replacement after a long winter of ice and snow.  Depending on the make and model of your car will depend on whether or not you can do this yourself.
Check the battery and spark plugs. Make sure battery posts and connections are secure and free to corrosion.
Clean out the trunk and cargo areas.  Spring is a good time to purge your vehicle of extra "stuff" that accumulates over the winter such as winter gear, food, water and blankets from winter travel. Extra weight means more fuel consumed.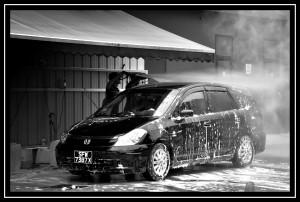 After a rough winter, we are all so eager to get out and enjoy some sunshine. The great part about  spring cleaning for your car is a Do-It-Yourself Saturday afternoon while enjoying the sunshine. Other items on the checklist may require a quick trip to your local auto service location.
By getting your vehicle ready for summer, you are making it safer for roadway travel.  Spring and summer are times when many like to hit the roadways for vacations and weekends out of town.  You may rack up a lot of miles on your vehicle, so have it ready to go.
Promoting safety and awareness is important to our firm. We like to pass on helpful information or remind drivers of things they probably already know before they start travel Enjoy the spring time and enjoy it safely to help avoid car accidents.
The Cagle Law Firm has experienced St. Louis car accident attorneys here to assist you if you have been in a car accident. If you have been in a car accident resulting from the negligence of another and you are injured, you will need legal representation.
Call our attorneys seven days a week 1-800-685-3302 or locally 314-276-1681.
Summary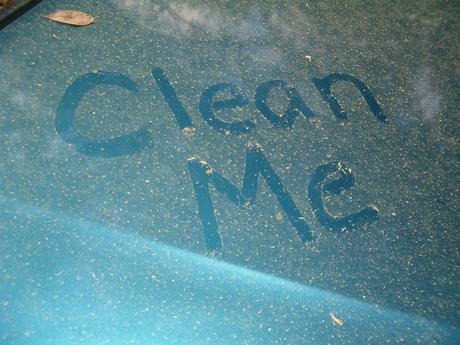 Article Name
Seven Ways to Make Your Car Spring/Summer Safe
Author
Zane T. Cagle
Description
Get your car ready for safer spring and summer travel.
Talk with a car accident attorney now 1-800-685-3302 or 314-276-1681