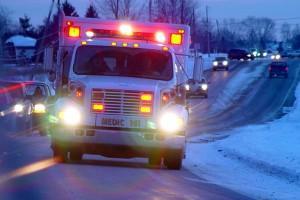 Most of us assume we will not be in a car accident thus we do little to prepare in advance.  However, statistics tell us that each of us will be in an average of five car accidents in our lifetime.  Of course, your odds increase if you have a job involving a lot of driving or commute long distances or take frequent road trips.  Since few of us plan on an accident, few of us are prepared to deal with the aftermath of a wreck.  Unfortunately, if you do not know the right steps after a car accident, you can make mistakes that will impact your claim for compensation.  At The Cagle Law Firm, we want each of you to know your rights and the appropriate steps after a car accident so that you can receive the compensation you deserve.  We have a Car Crash Information Sheet form on our website,AllInjuryAttorney.com to  can download or print and put in your glove box so that you are prepared should you be in a fender bender. As well, we offer a free Droid and iPhone app, InjuryAttorney that has steps, information about nearest hospitals, contacts for emergency personnel, tow information and picture prompts.
Seven Things to Do/Consider After a Car Accident
Be sure to call 911 after your accident and get medical treatment for injured parties.  Above all else, you want to make sure that if anyone is injured, they receive prompt medical care.
Have an accident report completed even if you think it is a minor accident.  Get the information of all drivers including name, address, phone and email and insurance information.  If a police officer is there, they will get the basic information, but if you are physically able, it only works to your benefit to also get this information as well as any witnesses names and phone numbers
If you are able, take pictures of the vehicles involved in the accident and photos of the actual scene.
Give officers the facts and just the facts regarding the accident. "I feel" statements are not helpful to the police officers as they are there to get a summary of the accident, get victims immediate medical attention and assist with traffic.  Emotions run high after an accident. When cool heads prevail, everyone is able to get treated more quickly and the reports done more efficiently.
Seek medical treatment. Even if you think you are not seriously injured, meaning no life-threatening injuries, you should seek medical attention right away to be sure that you are fine. Often, neck and back injuries that linger for several days and weeks may mean something more serious.  Diagnosing these injuries early help in your recovery and help your personal injury claim
Avoid talking about the accident to anyone but your family.  Often people make a lot of emotional statements or post pictures on social media about the accident.  Often these statements and posts are made when we are upset and emotional and not thinking clearly. A personal injury attorney can help you know what kinds of things are appropriate or inappropriate. Good rule of thumb about social media–never assume you are posting comments and pictures to "just your friends"…..the internet is a public place and everything that you put on social media is accessible to just about everyone.  As with any social media post, think before you post or comment and ask yourself, "Is this in good taste and will I regret this statement"?
Call a personal injury attorney right away.  After you have safely left the scene of the accident and gotten medical treatment, you have several choices. 1) file a claim and do the investigative work yourself on behalf of your claim and try to negotiate with the insurance company(s). or 2) call a personal injury attorney to discuss the facts of your accident and allow them to assist you.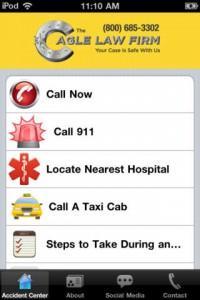 InjuryAttorney Free Application for iPhone/Droid
Do I "Really " Need an Attorney?
The real "determiner" of whether you need an attorney or not depends on your injury(s). If you are not injured, then you just have a property damage claim. Generally, insurance companies are pretty good about negotiating property damage for your vehicle. If you are injured, however, the claim gets more complicated.  Depending on whether you got medical treatment in a timely way can make a difference in your case. For the best interest of your personal health, you should see a doctor.  Regarding compensation for medical reasons, an insurance company will want to know when you sought medical treatment and if you did so in a timely way. It is difficult to claim that you have a severe injury or any injury at all if you do not seek medical treatment. While it is a pain, it is critical that you seek medical treatment right away.
These 7 steps after a car accident may seem easy enough, but depending on your level of injury, they might be seven impossible tasks.  A personal injury attorney can guide you through these steps and actually, there are many of these steps the attorney will handle for you so that you may concentrate on your health. Our attorney understand that car accidents are not only a hassle, but also can be life altering situations. We are experienced St. Louis accident attorneys and we work aggressively to get our clients the compensation that they deserve. We are available seven days a week at (800) 685-3302 or locally (314) 276-1681