The charts below are from
Oxfam America
. They show the number of Americans living in or near poverty, even though they are working at a full-time job. You can go to the Oxfam website to see the interaction charts, showing the exact figures for each state. On the charts below, the darker colors represent a higher percentage. These charts show the percentages working for less than $12 an hour (a poverty wage), and the percentage without any paid sick leave.
According to Oxfam America:
The federal minimum wage has been stuck at $7.25 an hour for seven years. This is a poverty wage, and has an effect on wages for millions of jobs. Overall, 58.3 million workers (43.7 percent) earn under $15 an hour; 41.7 million (31.3 percent) earn under $12 an hour.
Percentage Making Less Than $12 An Hour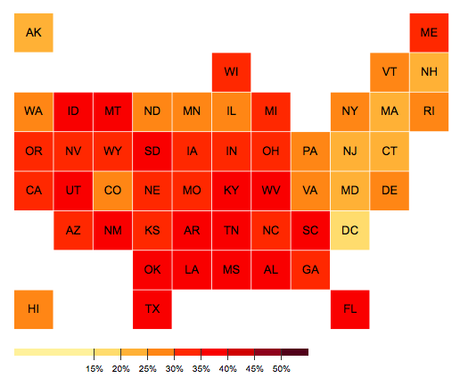 Percentage Of Men Making Under $12 An Hour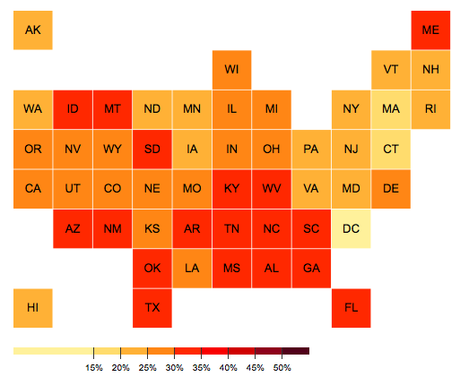 Percentage Of Women Making Less Than $12 An Hour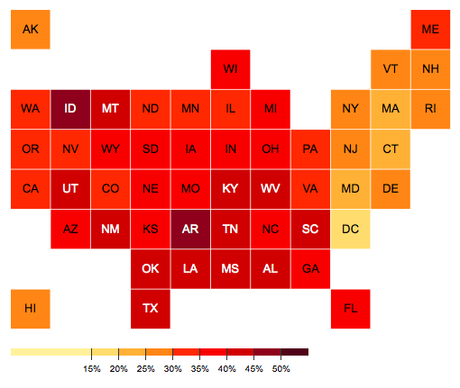 Percentage Of Whites Making Less Than $12 An Hour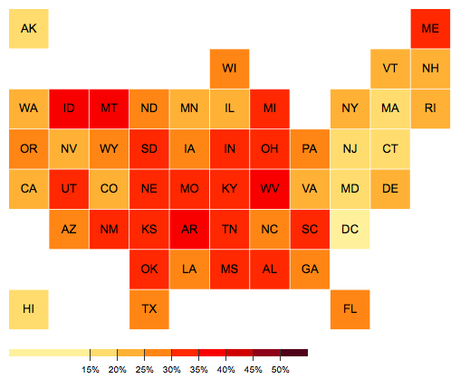 Percentage Of Blacks Making Less Than $12 An Hour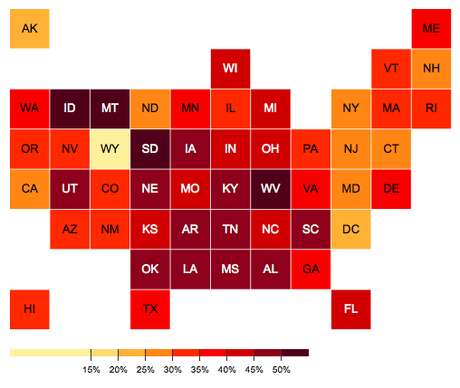 Percentage Of Hispanics Making Less Than $12 An Hour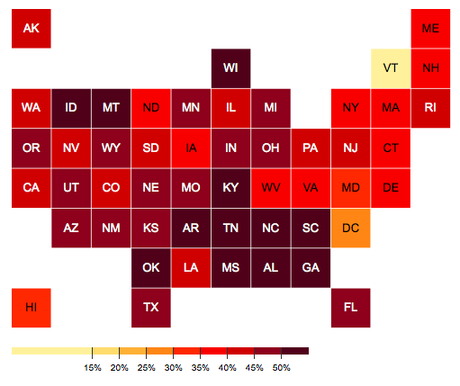 Percentage Of Workers Without Any Paid Sick Leave