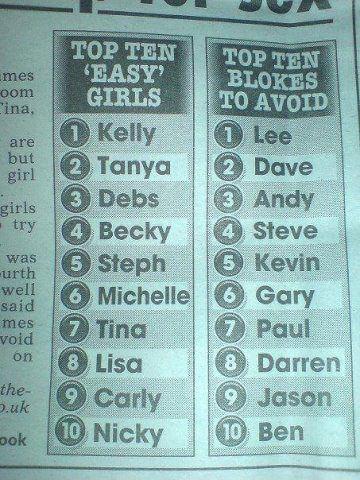 seulery:
futureben:

goddamnblackbat:

whatleighdidnext:

And #8 is why I changed my name by deed poll.

OH MY GOD. I'M CHANGING MY NAME TOO. THIS IS AWFUL.

Technically I'm not on the list, but I am guilty by misspelled association. You pricks.

You see this ladies, I'm a 10… wait, what?

"Easy" meaning low-maintenance and highly-respectable, right? RIGHT??
My name's Kellie. I'm married to a Dave. According to this we are one hell of a couple!