I had been wondering for a while if I should write this. Because I feel like every photographer struggles with it.
If you ever have the chance to create art, that is personal and meaningful to you, I suggest you do it.  I really hope you have an outlet for your dreams, the hopes, the images that keep you up at night or the ones that lull you to sleep. And if you do, hold in mind that to share it means to be ridiculed or copied or hated or loved or judged.
   ----
I wanted to be in the fashion photography industry for a long time now. Since I could hold up my first magazine, flip through my first spread of poised models and their glimmering wardrobes with makeup and hair styled. I was drawn to the life of that high class perfection.
I moved to Spokane in 2006, which was a new life for me, I was continuing to shoot self portraits and did those for a couple of years as I met friends here and there that I wanted to shoot. I remember looking all over the local designers, photographers and models pages on Facebook for just glimpses into this little taste of what it might be like in LA or New York.
They became my goal, my way to the top. Knowing these people, shooting them or shooting on par with them was so breed into my every day struggle that once I started mingling and growing my business I realized that I got there. I was here. I arrived. I had models I once fawned over asking to shoot with me. I had photographers I wanted to emulate messaging me online for tips and critiques on their work. Yet, I still found myself striving for this "cheerleader" role of fame in this little group of artists.
As time has gone on and things have happened and been done and been said, that style I fell in love with on these magazine pages is no where near what I want anymore. I don't want to be this person. I don't want to be used for that. I don't want to do shoots that involve a bunch of hands in it. It's not because I don't want to work with such amazing talent, it's because I am the biggest introvert of my work. My photography life is so personal to me. It started out with me and my camera. My camera is my best friend, sometimes has been my only friend. Call it weird and strange but it's true.
When I shoot someone, it's not that I'm not interested in collaborating with a talented and amazing group of people, it's that this thing I do, this camera I hold is as vulnerable as I get. It's as open and bare and naked that I become. And to share that as I shoot with just that person is not only tiring and unnerving but it's also very invigorating. And that is very personal to me and to this person. A connection to a subject is very thin and easily breakable. I'm emotionally attached to my work that the pressure of a certain type of outlook and view of what I want or should present sometimes makes it hard to allow people into my box.
  
   ----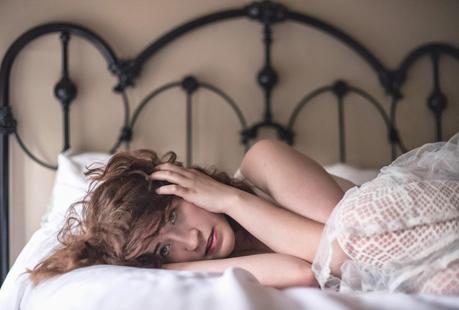 I am withdrawing from a lot of local groups and the people not to harm or sever attachments but because I no longer am interested in pursuing the shoots that are being asked of me. That getting money or "exposure" from this isn't actually what I want anymore. It isn't what makes the time or effort worth it.
There will no longer be pricing on my website or on my Facebook and I am removing a lot of the sessions that I use to provide. I would still love to have inquiries about my work and will do certain types of shoots. Just feel free to message me.
My new goal now is to go back to the way I use to be. The innocent and slightly quirky talent that produced such interesting and wonderful art. That created these self portraits that drew people to work with her. I have so many talented friends in the modeling world and in the photography world that I owe it to them to continue MY journey in this world with my camera, my friend, in hand.
Not because I want to "get big", or "get rich" or be popular. But because it makes me happy. Just as it should be.