A little while ago I asked on twitter if people would be interested in seeing bub's empties. Just after that I started P100P, so this months empties are all bub products.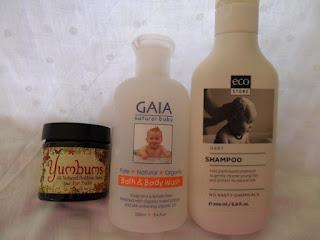 Yumbums. See my full review here. I really like this nappy treatment, it's all natural, nice and thick, gentle and works well. The thickness means that I only have to use it a few times a day, which means I go through less of it and that means I save money. Winning. 
Gaia Bath and Body Wash - I'm a big fan of the Gaia baby range. They make an adult range too that I'm interested to try. I digress. 
Eco Store Baby Shampoo -I really like the Eco Store range, their products are natural and lovely.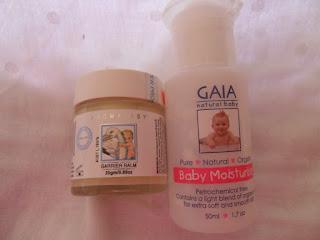 Aromababy Barrier Balm - This is the best nappy rash product that I've used and it's been discontinued. They haven't replaced it with anything similar and I really can't understand why they would discontinue such a great product.
Gaia Baby Moisturiser - I like this but don't love it. Not that there's anything wrong with it but it's just not outstanding.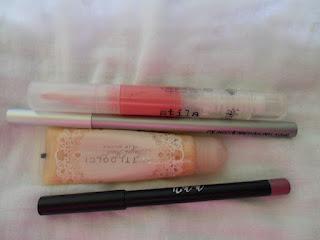 These are tosses. The two lip pencils had gone off (who knew pencils could go off!), the Stila gloss smells funny and I don't really like it and the Tutti Dolci gloss (which I really like) was starting to separate. Out they go.